A Brand Reachout Initiative
Technology
Meet the next 4 emerging HR tech startups at TechHR Singapore
TechHR Singapore 2019 Read similar articles
From Singapore based recruitment startup GrabJobs to Perth Australia's Skop.se, here are some of the newest participants of TechHR Singapore Startup program.
Technological innovations in the field of big data analytics, machine learning, artificial intelligence (AI), and the Internet of Things (IoT) are already making an impact in the HR tech space and many new startups in the space are emerging all over the world. 
Some of the best ones from the startup and HR technology world will showcase their solutions and participate in the People Matters TechHR Conference to be held on 28th February 2019 at Marina Bay Sands. 
Startups will get a chance to meet investors one-2-one, present their solutions to HR professionals and business leaders at the conference and attend exclusive masterclasses aimed at scaling up.
Here are four out of the many participants of TechHR Singapore Startup program:
HR Lead Consulting (Skop.se)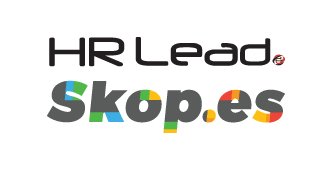 Found In: 2016
Founders: Craig Baker and Luke Farley
Based out of: Perth Australia
HR Lead August Consulting started its journey in 2016. Later in 2017, it launched Skopes test product to enable organizations to take a data-drive. The mission is to help organizations in not only making the right selection of software but to ensure seamless implementation and a high level of user acceptance through sound governance management processes.   
The final product launched in 2018 is guiding companies through the system selection and implementation process. Some of their clients include RACWA, Mineral Resources, Nusantara Resources, All West Engineering, Monadelphous, Brookflield Rail, Mount Gibson Mining and Australian Red Cross.
RESOL BCN SOLUTIONS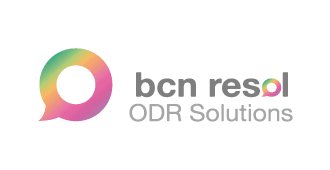 Found In: 2016
Founders: Maria Teixidor, Meritxell Bosch, Marta Mendez, Natalia Flores and Josep Figols
Based out of: Spain
BCN RESOL ODR SOLUTIONS was born to provide adolescents with ICT tools for reporting and managing bullying and cyberbullying, convinced that conflict is an opportunity for improvement and growth if resolved through dialogue.
With the experience of dozens of schools and after helping several students it became clear that a similar process could help the adults in any organization environment and that was the beginning of co-resol. 
With their Whistleblowing & ODR (Online Dispute Resolution) management solutions, BCN RESOL ODR SOLUTIONS enable employees to anonymously report any kind of concern or misconduct to the staff they trust in the organization. All of this is done using a very intuitive app. Through this app, organizations can easily manage and document the incident according to compliance rules. 
GrabJobs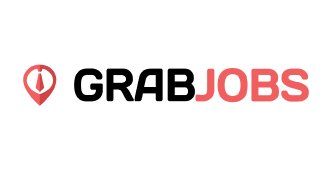 Founded In: 2016
Founders: Emmanuel Crouy, Mark Melo, Kyaw Myint Tin (Zac)
Based out of: Singapore
GrabJobs is a mobile-first jobs platform and recruitment automation solution that enables employers and job seekers to connect seamlessly. Through in-house developed Interview Chat Bots, it allows Job Seekers to apply for jobs without CVs and automates the applicant screening and qualifying process on behalf of recruiters.
GrabJobs was founded with a vision to solve recruitment inefficiencies on the employer side and make the lives of both job seekers and employers easier. Further, unlike most job sites, GrabJobs doesn't charge employees for the job posts but instead work on a subscription basis to use its features. They provide a free 2 weeks trial for employers to see results before subscribing.
GrabJobs focuses on entry to mid-level roles within F&B, Hospitality, Retail and BPOs. Some of their key clients in these respective sectors include McDonald's, Pan Pacific Hotels Group, Zara and Sitel. With over 3,000 companies using their platform in Singapore, Philippines, Thailand, Myanmar and Malaysia, GrabJobs now aims to expand further in Southeast Asia with a vision to become a regional one-stop shop for managing the entire recruitment process. 
SmartDreamers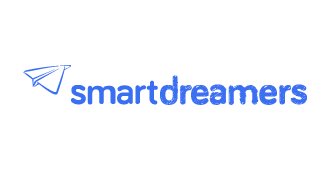 Found In: 2014
Founders: Adrian Cernat, Alpar Major and Mihai Ceusan
Based out of: Romania, CEE (with offices in Singapore, USA, London)
Back in 2014, SmartDreamers started with a small team and a mission to provide a better alternative to old-school, expensive and inefficient recruitment solutions using new technologies to tackle the growing talent shortage worldwide, bridging the gap between top candidates and employers. 
Today, SmartDreamers offers end-to-end Recruitment Marketing Automation Software to help global companies reach, engage and attract better candidates, accelerating their talent acquisition and employer branding efforts.
The platform, using AI and RPA, integrated with the most powerful social media and online channels available allows employers to attract, engage, convert and measure while boosting their employer brand and reducing time-to-hire and cost-per-hire
Global players like IBM, Genpact,  Audi and unicorn status startup like UiPath or Crowdstrike are using SmartDreamers to accelerate their Talent Acquisition and in just 3 years more than 12,000 campaigns, reaching 57 million candidates across 6 continents were built via SmartDreamers.  
Meet these and many more such startups at People Matters TechHR Singapore on 28th February 2019 at Marina Bay Sands, Singapore.  Click here to register.