A Brand Reachout Initiative
Strategic HR
Infographic: Time to make HR adaptable
AdaptableHR Read similar articles
By 2020, 50 percent of learning in APAC will be video based, employers will be able to capture real time employee feedback 80 percent of the time and almost all of the HR processes will be on mobile Devices, as per Alight Solutions' latest report.
As the HR function gears up for a world of work that is dominated by employee experience, rapid business model changes, and effective adoption of digital and maturing data science, it has to be made more adaptable and agile. 
Click here to understand how far you have been able to make HR adaptable. 
Meanwhile, here's an infographic that highlights the expected shifts in APAC by 2020 and shows how HR professionals from over 678 organizations in APAC think the HR function can be made more adaptable: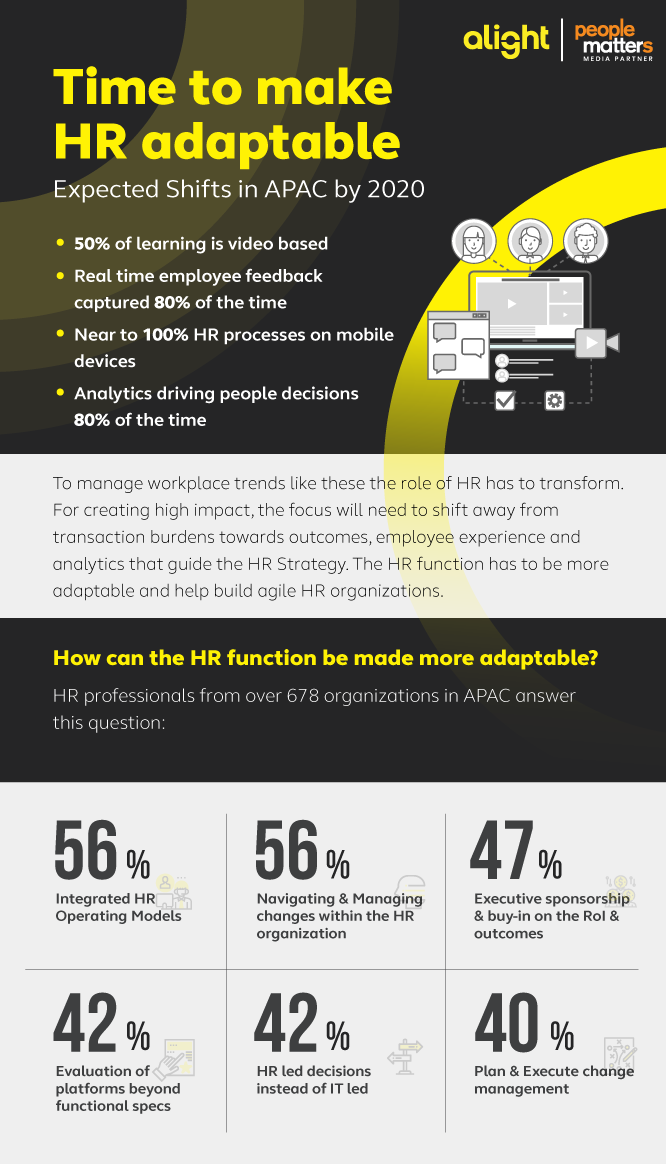 This was all about last year; as we head towards 2020 and plan for new challenges, it is time to again reflect and assess the current state of HR transformation. Participate in Asia's largest HR Transformation Study 2019-20 by People Matters and Alight Solutions and see how far you have been able to make HR adaptable. 
Click here to be a part of this exclusive study.