Recruitment
Finding new talent in aviation is the greatest challenge: IATA Report
As per a latest report by The International Air Transport Association (IATA), 48 percent respondents identified recruitment as the greatest challenge in aviation sector, followed by retention (25 percent), training and development (22 percent) and retirement (5 percent).
Reasons like lack of availability of candidates with the right skill levels and qualifications and in some cases, salary demands of new applicants make hiring the greatest challenge for HR professionals in the aviation sector. The findings of the latest IATA Human Resources Report (2018) further reveal that about 25 percent HR professionals see retention as the greatest challenge, while for 22 percent of the respondents training and development is the most critical talent challenge.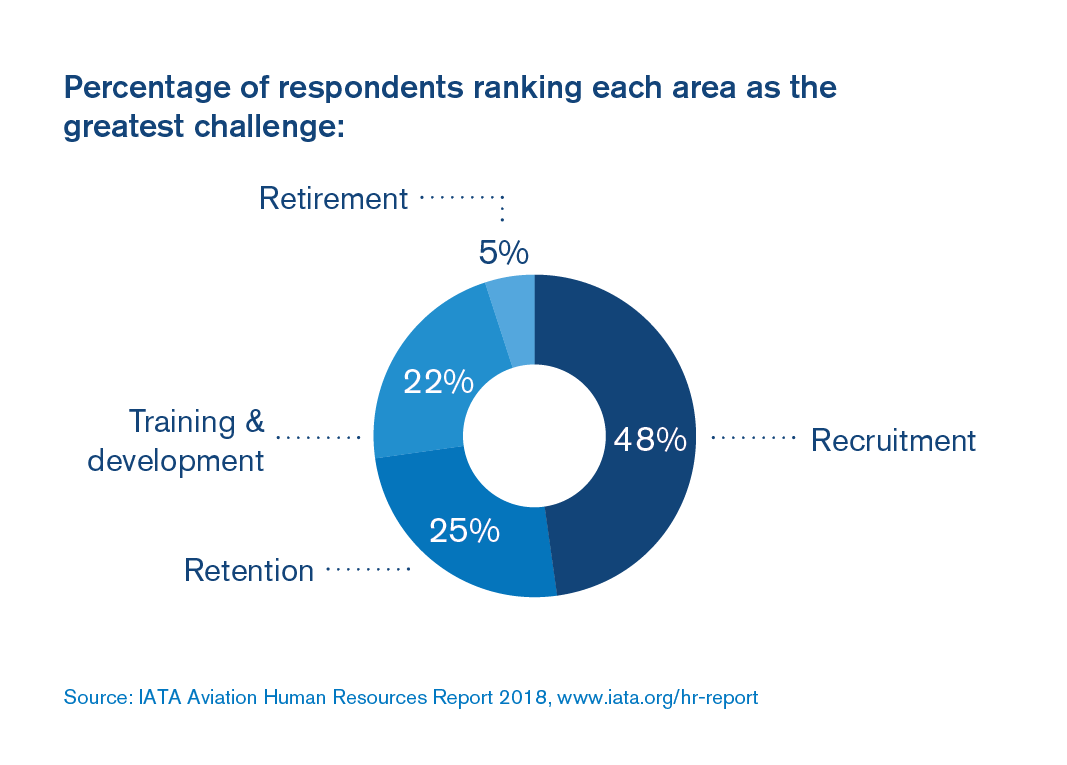 Deep diving further into the aspects which help in attracting and retaining talent the HR professionals identified career progression opportunities (49 percent) and development and training (33 percent) as high priorities in job satisfaction and retention, besides salary packages (70 percent) which is clearly the top priority for talent.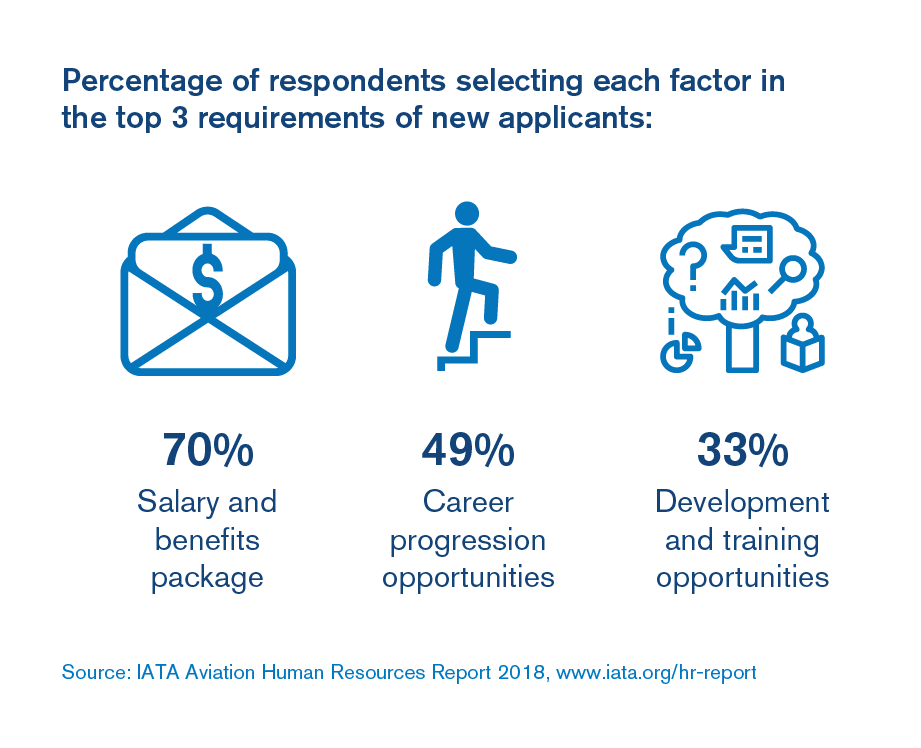 The report further highlights the dissatisfaction of HR professionals with current L&D systems in place. Only 28 percent of the respondents reported that current training is effective, with many organizations seeking to complement their in-house training with external partners to improve the effectiveness of the training.
While on one side the IATA report highlighted challenges and areas for improvement, on the other side it also identified the major areas of job growth in the aviation sector.
Approximately 75 percent of respondents expect an increase in customer service, ground operations and cabin crew jobs over the next two years. That is higher than the 65 percent of respondents that expect growth in security jobs and 63 percent that expect growth in regulatory positions.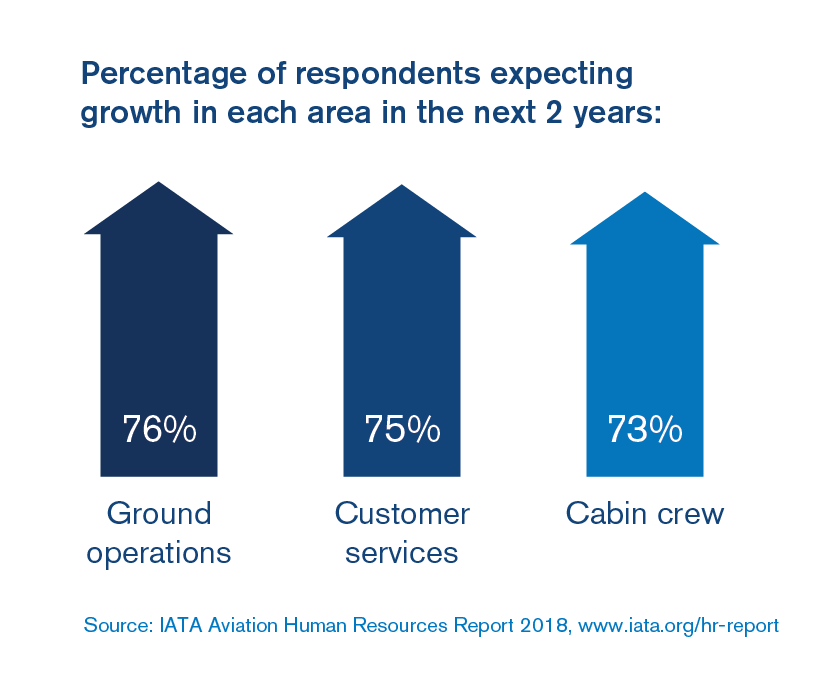 While technology is indeed changing the customer service role, safety and customer service skills remain priorities for hiring managers across the industry.
Brendan Noonan, Vice President, Talent Development, Qatar Airways Group said "As an airline, we need to find out where the new touchpoints are so that we can bring in customer service to support and complement technology to make the overall customer experience quicker and more enjoyable. There is an expectation from customers and we have to meet that."