Talent Acquisition
Learn how to tackle the great attrition from these experts
The great resignation is not over yet. Is your talent acquisition strategy enough to respond to the shifting demands of talent? Get some insights to win the war for talent from experts, CHROs, and talent leaders at the People Matters Talent Acquisition Conference SEA 2022.
The great attrition and the great disconnect are giving CEOs and CHROs sleepless nights. By going back to the fundamentals of great talent management, the questions have not changed, but we surely need to find new answers. To find these answers People Matters presents to you the People Matters Talent Acquisition Conference SEA 2022.
In this power-packed virtual conference, more than 400 talent leaders will come together to discuss a concrete action plan to improve recruiting processes and tackle the era of great resignation which is certainly the biggest priority for talent acquisition teams.
Experts and leaders from across the globe will lead the conversations and share their insights at the People Matters Talent Acquisition Conference SEA 2022:
Learn to lead TA Transformation from William Tincup, President & Editor-at-Large of RecruitingDaily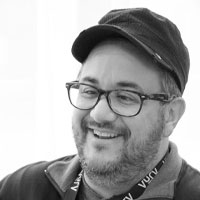 At the intersection of HR and technology, William is a writer, speaker, advisor, consultant, investor, storyteller & teacher. He's been writing about HR and Recruiting related issues for longer than he cares to disclose. William serves on the Board of Advisors/Board of Directors for more than 20 HR technology startups. 
William will share how TA Strategies will be the game changer to attract & hire top talent. Learn about the trends shaping talent acquisition technologies. Gain insights on how employers can transform the way they engage with talent and identify factors that will affect employers' decisions around the building, buying, or borrowing the right skills for your talent acquisition team.
Learn how to boost internal mobility & improve talent retention from Liz Ryan, CEO and founder, Human Workplace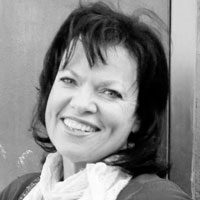 Liz Ryan is the CEO and founder of Human Workplace, a publishing and consulting firm whose mission is to reinvent work for people. Liz is a former Fortune 500 HR SVP and the world's most widely-read career and workplace advisor. Liz is the author of the books Reinvention Roadmap, Righteous Recruiting, and Red-Blooded HR. Through her articles, live performances, illustrations, courses and podcasts Liz Ryan is rewriting the rules for work in the new millennium.
In her session, Liz will help you decode internal advancement and how it can help in enhancing our talent strategy. She will help you lay out a framework to make internal mobility and advancement a cornerstone of your TA program - creating a positive impact on your employer brand, recruiting effectiveness and retention. 
Uncover the recruitment 2.0 journey with Craig Fisher, Founder, Recruitment Marketing, Employer Branding, Recruitment Process, HR Technology Advisory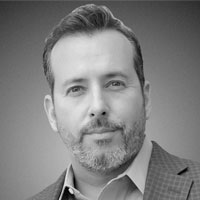 Craig Fisher is the founder of employer brand and recruitment tech strategy firm, TalentNet Media. He has led Global Marketing, Employer Brand, and Recruiting Innovation at Allegis Global Solutions - North America's largest RPO and staffing company. He has led talent acquisition teams at the Fortune 500 level owning recruitment process, marketing, and technology. His digital branding methods have been adopted as best practices by companies like Linkedin, Toyota, YUM! Brands, Microsoft, and many more. 
The author of Inbound Recruiting, Craig created the first Twitter chat for recruiters and partnered with the first Linkedin certified training company in North America. 
Learn what's next in the recruitment industry and how you can make most of the oncoming opportunities from Craig. 
Learn how to attract and retain Gen Z talent from Victoria Murphy, Head Of Talent Acquisition - Apac, JLL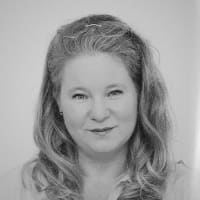 Victoria is an accomplished Global Talent Acquisition strategic leader with 25 years of extensive global operational experience of commercially designing, implementing and running effective Talent Acquisition functions. She has managed teams in a dynamic & cross-cultural environment, whether they are at a local site or part of wider delivery teams (South East Asia, India, China, Japan, US & EMEA). 
Victoria leads by aligning strategies, strong communication and empowering my team to enable them to be successful and to drive highly effective staffing solutions.
In the fireside chat, Victoria will share how you can redesign workplace practices to deliver on the new expectations of the candidate pool and reinvent value propositions for Gen Zs. 
Learn how to onboard remote talent and enhance connections from Leesa Rawlings, VP Asia Talent Acquisition And Global Employer Brand, Manulife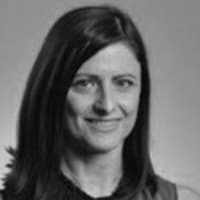 As a regional Talent Acquisition leader, with over 25 years experience, Leesa strives to keep an open mindset to discover and deploy innovative talent solutions to deliver business performance and delight candidates across the complex APAC region. 
With an eye on global trends and an Asia Pacific regional focus, she has been working on creating talent solutions that realise both current and future business performance ambition. 
Leesa believes that recruiting the best people for the right jobs is critical to driving business performance. 
The spontaneous social interactions and casual coaching that happen while working in a common physical space are missing as employees work remotely due to the pandemic. 
In such a scenario, how do you ensure a seamless transition of your new talent and help them build personal connections? The increased ambiguity requires more structure. Learn from Leesa how you can tackle this challenge and ensure your new remote talent feels connected. 
Meet these five leaders and more at People Matters Talent Acquisition Conference SEA 2022 on 24th March 2022. Click here to know more.