Life @ Work
Meta to Google: Exploring top firms' work model policies and practices
In response to a competitive job market, prominent firms like Amazon, Google, Meta, and others have revamped their employee work models. Delve into the approaches these companies are taking to bring staff back to their desks.
Amidst the global upheaval caused by the Covid-19 pandemic, businesses worldwide underwent a strategic transformation in their operations. As employees bid farewell to office cubicles and crafted personalised home offices, both individuals and organisations were compelled to embrace new work models. 
Even as the pandemic recedes into the past, the journey back to the pre-pandemic 'normal' poses challenges for employees and employers alike. While certain companies enthusiastically embrace progressive work models like remote work and hybrid arrangements, others yearn for a return to the old ways. Presented here is a comprehensive list of companies, detailing their work model policies and practices.
Remote work model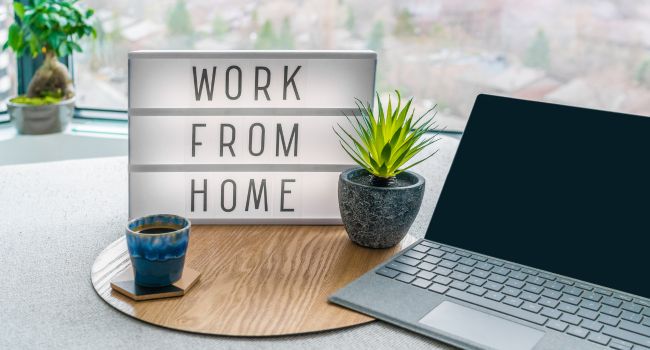 Airbnb
Airbnb Inc has taken a bold step towards fostering an optimistic work environment by granting its workforce the freedom to work from any location, be it their homes, the office, or even while traveling abroad. This progressive approach is reflected in the words of the company's CEO, Brian Chesky, who emphasised the increasing global flexibility in work arrangements. 
Chesky further acknowledged the pivotal role played by remote work during the pandemic recovery, stating, " The world is becoming more flexible about where people can work. We see this in our own business. We wouldn't have recovered so quickly from the pandemic had it not been for millions of people working from Airbnbs." With this unwavering commitment to adaptability, Airbnb Inc paves the way for a future where work knows no boundaries.
Despite the company's embrace of flexible work models, Airbnb CEO Brian Chesky recently expressed a poignant perspective, highlighting the current era as potentially the "loneliest time in human history." Recognising the importance of human connection, Chesky emphasised the need to prioritise the reconstruction of physical communities. 
Canva 
Canva took a bold step towards embracing flexibility by granting its employees the freedom to work from any location of their choice. This transformative change is considered a crucial element of Canva's long-term vision for the future of work, emphasising flexibility and fostering connections. 
As part of this approach, Canva decided to eliminate any formal rules regarding office attendance, enabling employees to define their own work environments and optimise their productivity. This forward-thinking approach highlights Canva's commitment to creating a work culture that prioritises individual autonomy and nurtures strong connections among its workforce.
Hybrid work model
Adobe 
Adobe made a significant shift towards embracing hybrid and flexible work models, unveiling new policies that grant employees the freedom to work from home for up to 50% of their working hours. Additionally, the company witnessed a doubling in the number of employees opting for full-time remote work, as revealed by Gloria Chen, Adobe's chief people officer. 
In a post, Chen affirmed that Adobe's vision for the future of work revolves around a hybrid approach. This strategic decision not only acknowledges the benefits of remote work but also underscores Adobe's commitment to creating a flexible and adaptable work environment for its workforce. "The future of work at Adobe will be hybrid," Chen said in her post.
Amazon
After initially mandating a full-time return to the office for its employees, Amazon underwent a notable change in its approach and opted for a hybrid work model. The company's reversal was announced in a blog post released in mid-February, which detailed its plans for office reintegration. 
According to the memo, starting from May 2023, Amazon employees would be expected to work in the office for a minimum of three days per week. This decision signifies Amazon's recognition of the benefits offered by a hybrid work arrangement, striking a balance between the advantages of in-person collaboration and the flexibility of remote work.
Recent reports indicated that Amazon is considering monitoring employees' badge activity as a means to ensure compliance with the new work-from-office mandate. The prospect of such monitoring has sparked anxiety among the company's workforce.
Apple 
Initially, Apple decided to require its employees to work from the office, but after facing significant backlash from the staff, the company swiftly reversed its decision. The discontent among employees was so substantial that even Apple's head of machine learning departed from his well-paid position and joined Google, as he was unwilling to comply with the mandate of reporting to the office at least three days a week. 
Acknowledging the concerns raised by its workforce, Apple opted to postpone the implementation of the three-day in-office work requirement. This decision demonstrates the company's willingness to listen to its employees and make adjustments to accommodate their needs and preferences.
Citigroup
After initially viewing remote work as a potential challenge, Citigroup underwent a change of perspective and acknowledged the advantages of implementing a hybrid work model. In a previous announcement by CEO Jane Fraser, it was revealed that the majority of roles at Citigroup would transition to a hybrid arrangement, granting employees the flexibility to work remotely for two to three days per week. 
However, in a recent statement, Citigroup unveiled its plan to introduce accountability measures for employees to ensure adherence to the hybrid work model guidelines. The bank will conduct assessments to verify that employees meet the mandatory requirement of working in the office for a minimum of three days per week. 
Google 
Having been one of the pioneers in providing voluntary work-from-home options during the Covid-19 pandemic, Google has undergone a significant shift in its stance and is now set to enforce a minimum of three days per week of in-office work for its employees. Recently, Google rolled out updates to its hybrid work policy, introducing a mandate for most employees to be physically present at the company's offices. 
To monitor attendance, Google has implemented badge tracking within the office premises, and it has also included office attendance as a factor in employee performance reviews. In case an employee consistently violates the policy for an extended duration, Google's human resources team will initiate communication to discuss the appropriate "next steps."
Lenovo
Lenovo, the major tech firm, introduced a flexible workplace option for its employees. Under this arrangement, workers are expected to be present in the office for three days each week. Similar to Google's approach, for the remaining two days, employees have the choice to work remotely. This hybrid work model allows Lenovo's workforce to enjoy a balance between in-person collaboration and the flexibility of remote work. 
Meta
Meta, formerly known as Facebook, had initially announced that only senior-level employees would have the option to request full-time remote work post-pandemic. However, the company has recently made revisions to its policy. Starting in September, Meta will require its employees to work from the company's offices for three days per week. 
In June, the social networking giant began informing its employees about the updated remote work policy, emphasising that existing employees who predominantly work remotely will not be impacted by these changes. This adjustment reflects Meta's evolving approach to hybrid work models and its aim to strike a balance between in-person collaboration and remote flexibility.
Microsoft
In the past, Microsoft provided its employees with the opportunity to permanently work from home on a part-time basis. Employees were not required to seek formal approval from their managers for this arrangement. Additionally, Microsoft took a step further by covering home office expenses for its workforce. 
Microsoft CEO Satya Nadella expressed his thoughts on this new approach to work in a LinkedIn post, stating that hybrid work signifies a significant transformation in how we work, requiring a new operating model that encompasses people, places, and processes.
Reddit 
In a proactive move, Reddit made the decision to transition to a permanent hybrid workplace model merely six months after the onset of the pandemic. Subsequently, the entire workforce of the company began enjoying the benefits of flexible work, granting them the freedom to work from any location they desired, whether it be the office, their homes, or a combination of both.
Uber 
Uber transitioned to a hybrid work model in response to its employees' request for increased flexibility in their work arrangements. Recognising their desire for greater autonomy, the company granted its employees the option to work from their preferred office location. This shift allowed Uber's workforce to enjoy the benefits of a more flexible and customized work environment.
Return to office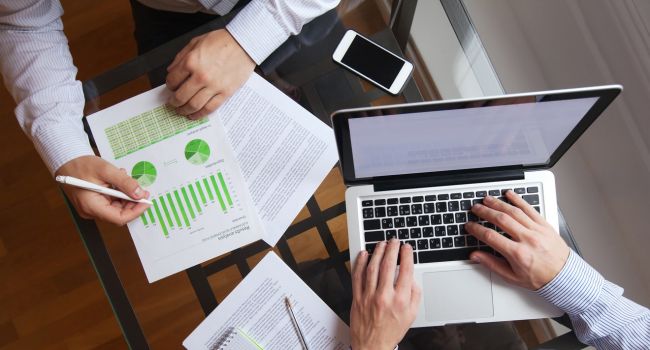 Twitter 
Two years after Twitter introduced a "permanent" work-from-home policy, the social media platform's new owner, Elon Musk, issued a directive for employees to return to the office immediately. In a direct email to Twitter staff sent in late November 2022, Musk announced the end of remote work and cautioned employees about the challenging times ahead. 
According to the new guidelines, Twitter employees were expected to work in the office for 40 hours per week. Exceptions to this rule will only be granted in cases where employees are physically unable to commute to the office, and such exceptions were required personal approval from Musk himself. 
This shift marked a significant departure from Twitter's previous policy, which allowed employees to work from any location during the pandemic. However, Musk's decision to terminate remote work came as no surprise, as the tech billionaire had previously eliminated remote work for all employees at Tesla, implementing similar guidelines of 40 hours of in-office work.
TCS
Tata Consultancy Services (TCS) concluded its phase of permanent remote working for employees, as the IT giant has enforced a return to office policy. Previously, TCS employees enjoyed the privilege of 100% work-from-home, but now they are expected to resume working from the office in alignment with the specific demands of their respective roles. This decision signals a significant shift in TCS's approach to work arrangements, emphasising the importance of in-person collaboration and engagement within the office environment.