HR Technology
Save the date to meet these trailblazing thought leaders at TechHR 2020!
TechHR 2020 has an awesome line-up of speakers including some of the world's most influential technology leaders, thought leaders, and CEOs from all over the world. Read on to know more about them.
There is no better learning than learning from the best. Experts who are harnessing technologies that can enable disproportionate leaps in work efficiency or redefining the future of work and raising the bar for productivity, innovation, and growth. If your business or organization is looking to get insider tips from HR thought leaders at the forefront of driving change, look no further. People Matters TechHR 2020, Asia's largest HR and Work Tech conference is just the right place to listen and learn from these trailblazers.
Here's a quick look at some of these thought leaders who will lead the conversation on our changing world of work.
David Green, Founder & CEO, Zandel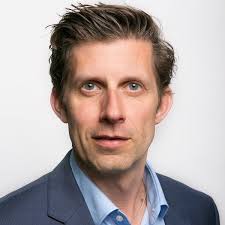 David Green is a globally respected speaker, advisor and executive consultant on People Analytics, data-driven HR and the future of work. He works with HR practitioners and organizations to leverage analytical insights from employee data to drive business outcomes, increase performance and improve employee experience and well-being. Prior to launching his own consultancy business (Zandel Limited) and taking up board advisor roles at Insight222 and TrustSphere, David was the Global Director of People Analytics Solutions at IBM Watson Talent. He has received a number of industry accolades including winning Best Writer at the HR Tech Writers' Awards, being included as one of 10 'Power Profiles' for HR by LinkedIn and is regularly included in influencer lists on people analytics, HR and the future of work.
Click here to view his video from TechHR India wherein he outlines the key trends in people analytics.

Chin Yin Ong, Head of People, Grab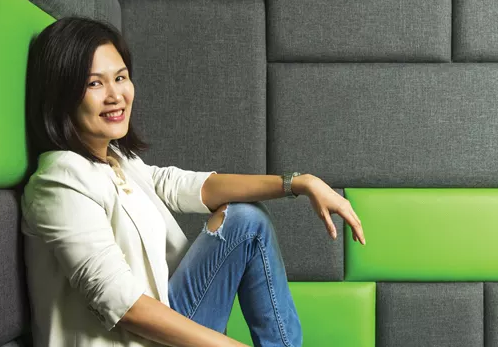 Chin Yin is the Head of People at Grab - the Southeast Asian platform for transport, payments, food and more. She is responsible for building Grab into a personalized place to work at and support the growth of the business. Following its acquisition of rival ride-hailing app Uber, Grab has become one of the leading online-to-offline mobile platforms in Southeast Asia and uses data and technology to improve everything from transportation to payments across a region of more than 620 million people.
Click here to read Chin Yin's views about Grab's purpose and mission, design for Grab, sustainability, and her stance on technology.
Hod Lipson, Professor of Engineering & Data Science, Columbia University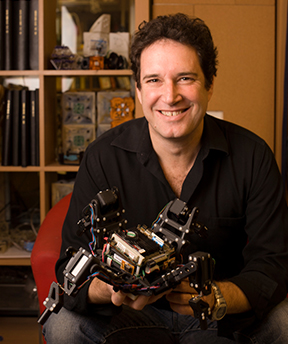 An award-winning researcher, teacher, and communicator, Hod Lipson is a roboticist who works in the areas of artificial intelligence and digital manufacturing-particularly on self-aware robots. He and his students love designing and building robots that do what you'd least expect robots to do: Self replicate, self-reflect, ask questions, and even be creative. A professor of Mechanical Engineering at Columbia University, where he directs the Creative Machines Lab, which pioneers new ways to make machines that create, and machines that are creative, Lipson enjoys sharing the beauty of robotics through his books, essays, public lectures, and radio and television appearances. 
Click here to view Hod's video from TechHR India 2019 wherein he shared his thoughts on how machines can redefine the way humans view creativity in the years to come.
Peck Kem Low, CHRO & Senior Director (Workforce Development), Singapore Public Service Division, Prime Minister's Office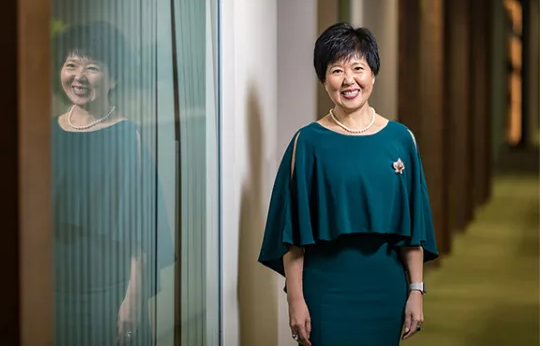 Peck Kem Low is the Government Chief Human Resource Officer and Senior Director (Workforce Development) for the Public Service Division (PSD), Prime Minister's Office of Singapore. She is responsible for professionalizing HR in the public sector of 16 Ministries and more than 60 Statutory Boards. Peck Kem is a seasoned and well-established HR practitioner who is passionate about bringing valuable insights to the HR community. An inspiring, authentic and courageous leader with a proven track record of being strategic while being operationally savvy, she is willing to take tough decisions when driving national and HR agendas and organizational change programs. 
Click here to read her interview where shares insights on her contribution in uplifting the capability of HR in the country and making the nation the center of excellence for human capital management.

Cassie Kozyrkov, Chief Decision Scientist, Google
As Chief Decision Scientist at Google Cloud, Cassie Kozyrkov advises leadership teams on the decision-making process, AI strategy, and building data-driven organizations. She works to democratize statistical thinking and machine learning so that everyone - Google, its customers, the world! - can harness the beauty and power of data. She is the force behind bringing the practice of Decision Intelligence to Google and she has personally trained over 15,000 Googlers in machine learning, statistics, and data-driven decision-making. Before her current role, she served in Google's Office of the CTO as Chief Data Scientist. Prior to joining Google, Cassie worked as a data scientist and consultant. She holds degrees in mathematical statistics, economics, psychology, and cognitive neuroscience. 
Do not miss your chance to meet these leaders. Join us in Singapore for People Matters TechHR 2020, Asia's Largest HR & WorkTech Conference on 19-21 February 2020. Click here to register.