A Brand Reachout Initiative
HR Technology
Save the date to meet these 5 thought leaders at Tech HR Singapore
TechHR Singapore 2019 Read similar articles
On February 28, 2019, over 30+ thought leaders, HR & Business Leaders, and practitioners, will take the stage at People Matters Tech HR Singapore to throw light on trends that will redefine the future of work in the APAC region.
Thinking of harnessing technologies that can enable disproportionate leaps in work efficiency? Or decoding the nuts and bolts of Blockchain in HR Tech to assessing risks in an increasingly tech-enabled compliance framework? Or nurturing a future-ready digital force or future-proofing employees? If your business or organization is jostling with these questions to dramatically alter the world of your work and talent, then you're in luck.
On February 28, 2019, over 30+ thought leaders, HR & Business Leaders, and practitioners will take the stage at People Matters Tech HR Singapore to answer these questions and kick-start a vibrant community that will redefine the future of work in the region and raise the bar for productivity, innovation, and growth. Here are five of them who will be present.
Rudy Karsan: Managing partner, Karlani Capital
Rudy Karsan founded Kenexa, the human resources software, and sold it to IBM in 2012 for $1.3 Bn. Rudy is passionate about job creation and meaningful work for all, which he strongly believes is the key to a fabulous future for humanity. He is inspired by unusual technology that is in sync with his dream of helping improve people's lives and is currently exploring ways to do this by enabling the growth and success of ideas that are potentially useful to people.
Click here for Rudy's views on leadership, fundamental truths, and the importance of data for growing.
Goh Swee Chen: Chairman - Shell & Vice-President - Singapore National Employers Federation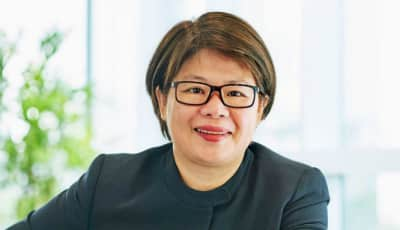 Goh Swee Chen is the Chairman of Shell Companies in Singapore—the first woman to earn a role that high in the company. She is also the Vice-president of the Singapore National Employers Federation, and chairman of the Institute of HR Professionals. In January 2017, Goh was elected president of Global Compact Network Singapore, a local chapter of UN Global Compact.
Jason Averbook: CEO & Co-Founder, Leapgen
Jason Averbook is a leading analyst, thought leader and consultant in the area of human resources, the future of work and the impact technology has on that future. He is the Co-founder and CEO of Leapgen, a global consultancy helping organizations shape their future workplace by adopting forward-looking workforce practices and fast-innovating technologies personalized for their business. Prior to founding Leapgen, Jason served as the CEO of The Marcus Buckingham Company.
Click here for Jason's views on what it takes to provide the ultimate guide to a digital workforce experience and leaping towards a purpose by building a growth mindset.
Ray Wang: Principal Analyst & CEO, Constellation Research Inc.
Ray Wang is the Principal Analyst, Founder, and Chairman of Silicon Valley-based Constellation Research, Inc. Wang has held executive roles in product, marketing, strategy, and consulting at companies such as Forrester Research, Oracle, PeopleSoft, Deloitte, Ernst & Young, and Johns Hopkins Hospital. He is a prominent and dynamic keynote speaker and research analyst working with clients on digital, innovation, business model design, engagement strategies, customer experience, matrix commerce, and big data.
Aileen Tan: Group Chief HR Officer, Singtel
Aileen Tan is the Group Chief Human Resources Officer, Singtel. She is also responsible for Singtel's corporate sustainability function. She co-chairs the Ministry of Manpower's HR Sectoral Tripartite Committee and is also a member of the Media Literacy Council, Institute for Human Resource Professionals (IHRP) Board, Singapore University of Social Sciences Board of Trustees and the Home Nursing Foundation Board. In recognition of her significant contributions to the HR community, she has been conferred as a pioneer IHRP Master Professional.
Click here to read Aileen's views on building a team with an agile mindset and 60-40 rule of framing strategies.
How to meet them?
From now until end of October, click here to register and avail an early bird discount.