Employee Engagement
Here's why you must attend People Matters EX APAC 2021
Get actionable insights from inspiring leaders and EX experts like Jacob Morgan, Jill Christensen, Roman Matla, among others, network with 1000+ HR and EX leaders and witness the largest interactive EX Products & Solution Expo on your screens on 9th Sep, 2021.
Employee experience has emerged as the top priority for leaders across the Asia Pacific. Organisations will have to seriously pay attention to EX in order to retain top talent, especially as they face the era of 'Great Resignation'. To begin with, EX in 2021 requires continuous hearing and feedback from the organisation rather than once in a quarter or once in six months surveys. Furthermore, learning became one of the top elements to differentiate an organization's employee experience and keep employees engaged. In addition to flexibility, inclusion, and wellness, career development is also a key priority for talent which companies must address. 
Moving on, a hybrid workplace has further accentuated the importance of EX platforms for organisations to ensure a great way of delivering employee experience. 
But what do the new EX platforms look like? What does employee experience in the new hybrid reality of work look like? What are some of the key defining parameters? What does an employee journey in the new reality of hybrid work look like? 
Get answers to these questions at APAC's biggest initiative in the employee experience space, People Matters EX APAC in just a few days on 9th Sep, 2021. 
Here's why you must attend People Matters EX APAC:
Get actionable insights from inspiring leaders and EX experts 
The agenda will help you reboot your EX strategy for the hybrid world. Curated specific sessions will help you identify and design the moments that matter for your workforce.
Jacob Morgan, Best Selling Author, The Future Work in his keynote will discuss 'The Experiential Organisation'. He will share insights on creating a company where employees want to show up to work. A motivated employee is one who will bring their best selves to work and inspire others around them to do the same.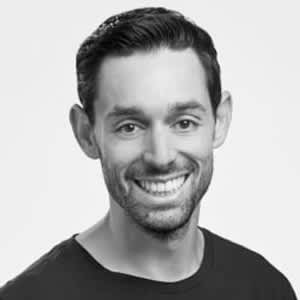 In another keynote Jill Christensen, Employee Engagement Expert, Best-Selling Author will share 'How to Crack the Code of Employee Disengagement'.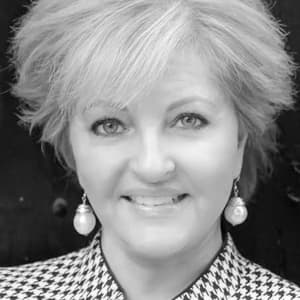 Case studies from APAC talent leaders
Sander de Bruijn, Head of Employee Experience, Group HR/ Global People Services, ING with a case study will take you through 'The Journey of Creating a Differentiating Global Employee Experience'. Sander will share his journey of building a global Employee Experience strategy for ING, introducing the concepts of "data-driven improvement" and " human-centric design" to the Global HR Function.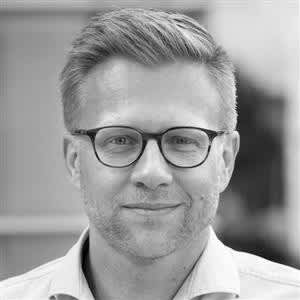 There's no debate over the fact that being able to communicate is a requirement in any successful team. Sunil Setlur, Chief People Officer, GOJEK will share insights on how you can use synchronous and asynchronous communication techniques for teams to become more productive in a hybrid working environment.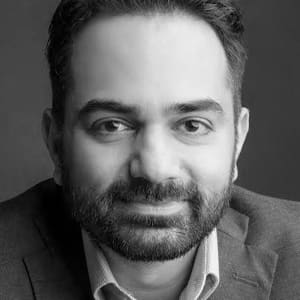 Wellbeing as a focus area for organizations was majorly thrust into prominence for all organisations in 2020. Know more about the key trends that are emerging in 2021 from Date Reitsema, Global Director Employee Experience, Atos. 
Dive deeper into EX trends and best practices with MasterMind exclusive sessions
Every problem is an opportunity, you just need the right masterplan for it. Get an opportunity to deep-dive & learn from some of the best minds in the EX space in these exclusive hand-on MasterMind sessions. For instance, Steve Bennetts, Head of Employee Experience, Solutions & Strategy, Qualtrics will help you redesign EX using Design Thinking. 
People Matters EX APAC is not all work: Experience PlayToLearn Track
Play is not just about having fun but also about taking risks, experimenting & testing boundaries. In this dedicated track, immerse yourself into different virtual activities and learn new skills while playing:
Meditate
In an activity-based session, reflect on different leadership models and how you can make the right decision based on the situation.
In a role-play activity, apply the concepts of critical thinking and planning for making work from home comfortable for your workforce.
Learn together with the Ideation Track
Bring on your problem to the table and ideate together with some of the brightest minds in the EX space. Also, huddle with speakers in the open huddle rooms to seek their advice on your burning challenges:
Huddle with Jacob Morgan, Best Selling Author, The Future Work; Sander de Bruijn, Head of Employee Experience, ING; and Roman Matla, Director, APAC Diversity & Employee Engagement, Google; and other speakers and ask your questions. 
Networking with 1000+ HR & Experience Leaders & witness the largest interactive EX Products & Solution Expo on your screens
This is where the world of work comes together! Network with 1000+ talent leaders, HR professionals and speakers from the APAC region on the AI-based conference platform. At People Matters EX APAC experience the designed networking, which will also help you expand your professional network.
Lastly, if you are exploring an innovative EX solution or service for your organization that addresses not only your employee experience challenges but also meets your budget, do visit the virtual Product Marketplace and browse through multiple options to choose from.
Click here for the complete agenda.
Click here to get invited for the conference.
See you at the conference on 9th September.