Diversity
Netflix's 'The Chair' is a sour reminder of all the diversity challenges at work
Hiring for diversity just for numbers or branding, a dysfunctional system to address DEI-related complaints, and the way women and minorities are treated at work, Netflix's 'The Chair' reiterates the loopholes in the DEI agenda at work.
In the dark comedy, The Chair, recently released on Netflix, the first woman of colour to be made head of the English Department at a prestigious university, Dr Ji-Yoon Kim faces some extreme demands and high expectations. Managing aging employees, generational diversity, a grieving former-chair, and more. 
After multiple failed attempts to convince a largely male and white dominated leadership to adapt her plans for the University, the protagonist Ji-Yoon says with a sigh, "I feel like someone handed me a ticking time-bomb because they wanted to make sure a woman was holding it when it explodes."
Among the many tasks on her list, Ji-Yoon has to ensure the tenure of a young black colleague and parent her own strong-willed adopted daughter. The workplace scenarios and characters depicted in the series could be extreme but painted a faint true picture of workplace realities. They make you think and relook at your own DEI ecosystem that may be flawed in practice. 
Here are a few stark moments in the series that could make you think: 
Gender pay inequality & discrimination at work
Not only has Joan Hambling, a senior faculty member of the English department, been paid less than her male colleagues for several years, but she has also been discriminated against and given an office in the basement.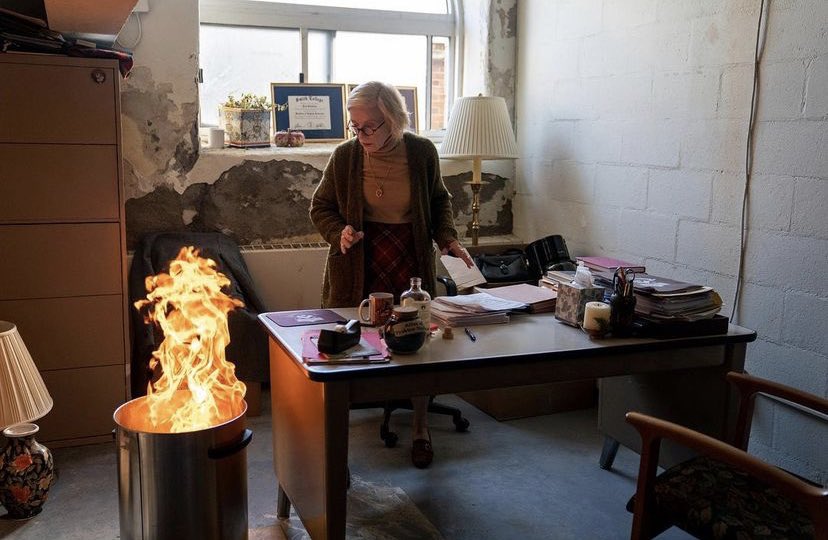 Image Credit: Twitter
Joan's character is an example of many women professionals who despite having the same educational background, years of experience, and great potential are paid less, not considered for promotion, and ignored. 
Recent reports show that gender pay inequality at the workplace is improving. For starters, employees now have the courage, the ecosystem, and support to voice their challenges and opinions. But so did Joan. 
Does the problem end here? No. The real change will happen when these challenges voiced by women professionals are addressed and pay becomes more transparent and equitable. 
A dysfunctional DEI committee
In the series, whenever Joan goes to the committee to share her concerns, she always receives a set template of answers in response. 
Then what role is the committee playing?
In workplaces, as well, many times organisations take the initiative of setting-up redressal committees but the real diversity challenges are somewhere lost in the pile of paperwork, formalities, and structure.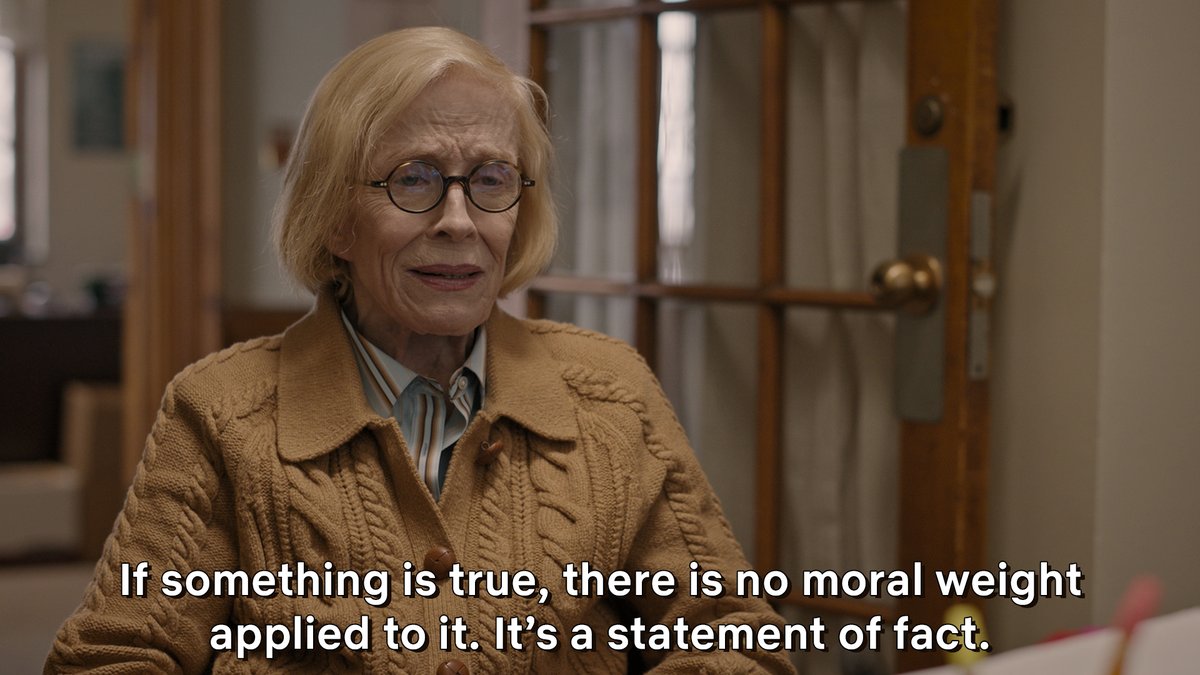 Image Credit: Twitter
Another cause for delay comes on account of 'uncomfortable conversations' with the relatively privileged professionals who find it challenging to acknowledge the presence of some very real uncomfortable experiences of employees, in what they believe to be in inclusive and welcoming culture. 
To change this, DEI committees need a stronger voice and bold people who go beyond hierarchies and set procedures to bring the real diversity challenges to the fore.
Diversity is beyond gender 
Elliot Rentz, a senior faculty member of the English department is not comfortable with the new ways of teaching and methodologies applied by Yaz McKay, a young, black, woman faculty member of the English department who is up for tenure. He judges her work based on his experience and his own comfort zone with the old ways of teaching.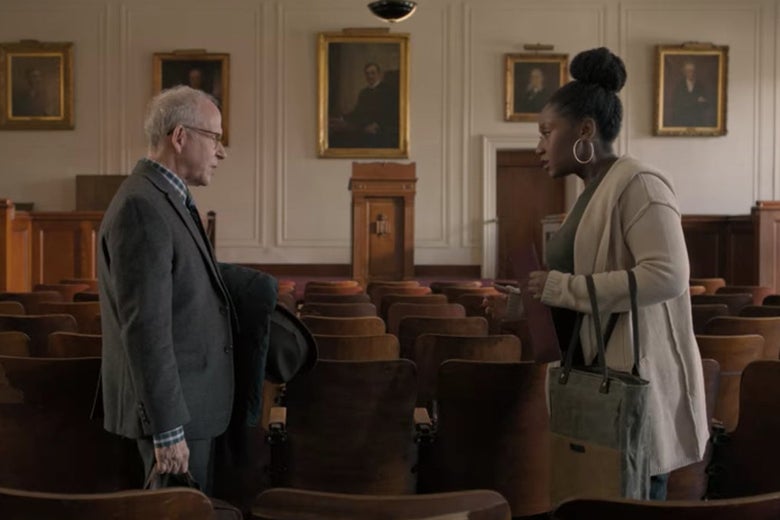 Image Credit: Slate
His bad review could cost Yaz her job. The dynamics between Elliot and Yaz highlight that diversity issues can also be generational. It is not that Elliot doesn't respect Yaz's work because she is a woman. It is because he is not comfortable with her quirky working style. 
This shows why talent leaders need to look at the diversity challenges in their organisation more holistically. The real issues might be getting lost somewhere in your own bias regarding the definition of diversity. Furthermore, diversity has many layers to it. How do you ensure that you are not hurting someone's sentiment to promote the case of another.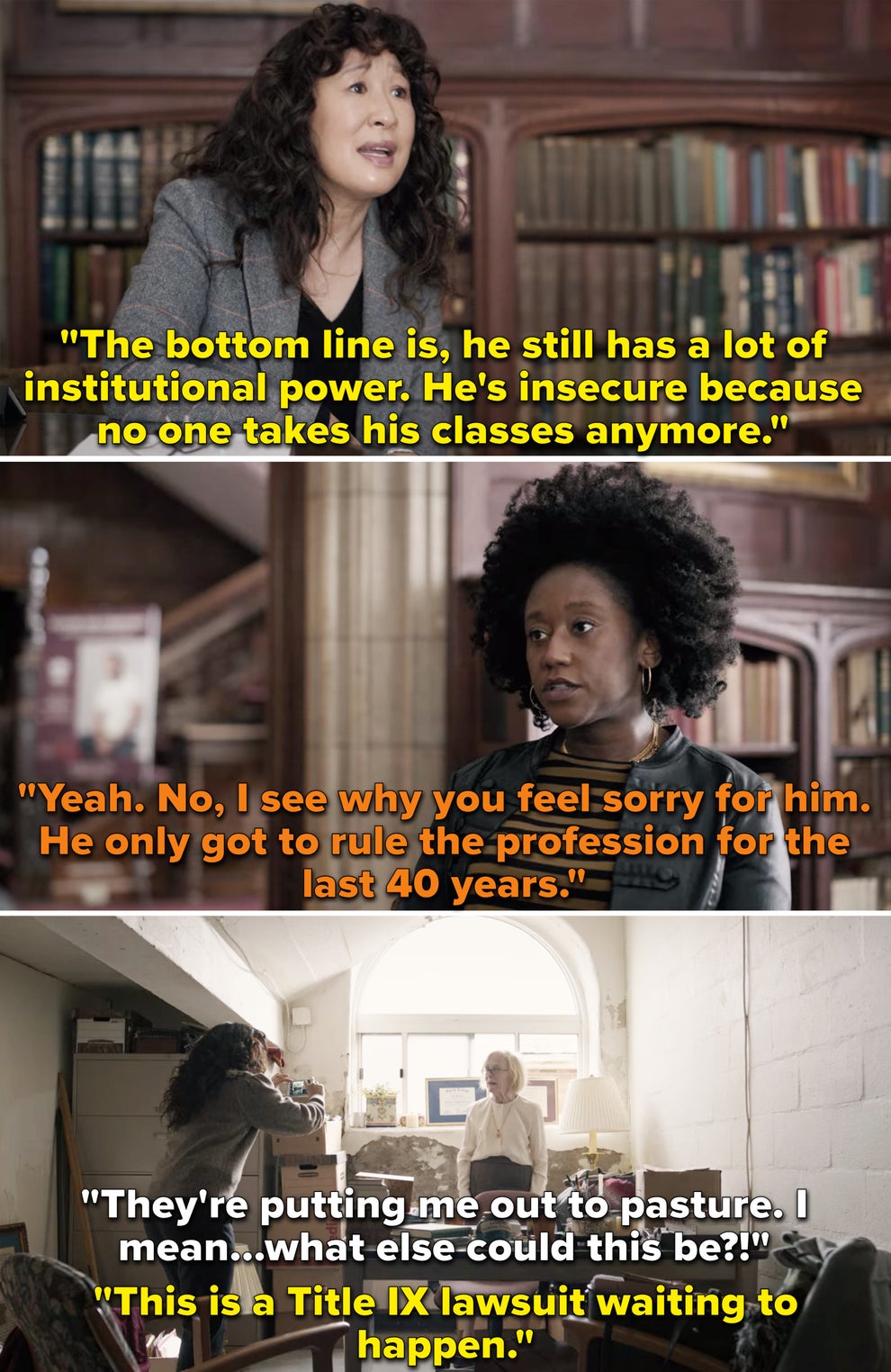 Image Credit: Buzzfeed
It is time to move beyond policies and set agendas and have real conversations around diversity. Then take impactful action to solve the prevalent challenges. Else, in the end, your workplace might just be a premise of another dark comedy series.