Employee Engagement
LinkedIn to now allow job search based on commute time
The new 'Your Commute' feature on LinkedIn Jobs will help job seekers explore travel time when looking for their next job.
If you are one of the millions of people who detest the long commute to your workplace, LinkedIn might have a solution for you. The professional networking firm LinkedIn is now launching a service that will allow people to look for jobs based on how long they are willing to commute to get to work.
In a blog post, LinkedIn stated that it is launching a "Your Commute" feature "that can help you understand your potential commute time, whether you're walking, driving or taking public transportation before you even apply for the role."
So when an individual visits job listings on the site from their mobile phone, he will be able to see a "See Your Commute" module to check travel time to work, by walking, driving or via public transportation.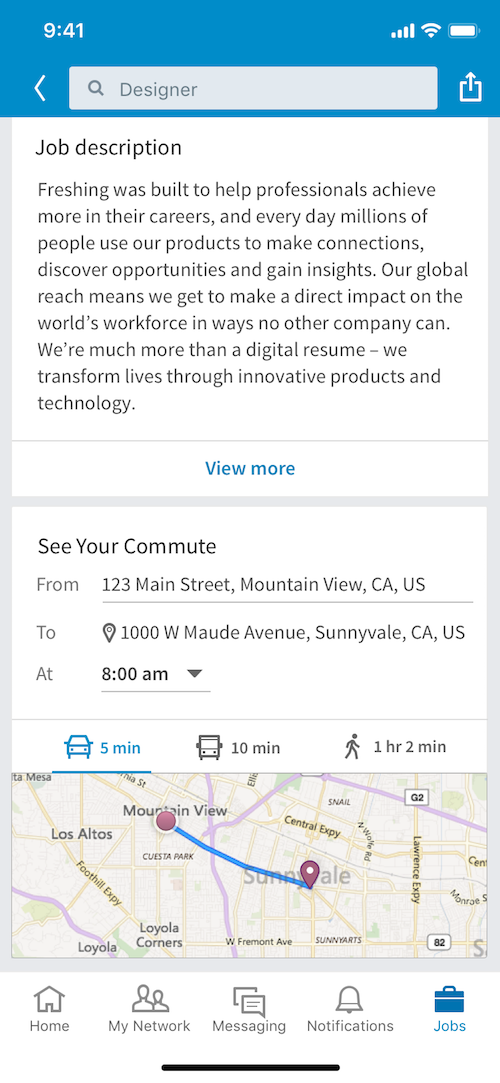 One can enter his address to calculate how long it would take you to get to his/her new office walking, driving or on public transportation. Soon, there will also be an option to save his/her location information locally his/her phone so that it does not have to be typed in every time when one is looking at a role.
Currently, job listings have filters like the location of the job, years of experience and job description.
The post added, "You can also set your commute preferences within your Career Interests dashboard so we can provide you with more relevant job recommendations that fit your lifestyle."
As per the post, 85% of US professionals say they would take a pay cut for a shorter commute. Though this data is not available for India, we all can agree a majority of office goers in metro cities like Mumbai and Delhi would want a shorter commute time.
The post did not reveal when the feature will be rolled out in India. However, when contacted, the LinkedIn India team stated it is expected to be launched in India in the following week.