C-Suite
STMicroelectronics appoints Rajita D'Souza CHRO
She heads the semiconductor firm's HR organization and also leads its sustainability strategy from January 1 this year.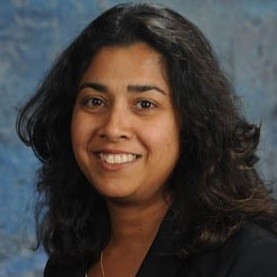 Global semiconductor firm STMicroelectronics on January 11 announced the appointment of Rajita D'Souza (right) as President, Human Resources and Corporate Social Responsibility, succeeding Georges Penalver. The appointment was effective January 1, when she joined STMicroelectronics from Belgian steel wire firm Bekaert, where she was CHRO from 2017 to 2020.
D'Souza has two decades of HR experience in large industrial companies around the world. Before joining Bekaert, she was Vice President Human Resources for the EMEA region of The Goodyear Tire & Rubber Company, and prior to that she was Director, Human Resources, for SABIC in Europe. She also spent several years in GE, taking on increasingly senior HR roles.
In her new role, D'Souza leads STMicroelectronic's global HR organization including the people development, performance management, compensation & benefits, and recruitment functions. She will also play a critical role in driving the company's sustainability strategy and programs, according to the announcement. This includes the company's goal, announced last month, to become carbon neutral by 2027.
She is a member of ST's Executive Committee and reports directly to President and CEO Jean-Marc Chery.