Watercooler
10 movies to boost your effectiveness as an HR professional
These films are essential viewing for any HR professional. Each is a source of inspiration and offers unique perspectives – from hiring the best applicant to boosting staff morale to addressing equal rights.
Show business is well-known for the lessons it offers in various lines of work. Consequently, global corporations and renowned B-schools have implemented film reviews to teach theories on management, leadership, group dynamics, and team handling. Such practices also suggest that movies have become more than solely an outlet of entertainment; they are now recognised as effective learning resources. 
Here are movies recommended for HR professionals as an inspirational gateway to hiring the right candidate, motivating employees, enhancing job satisfaction, retaining quality staff members and dealing with equal opportunity predicaments.
1. Invictus: Live your values - stay true to the things that you stand for
Based on the biography of Nelson Mandela, Invictus is renowned for the idea of engaging with people. It portrays how leaders can be inspiring and motivating. The standout feature of this film is Mandela's ability to connect with a wide spectrum of people caught in South Africa's racial tension – whites and blacks – through the sport of rugby.
In the workplace context, Invictus provides HR managers with a valuable takeaway about how to address employee disengagement and pessimism. And that's by inspiring camaraderie and getting people together for social activities – be they games, tournaments, movie screenings, team lunches or happy hours.
Must Read : Top 10 HR memes on LinkedIn that are too relatable to miss
The film shows how organisations cannot flourish isolated from their own people. So, if you want to invigorate your workplace culture, then you might want to consider the appropriate circumstances that inspire such behaviour.
2. Up in the Air: There is always the other side of the coin
Up in the Air is an important reminder that people remain at the heart of business. Starring George Clooney as a "corporate downsizer" – that is, someone who executes layoffs purportedly with decency and care, while helping to lower costs for employers – the movie contains nuances of the realities of job cuts and how people are caught in the middle of these business decisions.
HR professionals should bear in mind that, in hard times, workers may end up blaming the supervisor or team in their departure. 
The movie has deep lessons especially for business owners and those leading teams – be attentive to the needs of others, recognise impermanence and uphold your values across all decisions.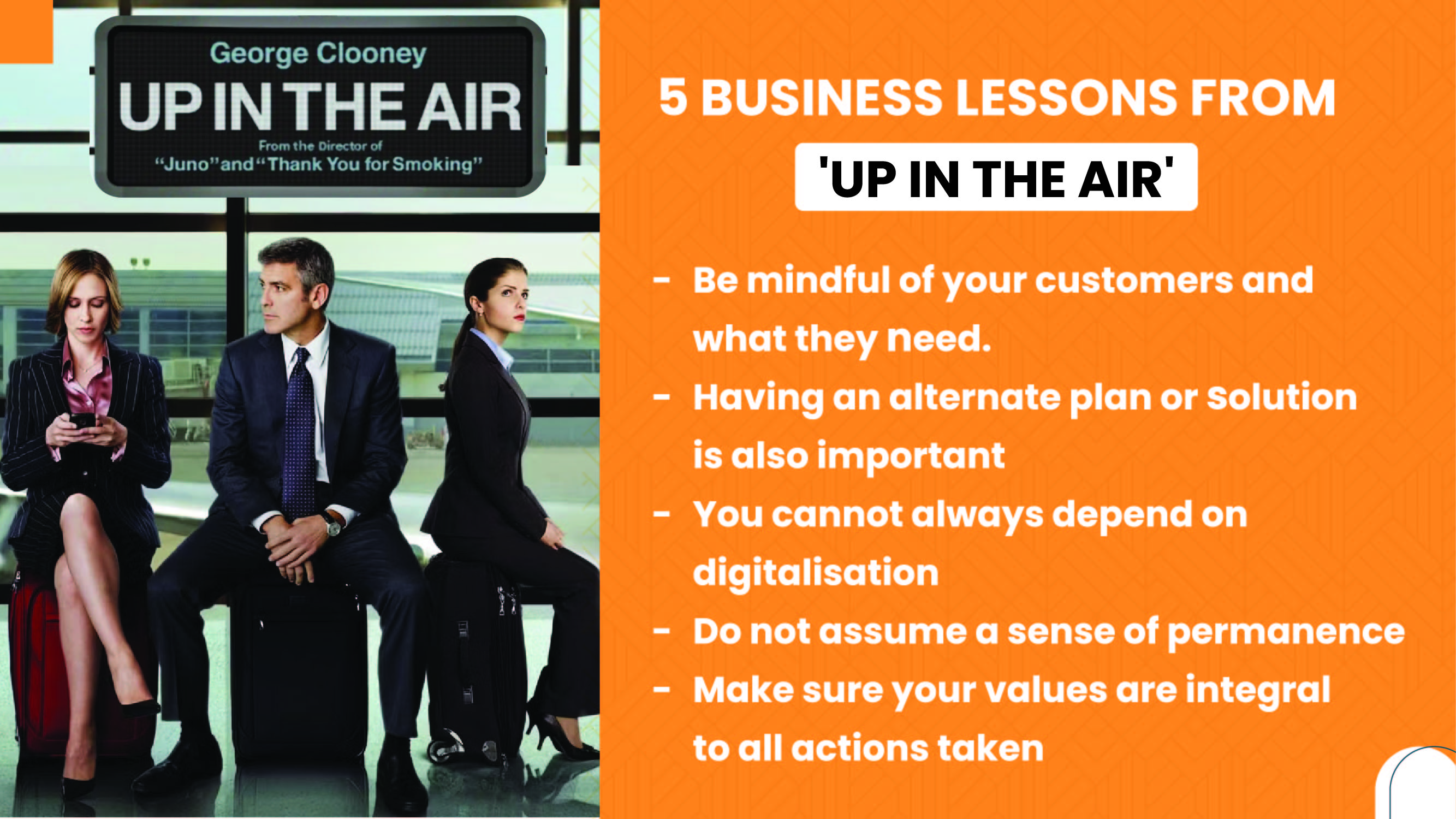 3. The Intern - Age is just a number - There are no age restrictions for real skills
Starring Robert de Niro as the retiree Ben, The Intern addresses ageism in the workplace with humour and humanity.
In this season of life, Ben is still on the hunt for new opportunities. He is hired by an eCommerce fashion startup headed by Anne Hathaway's character Jules, who is struggling to combine professional success with parenthood and a demanding personal life. Initially sceptical of Ben's skills, Jules changes her opinion of the elder employee when she sees how his enthusiasm and wisdom have helped the company grow. 
The film puts forth the benefits of having a diverse team of different genders, ages and cultures. It also challenges the idea of loyalty to a firm and shows how someone can go beyond their perceived limitations to take on tasks selflessly and gracefully.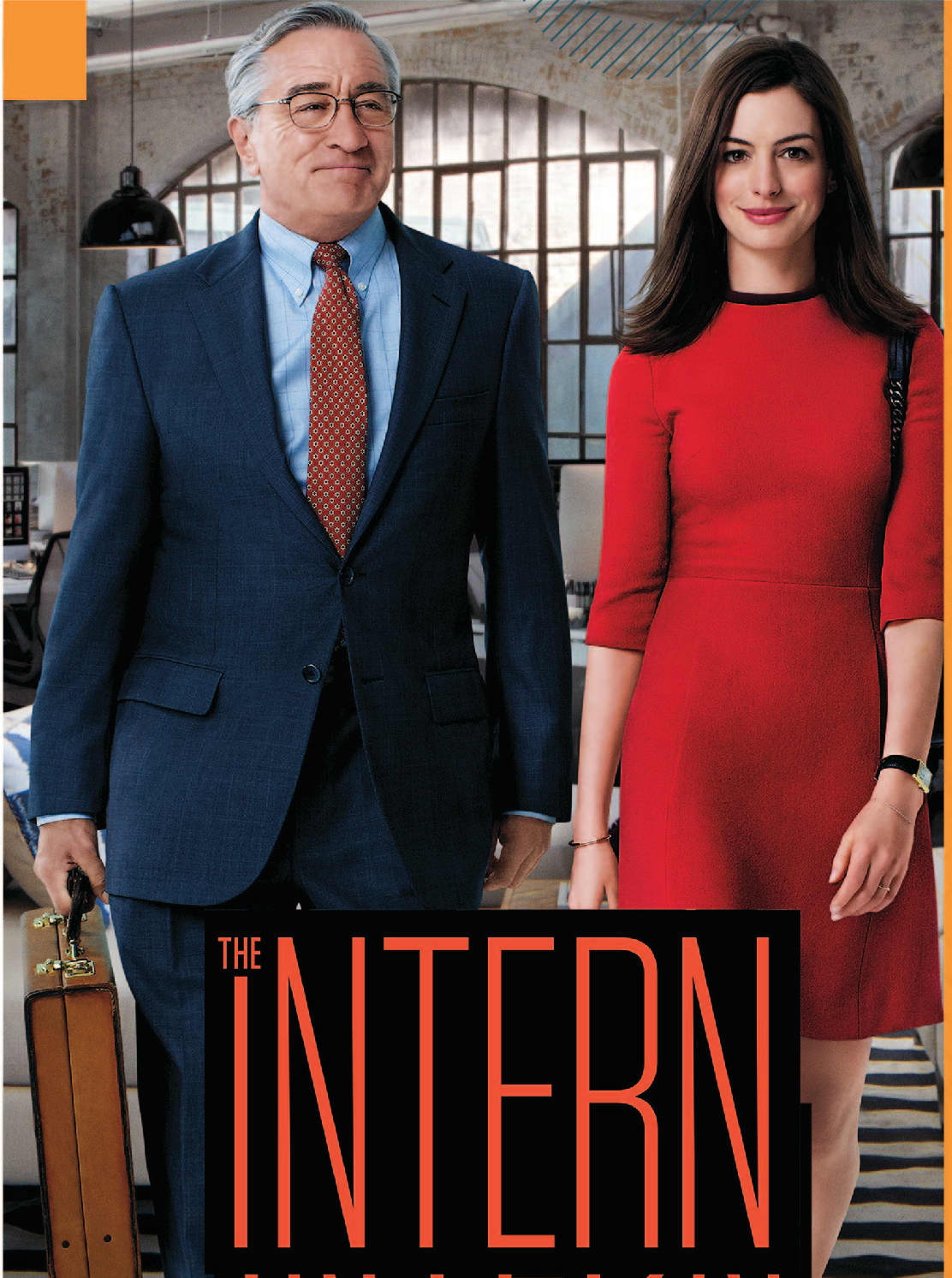 4 - The pursuit of Happyness - When there is a will there's a way
A classic father-and-son movie, The Pursuit of Happyness provides us with an inspiring example of someone making it through moments of great difficulty. Chris Gardner faced immense obstacles as a father hustling to make ends meet but going broke because of bad financial decisions, yet he refused to give up.
Suggested Read: Creating happiness: How to turn the workplace into a 'happiness zone', one to which employees feel drawn?
The film captures his incredible real-life story and serves as a reminder of the power that comes from never surrendering. Each one of us can glean lessons from this remarkable tale and learn the importance of not letting adversity stand in our way.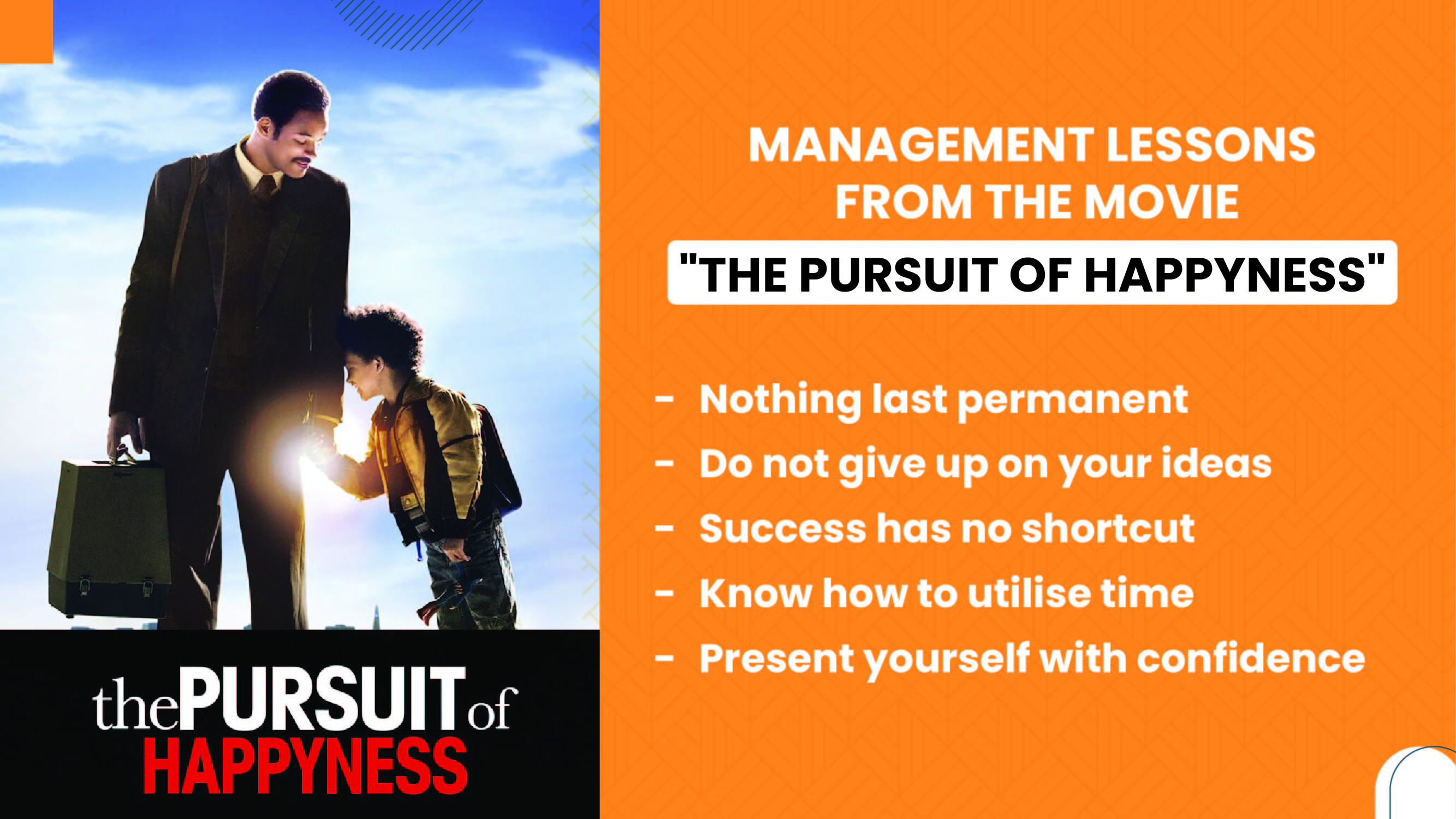 5. Kung Fu Panda Series: The power you seek outside of yourself is within you
The Kung Fu Panda movie series focuses on leadership and the value of pushing oneself and seeking out strong mentors. The protagonist, Po (Jack Black), is hesitant at first when asked to lead – but he eventually embraces his strengths and weaknesses and takes up the mantle of leadership. In the process, he inspires those around him to stand firm in their beliefs – a vital lesson that teaches us that a true leader must be willing to take charge.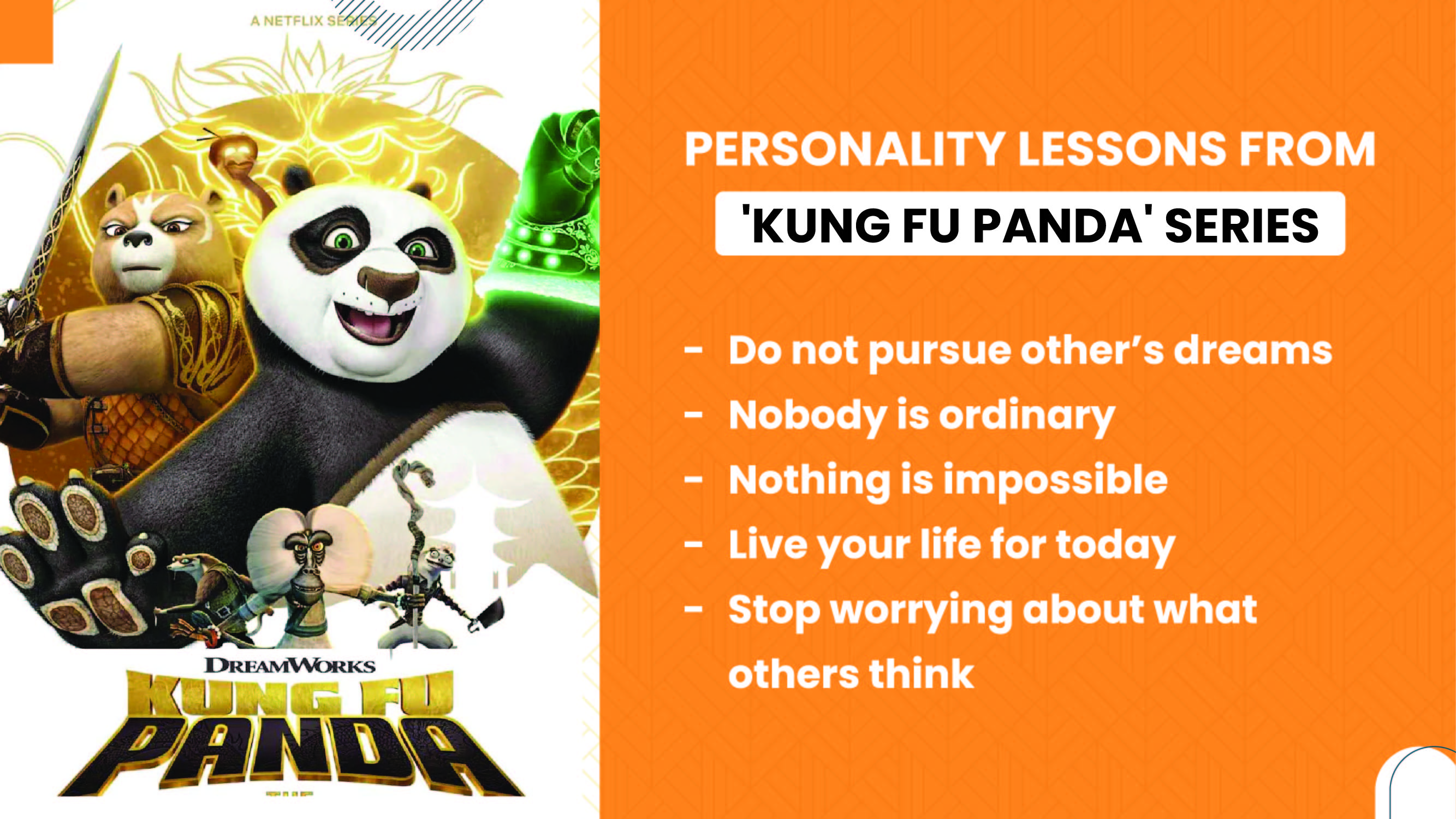 6. Apollo 13: It is a great idea to learn more and enhance your abilities
The characters in Ron Howard's epic movie Apollo 13 are proof of the power of rational leadership especially during a crisis. 
In today's complex and pressure-filled work environment, the storyline shows us how team leaders can resolve complicated dilemmas through teamwork, aptitude, and by being organised. 
Consequently, for some organisations, this movie has also become a source of inspiration for formulating their corporate mission and vision.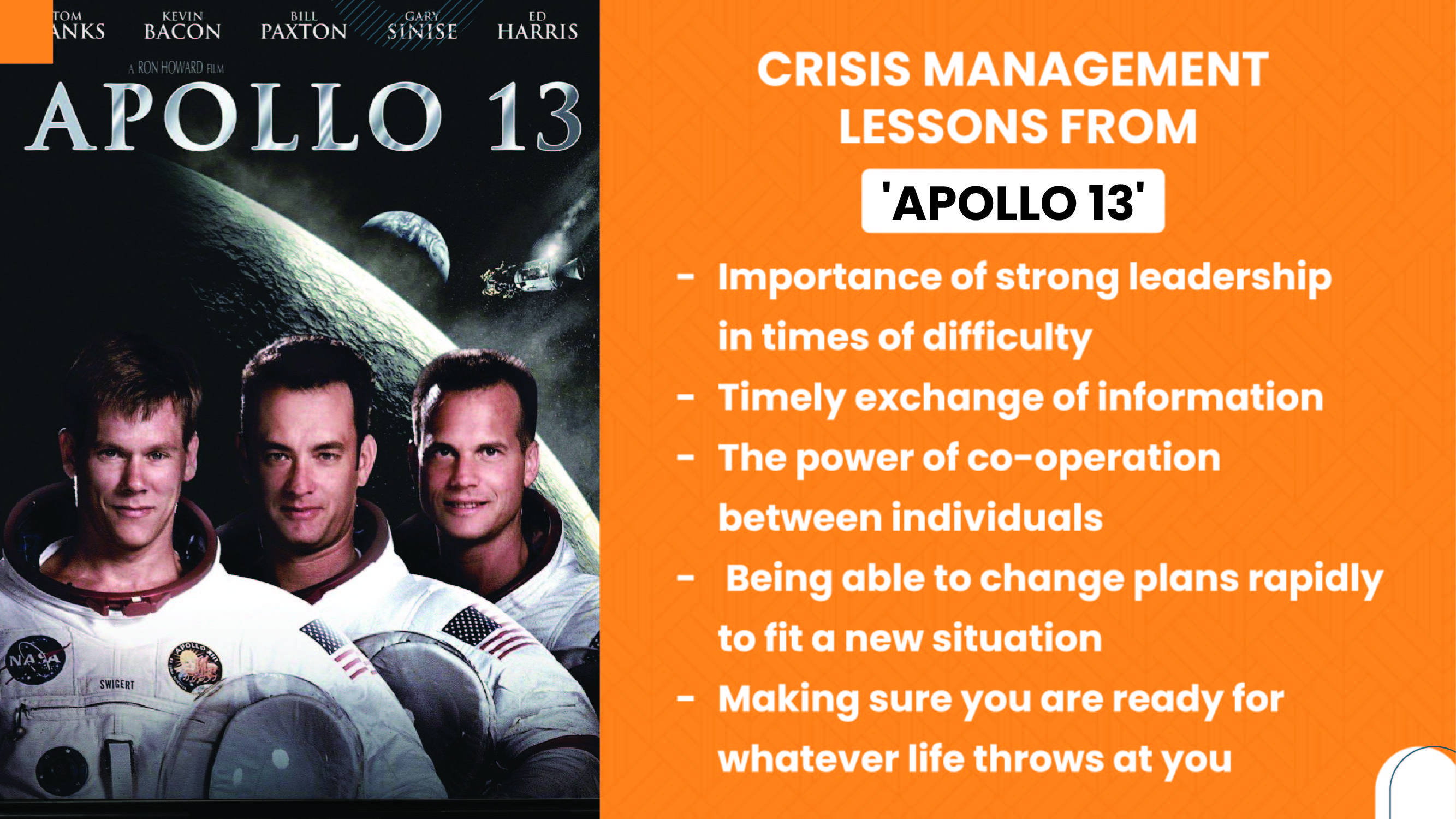 7. The Social Network - Trust the intention and believe in the process
In The Social Network, a film based loosely on the origin story of Facebook and its creator Mark Zuckerberg, a college student hacks into Harvard's student data files. From it came the beginning of the social media giant. 
One takeaway from this movie is that hacking does not necessarily indicate malicious intent; some of the world's biggest tech companies such as Apple, Facebook and Microsoft are hiring hackers for their specialised abilities. This has led hackathons and code-fests to become commonplace in order to test genuine skills and talent. For recruiters, taking a leaf out of Mark Zuckerberg's book could mean recruiting innovators via unorthodox methods.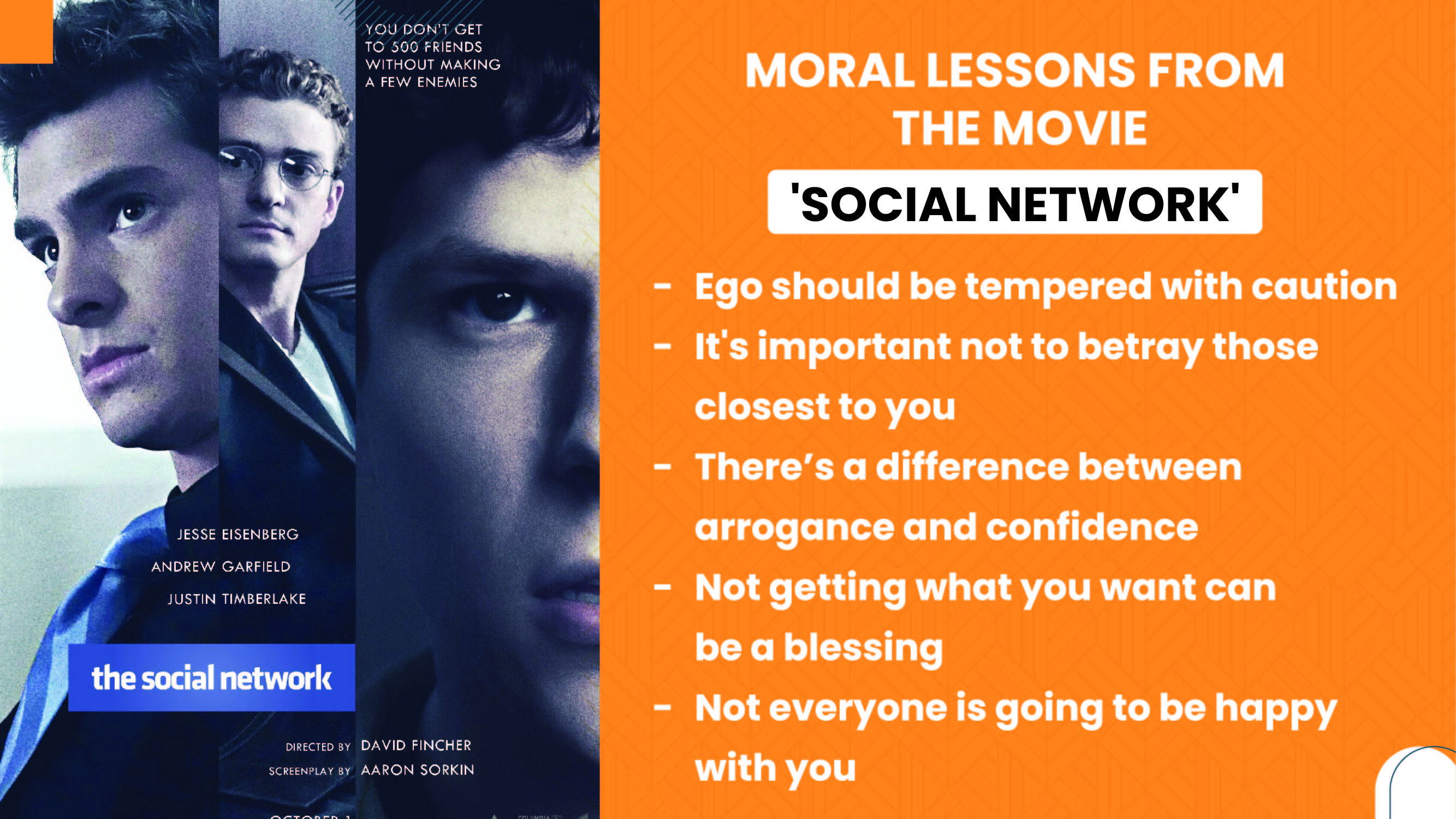 8. Remember The Titans: Evolve before disruption hits you
The film Remember The Titans follows the journey of the T.C. Williams High School football team as they strive to achieve a unifying goal – winning the state championship. Throughout the season, they encounter numerous challenges that test their trust and faith in one another; yet, such obstacles only serve to strengthen their bond and drive towards victory. 
The Denzel Washington starrer captures the hard work and resilience that go into success, illustrating the themes of dedication, sacrifice, leadership, and ultimately triumph.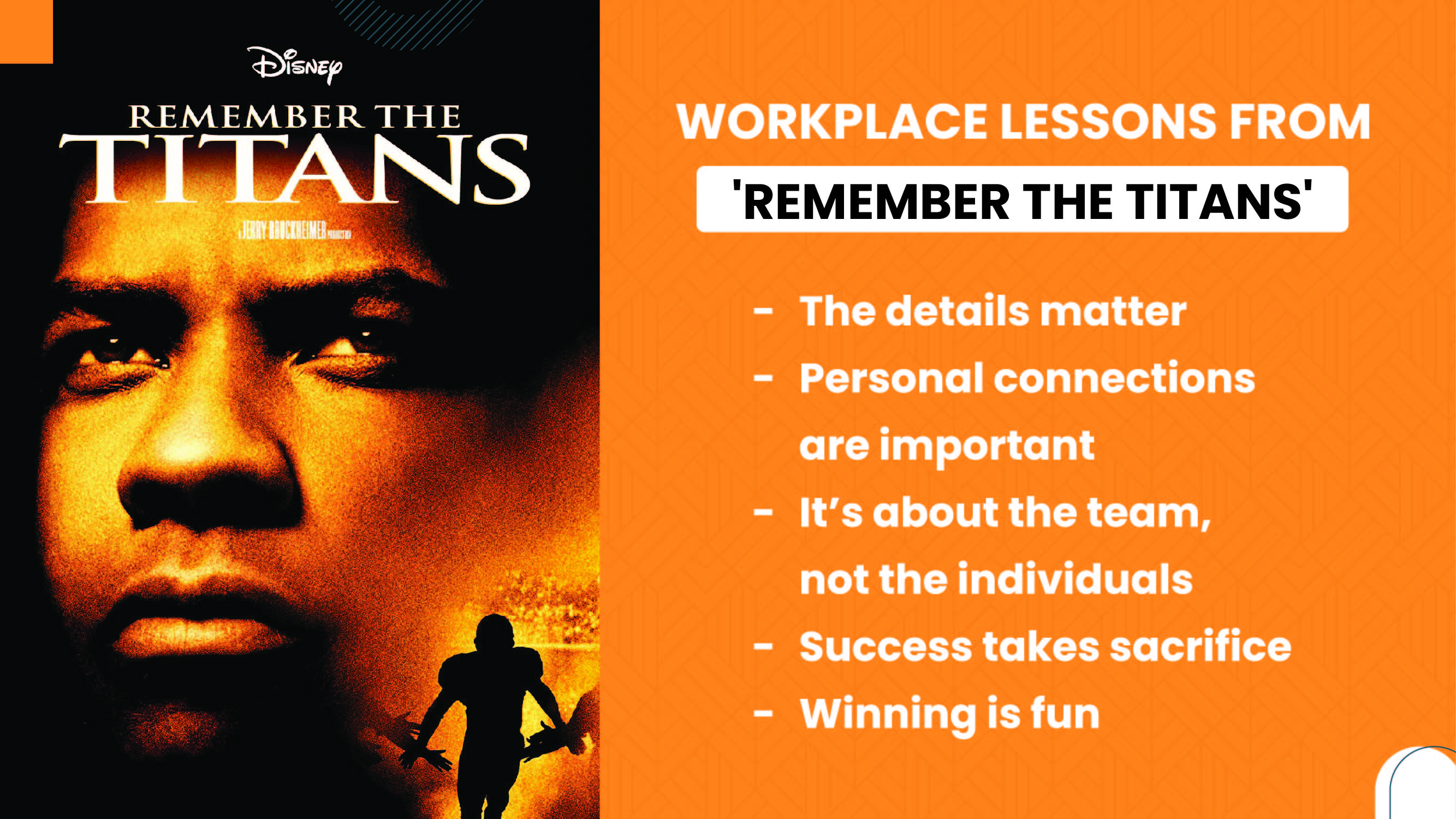 9. The King's Speech: Believe in yourself despite all odds
This movie documents King George VI's unlikely yet inspirational journey to leadership. Despite being faced with a stammer, he bravely leads his country through wartime with the help of his speech therapist. Through their special relationship we are able to learn valuable lessons in leadership - acknowledging difficulties, seeking guidance and trusting others. It is certainly one of the best leadership movies available.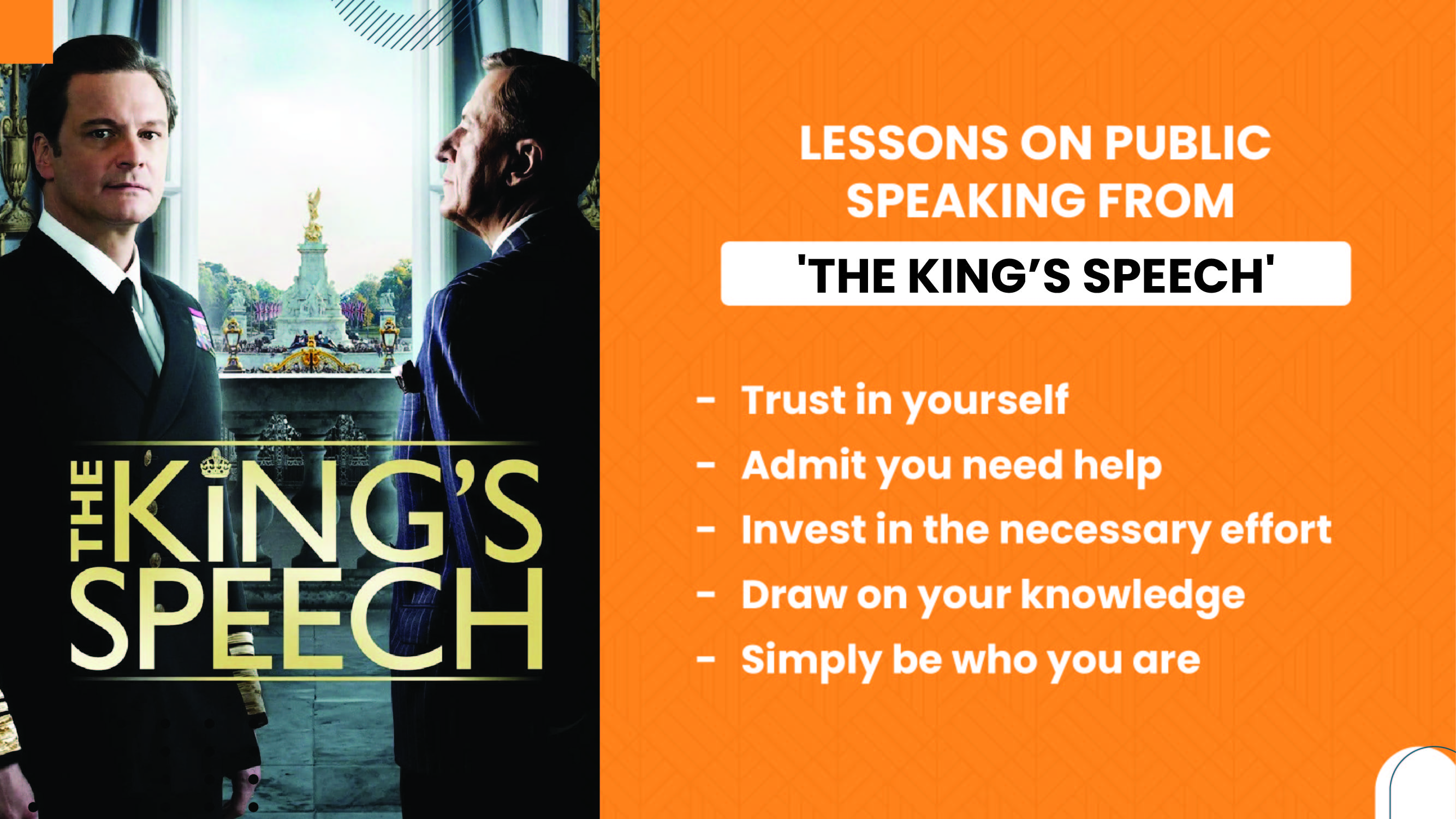 10. Mission Mangal: If no one is laughing at what you're doing, it's probably not risky enough!
The movie, 'Mission Mangal', highlights the importance of learning from even the smallest of failures to reach big goals. When Akshay Kumar (Rakesh Dhawan as senior scientist) and Vidya Balan (Tara Shinde, a scientist) initially proposed the Mars mission, it seemed like a far-fetched dream. However, they were given autonomy over decisions and full responsibility for the outcome, which allowed their aspirations to become reality. They were not deterred by doubts from others or lack of resources - instead they employed several strategies to ensure everyone was involved in the project since relying on only one approach would be inadequate.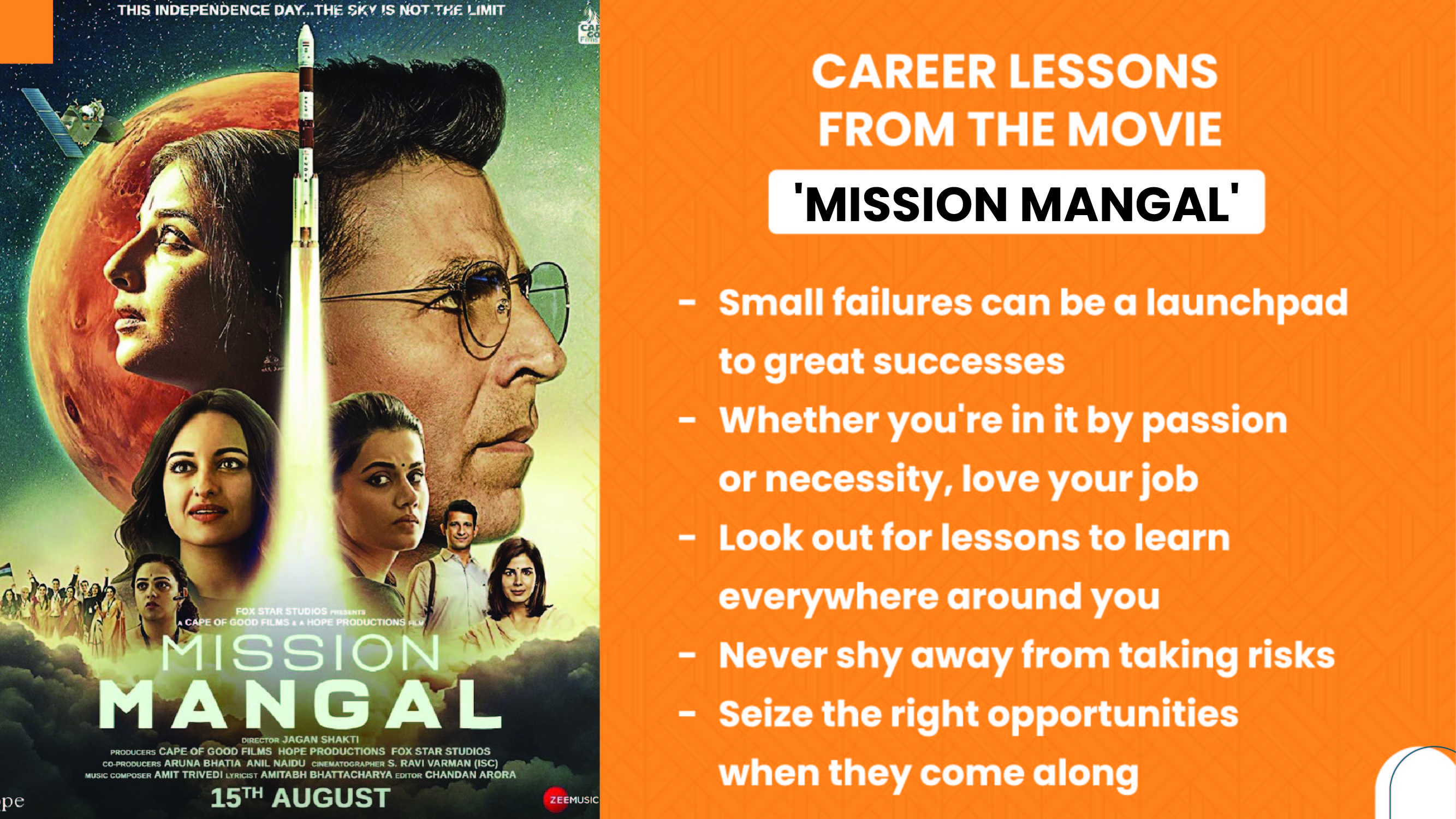 Also Read
----------------------------------------------------------------------------------------------------------------------------------
Picture Courtesy: IMP Awards