Learning & Development
Remote HR practices, skills & tools - People Matters BeNext Certification Programs
Launched last year, the People Matters BeNext platform offers a suite of options to cover every aspect of this remote work journey.
In many ways, 2020 offered those of us in HR a crash course in how to manage, lead and support people over remote and virtual. There is no sign that this global pivot will revert to how it was before and, while we can feel pleased to have made it through 'Phase One' of the great Remote Work experiment, there are serious questions about how to successfully sustain these models in the extended pandemic and beyond. 
Problems and deep challenges remain. Globally, as this new reality becomes permanent, there will be more and more candidates and professionals whose entire career lifecycle is conducted remotely. Legacy systems and traditional techniques are no longer fit-for-purpose and must be revitalized. It is not only the day-to-day work that must be reimagined to align with virtual, but recruitment, onboarding, orientation, employee experience and performance & talent management as well. That's where People Matters BeNext Programs step-in. 
As we come to terms with the reality of long-term, wide-scale remote work, now is the time to ready ourselves for the next curve, boosting virtual skills for operating as part of a distributed team. Whether fully remote, hybrid, or back to in-person, remote skills are an essential component of any modern, professional toolkit. New expectations require new knowledge, new mindsets and new learning. Launched last year, the People Matters BeNext platform offers a suite of options to cover every aspect of this remote work journey. 
People Matters BeNext is the platform for leaders to accelerate their impact in People & Work by acquiring New Power Skills to solve the strategic business issues impacting the future of work. Running from February 22nd - 21st March 2021, there are three certification programs running synchronously within the RemoteHR bracket:  
Virtual Recruiting & Onboarding 
Virtual Performance Management Certification Program 
Reimagine Employee Experience 
These four-week programs feature: 
Curated pre-reads and pre-watch content with industry experts. 
Peer-to-peer interaction with fellow program participants. Start & learn together. 
Assignments and projects to be completed for certification. 
An interactive, LIVE group coaching session with a leading, expert thinker. 
Each program will equip you with creative problem-solving skills, easy-to-use tools, and leadership mindsets to stay resilient in our fast-changing world of work. 
People Matters is also an approved provider for HRCI recertification. All our programs are approved by HRCI in Business & Global Categories
Who are these programs for? 
These programs are ideal for anyone looking to accelerate their skills as a people manager in a virtual context. Specifically, the course would align with the needs of CHROs, Functional HR Leaders & Senior HRBPs. 
We recommend enrolling for all three programs within the RemoteHR bracket. Why? This will give the most holistic overview of all aspects of Remote, virtual and HR. The programs are designed not to be distinct from one another, but part of a broader learning journey through the new remote work context. Much of the content can be consumed at your own pace, in your own time, making these programs the ideal way to upskill and level up in a convenient but structured, supportive learning environment.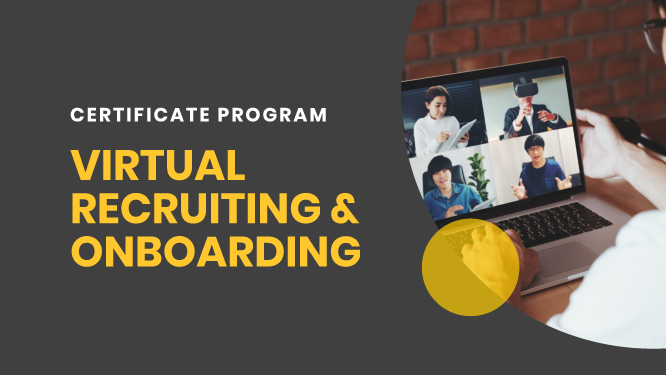 https://www.peoplematters.digital/benext/inside/virtual-recruiting-onboarding
According to a recent SilkRoad Technology study, over half of workers who began a new role or job during the pandemic felt like they didn't receive enough training and still have unanswered questions about their role. Clearly, virtual recruiting and onboarding requires a different skill set than in-person. Communication is key, and there are numerous tools to make this experience smoother and more engaging for candidates. In this program, participants will learn from remote recruiting leaders and industry specialists about their top virtual strategies and practices. 
Topics covered include:
The latest trends in technology to support virtual recruiting and onboarding
Measuring candidate steps and keeping candidates engaged through the process
Re-designing your virtual recruiting and onboarding journey; cost analysis; technology mapper & measures of success
Simplifying virtual recruiting and onboarding to cut down time & maximize engagement
Elevate the candidate experience throughout. 
Learn from fully-remote companies about best practices and techniques. 
Masterclass Speakers and Voices: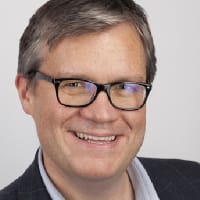 Matt Alder, Producer and Host, The Recruiting Future Podcast 
Matt Alder is an author, speaker, HR technologist, recruitment marketing specialist and producer and host of the Recruiting Future Podcast. Matt has been working at the cutting edge of the digital revolution since 1999 and has significant experience in developing digital strategies for Fortune and FTSE 100 employers, as well as a number of progressive SMEs and technology providers. His first full length book, "Exceptional Talent" was published by Kogan Page in May 2017 and his second book, "Digital Talent" will be published in 2020.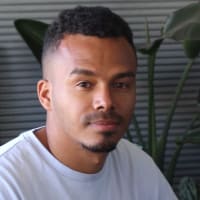 Liam McNally, Diversity & Inclusion Partner, GitLab Inc
Liam McNally is the Diversity & Inclusion Partner at GitLab, where he is responsible for diversity, inclusion and belonging (DIB) initiatives for employees. Liam has worked in the People & Talent space for 10 years, working in the finance industry before moving to Talent & Culture roles at start-ups. He has worked in Diversity, Inclusion and Belonging for GitLab for two years, spearheading DIB initiatives that ensure employees from every group can have their voices heard and listened to, as well as provide opportunities for allies to engage with groups and learn. GitLab is a fully remote organisation, with people in over 65 countries and McNally has been working remotely for over three years, making him expertly-positioned to provide insights and guidance on how to support teams working virtually.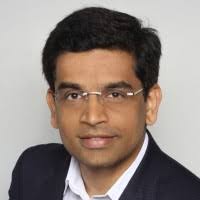 Niilesh Bhoite, OD Director, L'Oreal
Niilesh Bhoite is Organisation Development Director at L'Oreal, in which he works to unlock talent, leverage data to transform workplace experience and efficiency, drive engagement and bring people to their full potential. Prior to this role, Bhoite worked as L'Oreal's Chief Digital Officer, Global Human Resources and Global Talent Acquisition Director, Research & Innovation. Bhoite lives by the vocation of "creating enabling conditions for people to achieve their full potential, grow, and deliver superior business results."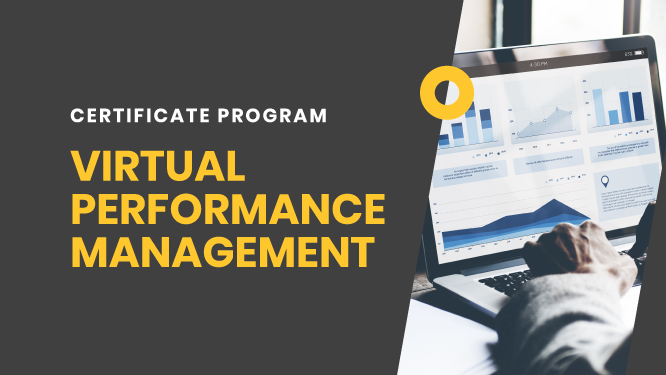 https://www.peoplematters.digital/benext/inside/virtual-performance-management
When it comes to performance management, legacy systems and old models will not cut it in the new world of remote work. This certification program will up your skills and knowledge on designing and executing performance management systems for remote teams, how to acclimatize teams to new business requirements for agility & speed, measure performance, link performance to other talent processes and how to have all-important, supportive performance-related conversations virtually.  
Topics include: 
Ways to link employee goals to business priorities: rapid planning and forecasting; cross-functional collaboration; dynamic dashboards, KPIs, and triggers.
Building with transparency & with flexibility - from purpose to tech. 
Cracking the "rating" dilemma, different methods and finding the "secret sauce."
Defining outcomes of performance management systems: rewards, recognition and growth. What and how to create the linkage?
Key Managerial Conversations & How to get them right: Goal-setting, Ongoing Development, Career & Growth & Rewards
Speakers and Voices: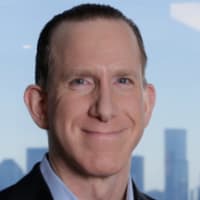 Masterclass: Marc Effron, President, Talent Strategy Group 
Marc and the team at Talent Strategy Group help the world's largest and most successful companies improve the quality and depth of their talent. As the founder and President of the Talent Strategy Group, he leads the firm's global consulting, education, executive search and publishing businesses. Prior to forming The Talent Strategy Group, Marc served as VP, Talent Management for Avon Products and led Global Leadership Consulting Practice for Aon Hewitt. He was also SVP, Leadership Development for Bank of America and a Congressional Staff Assistant. Marc is also a best-selling author, having co-authored 'One Page Talent Management,' often called the "talent management bible." Across the world, companies use this discipline of Science-based Simplicity, Accountability and Transparency. His second book, 8 Steps to High Performance, was published in 2018. 
Speakers and Voices: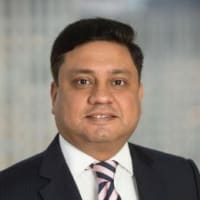 Puneet Swani, Mercer
Puneet Swani is a Senior Partner and Career Business Leader and the leader of Mercer's Career business for International region covering Asia Pac, Europe, Middle East, Africa & Latin America. During his over 20+ years of consulting experience, Puneet has provided advice to leading local and multinational organizations across more than 25 countries in Asia Pacific, Middle East & Africa. Prior to joining Mercer, Puneet worked with Hewitt Associates, where he headed their broad-based rewards practice for SEA. Puneet has also worked with ABN AMRO Bank in UAE where he was head of HR for ABN's Consumer and Private Banking Business.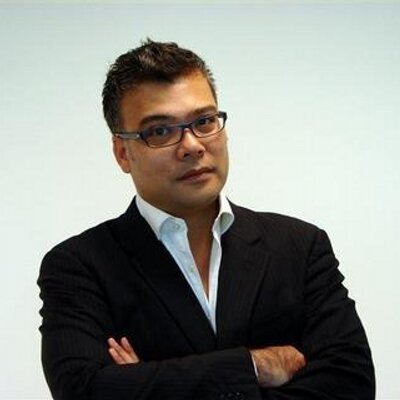 Attila Emam, Head of Talent, Learning & Culture, AirAsia
As head of Talent, Learning & Culture at AirAsia, Emam manages an international team across India, Indonesia, Japan, Malaysia, Philippines, Thailand, covering 23,000 employees in over 130 destinations in the APAC region. Emam is a renowned expert in all things performance & talent management, including employee engagement, skilling initiatives, orientation and internal and employer branding. Most recently, AirAsia has partnered with Google to build a regional tech talent hub to provide tech leadership and innovation academy, a project overseen and facilitated by Emam.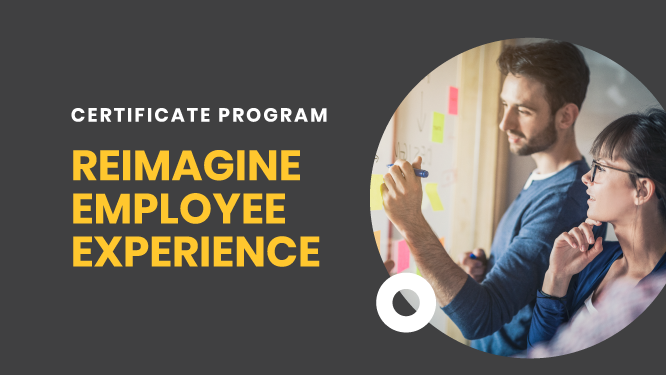 https://www.peoplematters.digital/benext/inside/reimagine-employee-experience
Employee experience is the defining standard by which future-facing businesses measure the success of interactions with their people. We know that highly-engaged employees form the foundation of greater productivity and growth, and that EX takes on a different format when conducted remotely. This program will call on the expertise of leading Heads of Employee Experience to discover how they blend technology & analytics to understand and promote connectivity and engagement from social network analyses. 
Topics include:
What do we mean by EX in a hybrid context?
Step-by-step path to EX. Business outcomes, moments that matter, fix pain points and strengthen performance & outcomes. 
Employee Experience in a digital context.
How could we be measuring EX and who owns it?
How can Employees own more of their experience?
Technology & research  trends in employee experience.
Speakers and Voices: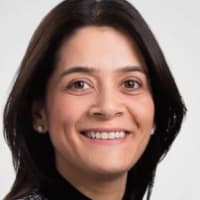 Tanuj Kapilashrami, CHRO, Standard Chartered Bank
Tanuj Kapilashrami is Group Head Human Resources at Standard Chartered Bank. Tanuj joined Standard Chartered in March 2017 as Group Head, Talent, Learning and Culture and took on additional responsibility as Global Head HR, Corporate, Commercial and Institutional Banking in May 2018. In November 2018 she joined the Management Team as Chief Human Resources Officer. Prior to joining Standard Chartered, Tanuj built her career at HSBC, working for 17 years across multiple HR disciplines in footprint markets in Hong Kong, Singapore, Dubai, India and London. Tanuj also serves as a Non-Executive Director at Sainsbury's PLC and is a member of their Nomination and Remuneration Committees. Tanuj is also a board member of the UK Financial Services Skills Commission and Asia House, a London-based centre of expertise on trade, investment and public policy dedicated to driving engagement between Asia and Europe.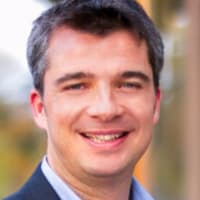 Jan Krӧgel, Head of Employee Experience and People Analytics, Capgemini 
Jan Krögel is Vice President, Head of Digital HR for Capgemini Group and leads the Digital HR function with the objective of driving and accelerating the digital transformation of HR, focusing on employee experience, employee engagement, and workforce analytics. Jan brings his decades of experience to design and ensure effective implementation of new ways of working, leveraging approaches reaching from Lean Management to Design Thinking for a sustainable transformation. 
The Bottom Line: 
These three BeNext Certification programs were designed with the cutting-edge of RemoteHR practices, skills and tools in mind. The HR function has transformed and evolved in the space of a year and BeNext Certifications will allow your team to rise to meet the challenges and opportunities of this new context. Interactive. Supportive. Future-facing. Skills-driven. Now more than ever, the world needs rethinkers. Become one with BeNext RemoteHR Certification Programs.