Skilling
Top trending skills in the APAC region
The 2021 Workplace Learning Trends Report' by Udemy gives a lowdown on the top trending skills in India, Korea, Japan, Malaysia, and Singapore.
Without the warning, the world was flipped upside down in 2020. The plans got cancelled, dreams were shattered and ideas that went inside the shark tank never came out as winners. In the age of social media, almost everyone is looking for a 'constant' - influencer, news portal, video library, stand-up comedy and more.
Similarly, employees are searching for a constant way to upskill themselves and looking for newer trends to adapt. To prepare the workforce for the skillful future, Udemy for Business conducted a study in Asia-Pacific region to understand the trends that are being followed around in 2021.
The 2021 Workplace Learning Trends Report is based on data from the learning behaviour of thousands of global companies using the Udemy for Business platform and a survey of over 500 L&D professionals.
The report revealed the latest learning trends & specific skills for 2021 based on what 40+ million people are learning on Udemy worldwide. It also states the top 5 trending skills for each region in the APAC area.
The key trends that are followed here are:
Rising demand of Hybrid Tech roles
Hybrid roles are becoming the norm in 2021. Leaders are encouraging employees to build expertise in more than one subject related to their job function. The technical skills related to this trend, like software testing and infrastructure architecture, has seen a sizable growth in countries across the APAC region — including over 5,200% year-over-year growth in Japan
The idea is to encourage technical employees to have 'jack of all trades but master of one' mentality. For example, an employee with computer technology skills can complement it by learning business analysis, python language, business communications and more. 
QA testers and developers, if not already functioning in hybrid roles, are working closely together to expedite project completions. Likewise, IT specialists are mastering cloud computing platforms and infrastructure, moving beyond help center or security specializations.
Collaboration a must for remote employees:
Remote is not going anywhere - that's an universal truth now. People are going to be involved in their daily work and would need special initiatives to engage with colleagues virtually. This has called for a new range of behaviour and skills where organizations are forced quickly to prioritize solutions for collaboration. 
So to help them succeed, employees can be encouraged to interact with colleagues and develop related skills like business communication and listening.
According to the Udemy study, many key skills are trending in India. The top 5 are: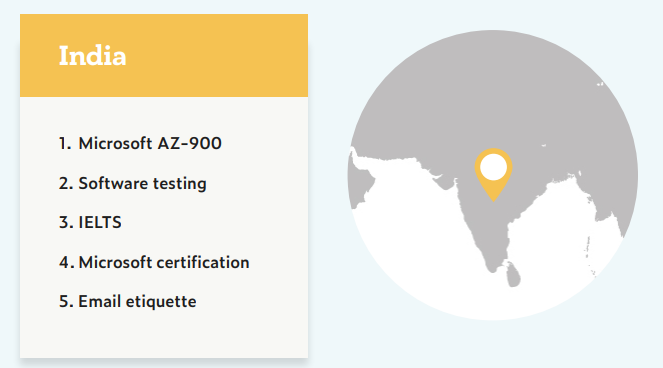 Globally, here are the top trending skills-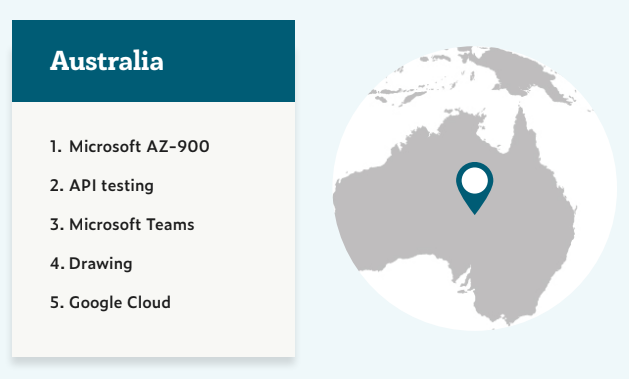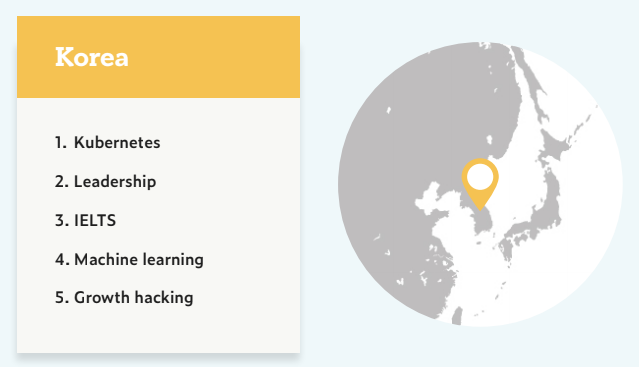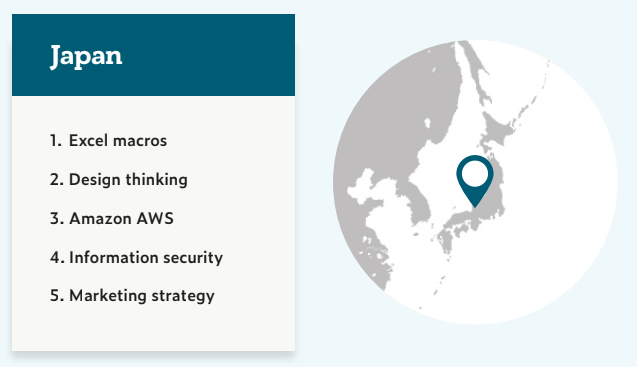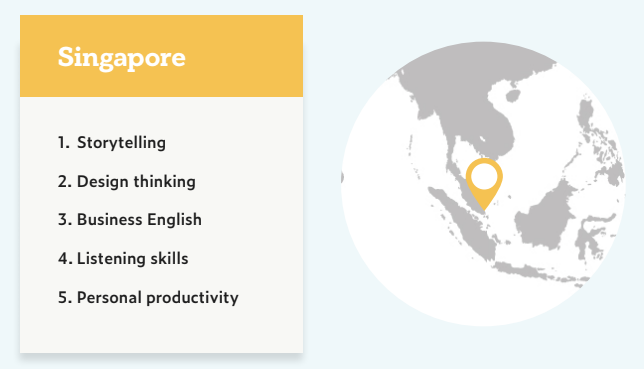 The future of work: Develop tomorrow's skill, today
If an employee wants to grow in the organization, be part of troubleshooting solutions, develop leadership portfolio then they have to upskill themselves. The organizations can suggest their workforce especially top employees to learn skills and break out of their silos and prepare for technological changes. The key mantra to follow is 'Encourage, Empathy and Educate'.