Others
Elon Musk doubles down about Twitter...on Twitter
With a string of semi-controversial commentary and suggestions over the weekend, the billionaire seems to be taking his status as a majority shareholder seriously...for now.
Having acquired a 9.2% stake in Twitter, making him the social media platform's biggest shareholder, and a seat on the company's board of directors, Elon Musk has spent the last few days aiming barbs at his latest venture on its own platform. Over the weekend, he questioned whether Twitter might be dying, suggested converting the company's San Francisco headquarters to a homeless shelter, declared that there should be no ads on the platform, and launched a public poll about removing the 'w' in the company's name.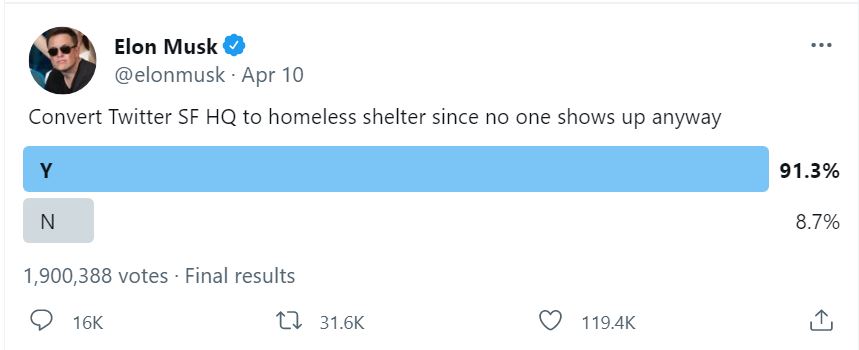 Musk tweeting criticism of Twitter is nothing new. A long-time critic of its policies, he's simultaneously vindicated the platform's existence by using it to voice those very jabs. But now that he owns the largest stake in the company, more than three times what co-founder and former CEO Jack Dorsey holds, those criticisms have real bite, and the potential to become reality.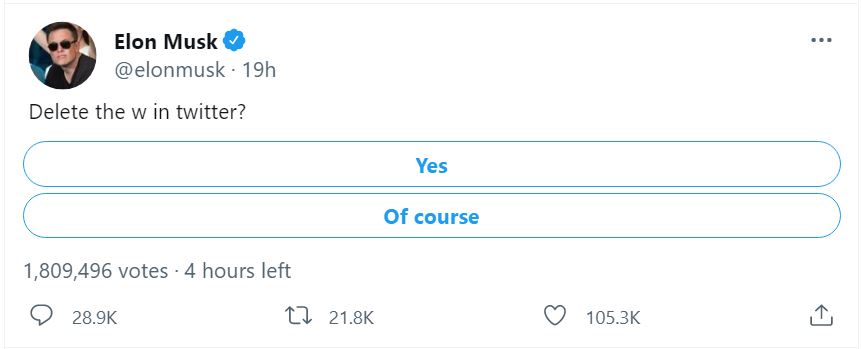 Tongue in cheek or not - with Musk, it's hard to tell - his latest series of radical suggestions seem to justify employee concerns raised last week around his ability, both as a very large shareholder and as a notable public figure in his own right, to influence company policies. Twitter executives, attempting to alleviate worries, already took the unusual step of putting Musk front and centre in an "ask-me-anything" town hall which seems likely to be the company event of the year.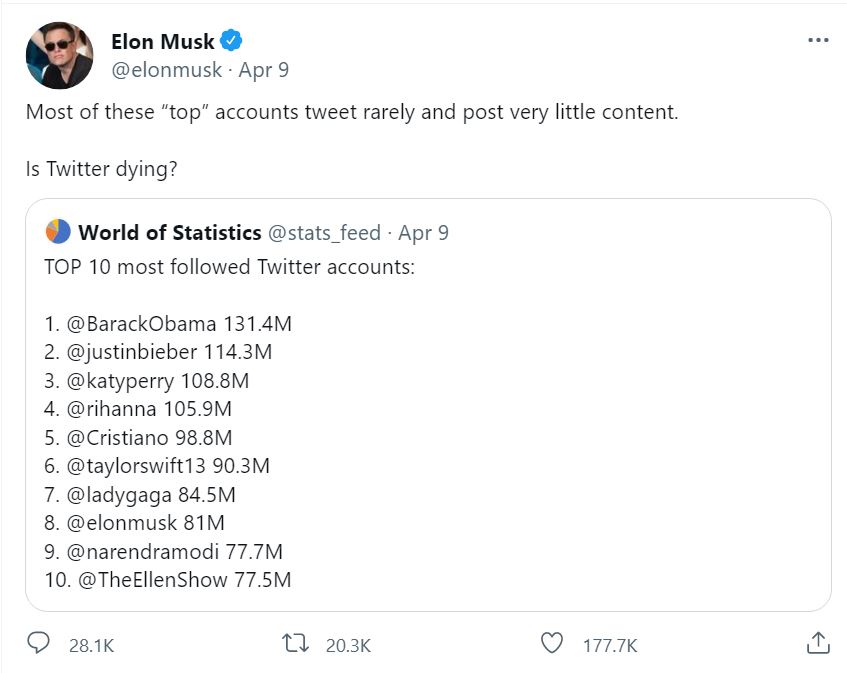 That said, there's logic, if perverse, to some of his recent tweets about Twitter. It's entirely legitimate for a major shareholder to be concerned about whether the platform's most followed accounts - which, in the social media context, are essentially the company's top "products" - are active or not. It's also reasonable to question why the company, after all these years, hasn't responded to user requests for an edit button, as he pointedly reminded users in another public poll last week.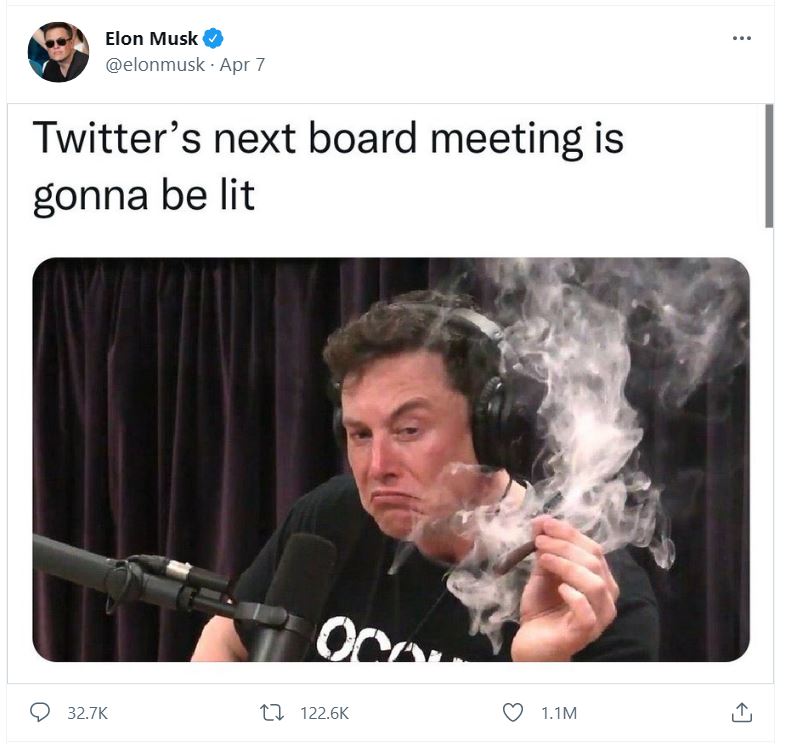 But if Musk really follows through on his promise to shake things up at board level, he might prove very difficult to gainsay, for all that Twitter has been reiterating that the board doesn't make policy decisions for the company. And if he brings enough of his clout to bear, fellow shareholders, employees, and users, just to name a few stakeholders, might see some unexpected changes happening at Twitter - or Titter, if he's actually serious about that.