A Brand Reachout Initiative
HR Technology
A sneak peek into what TechHR Singapore 2019 will offer
TechHR Singapore 2019 Read similar articles
From invigorating masterclasses to a dedicated startup zone to the future-looking 'ideas for the future' zone, TechHR Singapore has six degrees of delight to offer.
Year after year, People Matter's flagship event TechHR has broken the traditional molds and has moved beyond being just a "conference" to being an ecosystem of creativity, inspiration, knowledge, and a toolbox for leaders to design the best of tomorrow, today. The event focuses not on following the trends but anticipating the future and creating unique appearances.
And it is this very flavor, which we aim to bring to the APAC region through TechHR Singapore 2019. The first ever TechHR in Singapore to be held on 28th February 2019 at Marina Bay Sands will bring together thought leaders, HR Practitioners, HR Technology product leaders, startups and investors from the APAC region to build a vibrant community that will redefine the future of work in the region.
From invigorating masterclasses to a dedicated startup zone to the future-looking 'ideas for the future' zone, TechHR Singapore has six degrees of delight to offer to the APAC region. Here's a quick look at them.
Master Classes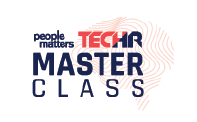 Why just listen when you can create an experience journey yourself? Tech HR Master Classes afford just the right opportunity to gain a firsthand knowledge from the experts. From a masterclass on developing an analytically savvy HR team  by Fermin Diez, Deputy CEO & Group Director, Board Member & Advisor, National Council for Social Service to a Women in Digital masterclass which will see the likes of Joanna Parke, Chief Talent Officer, ThoughtWorks; Priya Cherian, HR Head- APAC, Alibaba; Jaclyn Lee, CHRO, SUTD; Shao-Ning Leigh, Engage Rocket; Nutan Singapuri, Sr. Director HR, APAC, LinkedIn; and Grace Yip, Managing Director, Accenture, delegates will get immersed into hands-on knowledge sharing from global experts on HR technology and transformation. 
For startups, a masterclass on 'From Startup to Scale up - key things for growing HR Businesses' by Rudy Karsan, Managing partner, Karlani Capital is a unique opportunity to learn from the best in business.
Study Tour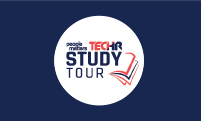 As a part of the TechHR learning experience, we are curating visits to the top companies in Singapore that are redefining people and work. The format will be an experiential session along with group roundtables to network, discuss observations and share ideas. TechHR Singapore Study Tour will be scheduled for Friday 1st March (one day after the conference). Registered delegates will get a chance to select the study tour they are interested in. Corporate giants like P&G, 3M, Google, Netflix, and even Singapore University of Technology and Design (SUTD) among others have come on board as partners for the study tour.
Unconference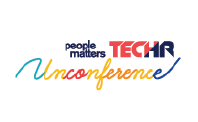 One of the most unique offerings of TechHR has been the Unconference sessions. Unconference is a place where delegates unlearn and learn in an informal and engaging manner. Unconference hosts interesting formats of content sessions like talk shows, quiz, workshops, treasure hunts, movie learning sessions, robotic displays and much more. TechHR Singapore will see a host of such Unconference sessions starting with 'Stories from the trenches: Building an HR Strategy for the Digital Age' which will see Merle Chen, Chief Talent Officer, The Lo & Behold Group Shweta Shukla, Director of Human Resources - Asia Pacific, Netflix Jason Averbook, CEO & Co-Founder, Leapgen.
Ideas for the Future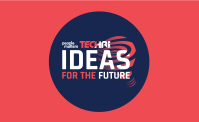 Ideas for the Future helps delegates explore the best of technology products and solutions and match them with their current HR or workplace challenges. It helps them build ideas and perspectives through games and thought-provoking engagement activities. One of the interesting sessions to look out for will be on 'Product Tech: Centralized vs. Decentralized HR Tech Architectures: Benefits & Risks' which will throw light on what helps decide what model works best for your organization and pitfalls to avoid for HR tech buyers.
Night Fest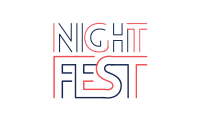 Business does not stop at the conference but is carried along to the TechHR Night Fest. Delegates head towards the Night Fest destination, where they form groups for networking, unwinding and building great conversations. After a day full of stimulating discussions and engaging sessions, we have just the right things planned for you take a look at the lighter side of the world of work, unwind, and network at the Fullerton!
Startup Program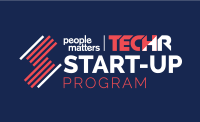 One of the key highlights of TechHR Singapore is the chance to hear about the best innovations in the HR and tech workspace from the emerging startups of the region. People Matters TechHR Start-up Program invites early-stage startups in the HR technology space to take the opportunity to interact with investors, buyers and their peers during the conference and exhibit to the decision makers in the space of HR. 
Startups get a chance to participate in the conference, showcase at the Startup Zone, meet investors and VCs like one-2-one, attend exclusive masterclasses and get exclusive product coverage on People Matters. They will also get to attend exclusive sessions such as 'Raising capital for HR Tech product' spearheaded by Rosaline, CXA Group; Edith Yeung, Partner, 500 Startups; and Shao-Ning Leigh, Engage Rocket.
How to experience this delight?
From now until the end of November, click here to register and avail an early bird discount.