HR Technology
Masterclass: HaRmony v1.0 - HR Digital Transformation
Keppel has embarked on a journey to become more strategic and technologically stable. They are now focussing more on real time data and analytics which will help plan out better action pointers in order to provide a valuable experience across departments.
Keppel People Services is a leading people solutions provider and a HR centre of excellence. Committed from design-to delivery of strategic HR programmes and services across the Keppel Group.
Keppel's HR digital Journey
Different departments of Keppel have different HR policies. To start off with the digital journey, it is very important to get the HR policies and process harmonisation in place. One business unit might have one job grid, another unit might have another job grid. With different job grids, come unique requirements. Harmonisation as a process can be challenging at times but it is really important to set it right before embarking on your digital journey.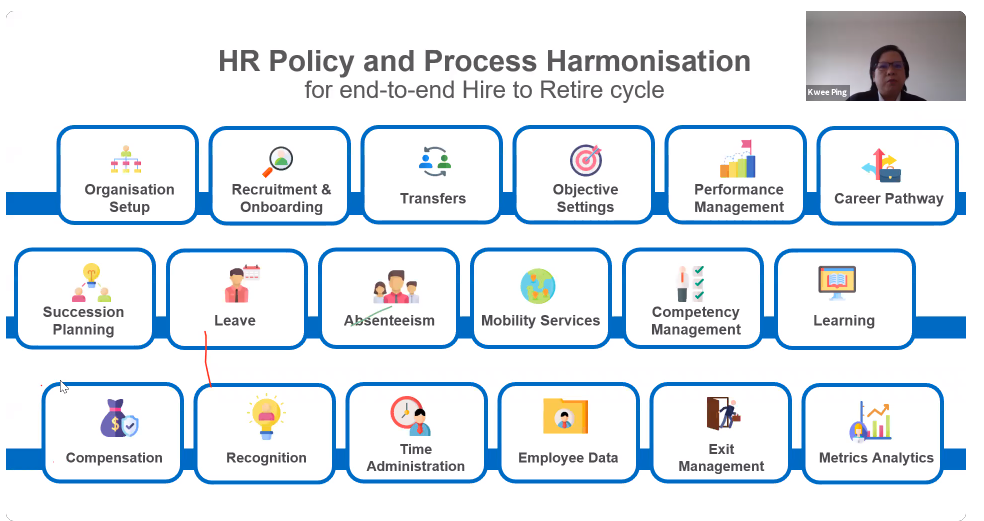 Speaking about the journey at TechHR Singapore, Poon Kwee Ping, General Manager- Human Resources, Keppel Corporation Ltd stated, "For Keppel, eventually what we did was that for the executive grids and above we tried to maximize harmonizations and for non executive grids, some of the members are part of the Union, hence the process is bit longer and takes time for approvals to come to a final conversation. For this we took a pragmatic approach."
Past HR Landscape
For different business systems, Keppel has undertaken different HR Systems which cater to various needs of the organization, unit wise. Keppel aims to move from a transactional HR role to a more strategic HR role.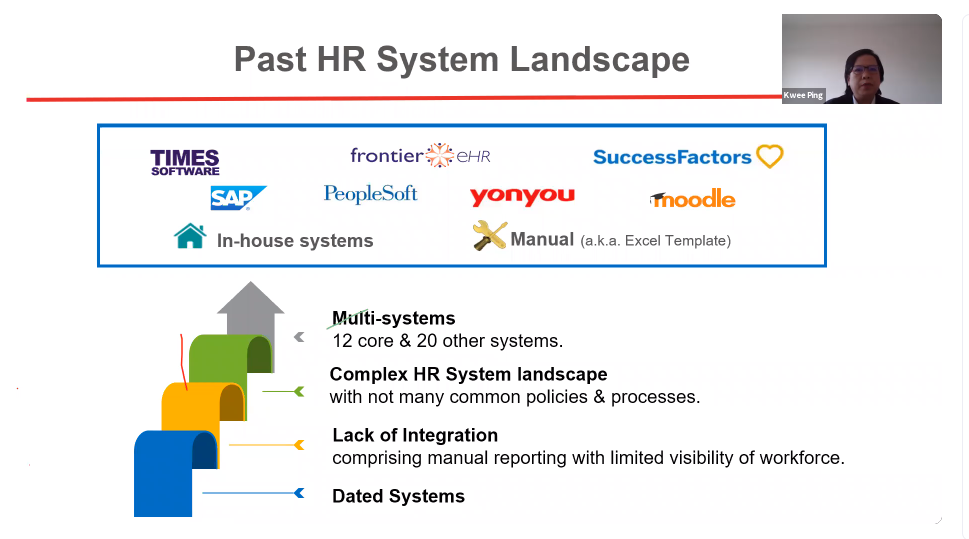 Keppel has embarked on a journey to become more strategic and technologically stable. They are now focussing more on real time data and analytics which will help plan out better action pointers in order to provide a valuable experience across departments. Since in this pandemic world is supremely dependent on Tech, Keppel envisions to give their employees a better UX.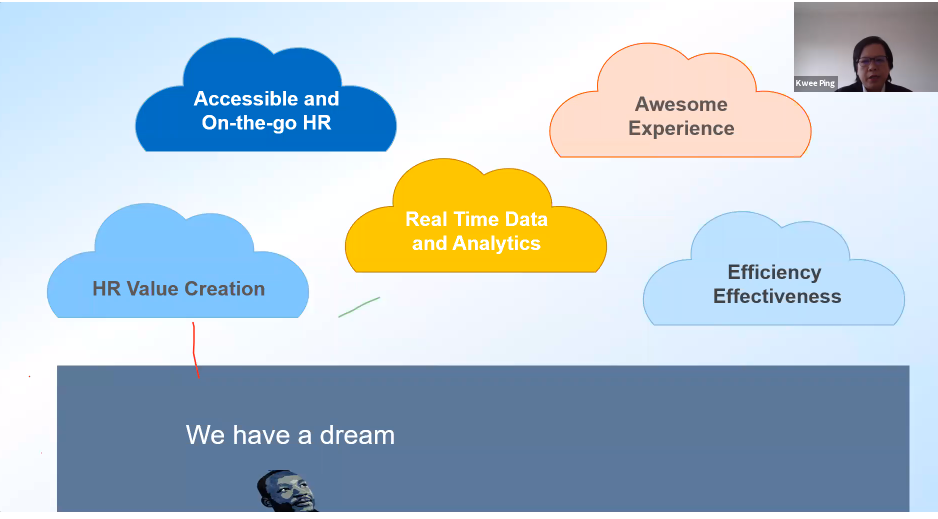 Workday as a system is widely used to keep up with the above visions. They have successfully completed the implementation for their Singapore office and are planning to complete the rest of the world in a couple of months time.
Learning Insights from last 4 years
With not just quantitative but also qualitative approach, Keppel focuses on optimizing their systems and headcount in order to plan out better advancements through automation, real time data analytics and keeping themselves updated with various technology upgradations.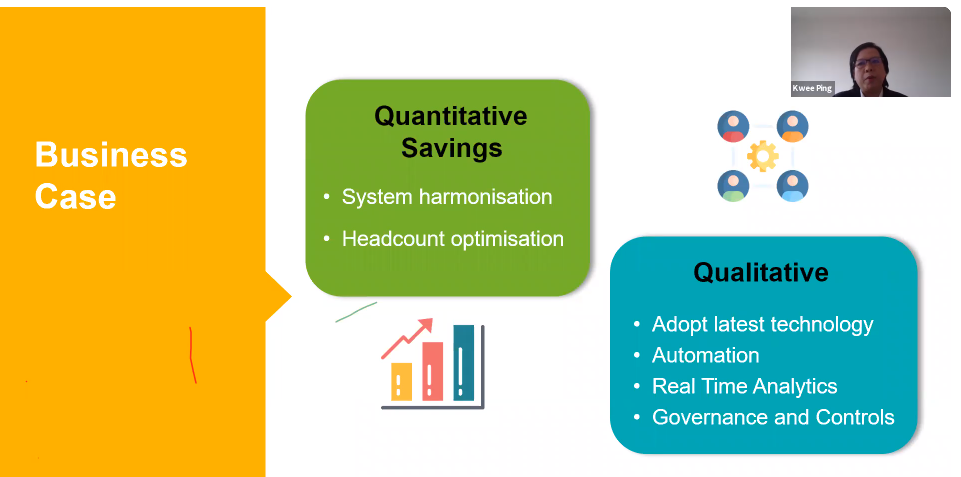 In order to have a fool-proof result, Keppel found out that having both the Top down approach as well as bottom up approach works. It becomes really important to not just setting a direction but also how valuable partnerships are.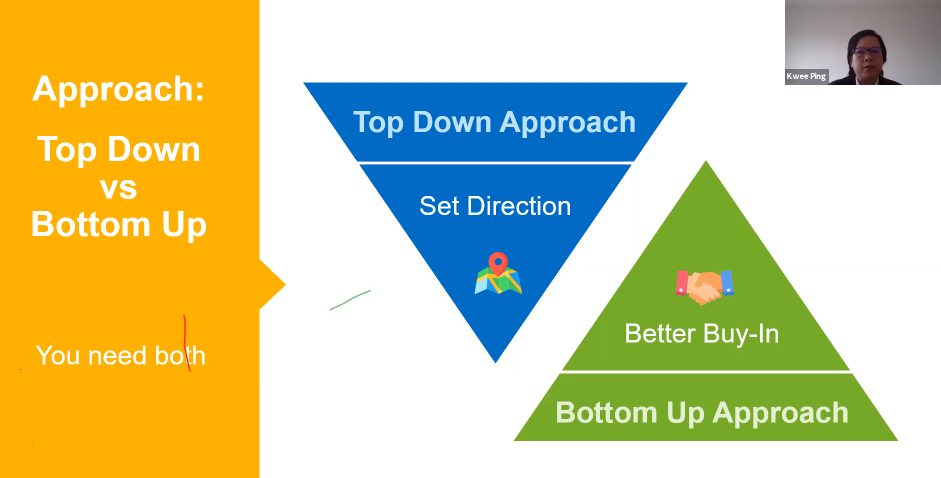 Taking an approach of either a Big Bang or Short Sprints, basically depends how you would take your business forward. The Big Bang approach takes comparatively short time but involves higher risks. Changing all the existing HR business models in one go will obviously take a shorter amount of time but with this in between checks are absent which might be little risky. It becomes labour-intensive for the HR folks as it involves things to be done in a shorter time span. This type of approach is best suited for small changes but better results.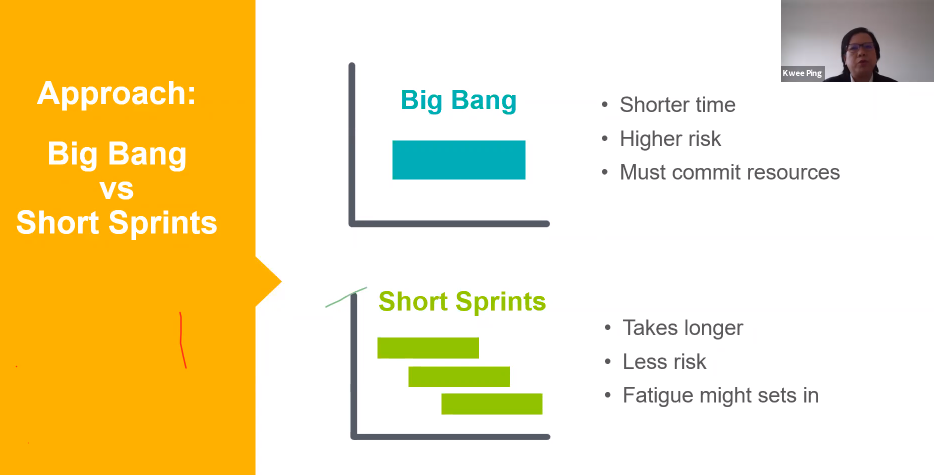 As far as the Short Sprints approach is concerned, if there are a lot of changes in systems/modules, this approach is better suited as it involves less risk. The general approach is a phase wise approach which might be a little slow. It is better to have the end in mind clear and the scale of change in place to better opt for the best suited approach. Keppel has a mixed approach depending upon the type the result they would want to achieve. 
Future of work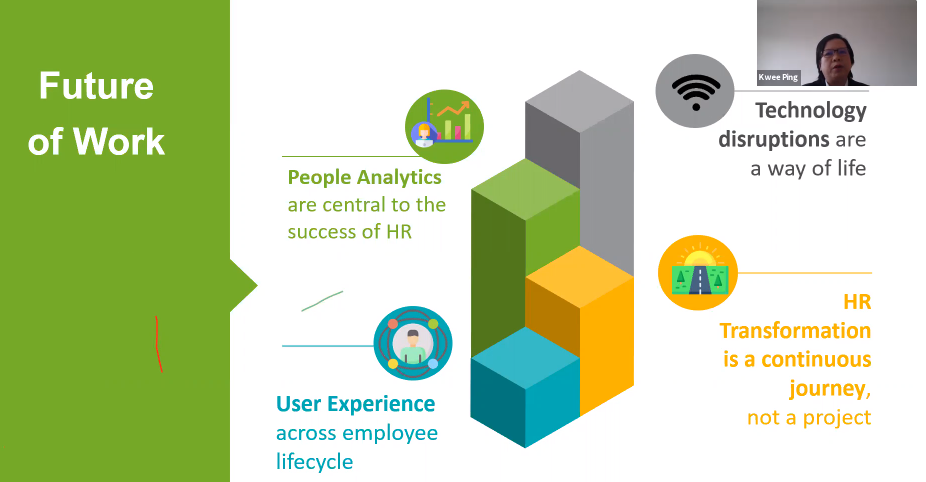 The 'Future of Work' at Keppel is an amalgamation of how best they have kept People Analytics at the center of their HR success. With the best use of technology, Keppel has always ensured that they provide the best user experience to all their employees. For Keppel, HR transformation is not a project or a tick-in-the box, it is more about a journey on which they have now embarked and aims to make Keppel, a more contemporary and digitally strong organization.
COVID-19: The real 'transformation leader'
With COVID-19 messing up the entire ecosystem of work, Keppel had successfully adopted the remote way of working. They had even conducted various workshops, which were earlier planned physically in order to keep up with the changes the world has brought in.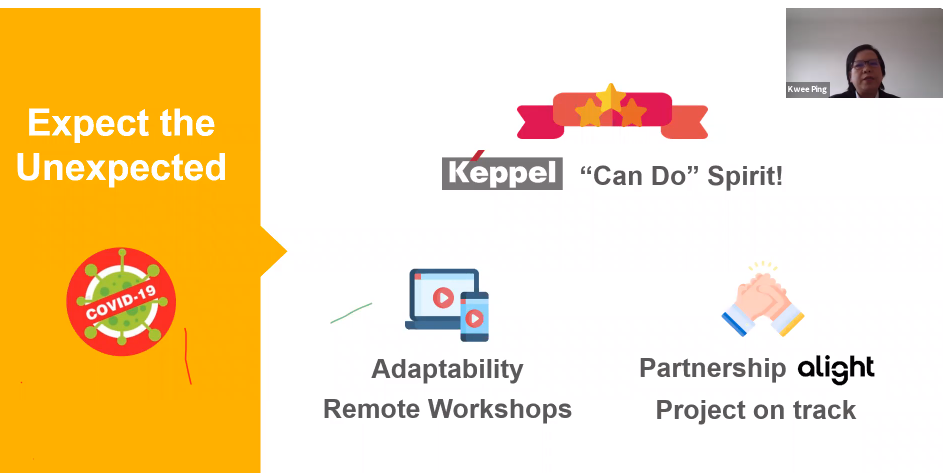 In this journey, Alight Solutions have been their greatest support and partner in crime to help Keppel strategize and conduct several workshops to keep them apprised with the developments and continue to be one powerful partner on track for their current project. 
Conclusion
They say "Change is the only constant" and this phrase has been a real indicator of powerful planning and succession for not just Keppel but for the entire world of work. It might be really difficult for most of us, especially the ones who have a very traditional approach and business ethos.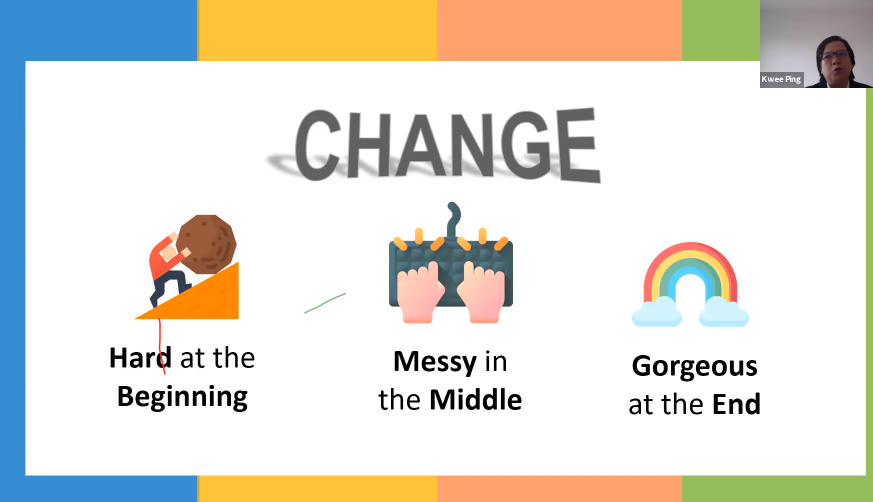 The future of work which we all had imagined is now happening. It might have been really hard and messy but in the end what we see is a glorified version of each one of us and our businesses.