HR Technology
Funding & acquisitions in the HR tech and work space: July-Sep 2020
How did the HR tech and worktech space fare in terms of fund raisings and investments in the second quarter of this very difficult year? Take a look.
The second quarter of the year saw funding in HR tech and Worktech reviving from the dull first quarter it had in India. Globally also, there was significant activity in this space with many enterprise management, sourcing and hiring and especially skilling platforms getting funded. In India, for instance, online learning platform Springboard raised $31 Mn in funding while globally, Lattice, a platform that helps track, reward, and set goal achievement in the workplace, closed a round of $45 million in July. In this very quarter, leading RPA company UiPath also announced that it has raised $225Mn in Series E investment.
Here's a quick look at the significant fundraisings and acquisitions in the HR tech space and workspace in the second quarter of this year.
Fundraisings/ Investments from July-Sep 2020
Plum: Plum, a Bengaluru based group health insurance startup, providing modern health benefits to corporates, has raised INR 7 Crores in seed funding in July. The round was led by Incubate Fund with participation from Gemba Capital and Tracxn Labs along with angel investors including Abhijit Gupta and Ram Sahasranam of Praxify Health, Sudheendra Chilappagari of Belong.co, Nitin Jayakrishnan of Pando and Alvin Tse of Xiaomi. 
Infeedo: inFeedo, an employee engagement HR analytics platform has raised $700,000 financing from Y Combinator, a Silicon Valley-based startup incubator, in August. Angel investors such as Innov8 founder Dr. Ritesh Malik, Lenskart Cofounder Peyush Bansal, former Facebook Director Anand Chandrashekharan, Cisco's Vinod Muthukrishnan, Inventus Law founder Anil Advani, and Kwench founder Sunder Nookala also participated in the funding round along with 100x Entrepreneur Fund that led an oversubscribed syndicate via LetsVenture.
Springboard: Springboard, a mentor-guided online learning platform that prepares people for in-demand careers, announced today it has raised $31 million in Series B funding, bringing its total capital raised to more than $50 million. This round was led by new investor Telstra Ventures, with participation from Vulcan Capital and SJF Ventures, and returning investors Costanoa Ventures, Pearson Ventures, Reach Capital, International Finance Corporation (IFC), 500 Startups, Blue Fog Capital, and Learn Capital. The latest round of capital will enable Springboard to double down on student employability in response to the current job market in India and globally, by creating new hiring-focused products and strengthening employer partnerships to help graduates land their dream careers. 
Able Jobs: Bangalore-based hiring platform Able Jobs raised $1.8 Mn in seed funding in August. The round was led by SAIF Partners, with participation from Y Combinator, Neeraj Arora, Titan Capital and Firstcheque.  Started in 2019, Able Jobs strives to help companies hire entry level talent in the fields of sales, support and marketing, while also offering skill development and online training courses for these young job seekers. The HR Tech startup aims to utilize the funding for acceleration of its product growth and expanding its team. Additionally, it also aims to build state-of-the-art training products for organizations to hire talent reliably, and parallelly expanding into industries like FMCG, BFSI, etc. 
Zimyo: HR Tech startup Zimyo has raised 1.5 Mn in its seed funding round led by BEENEXT. Yatra Angel Network and Angel List also participated in the funding round. Angel Investors Abhishant Pant, Founder at The FinTech Meetup, and Navin Surya, Chairman at FinTech Convergence Council also participated in the funding round. Zimyo was also a participant in the People Matters TechHR Startup Program in 2018.
Unacademy: Edtech platform Unacademy entered into a unicorn club as the company raised a $150 Mn round by Japan's SoftBank, tripling its valuation to $1.45 Bn in less than six months. Apart from SoftBank, which invested from its Vision Fund 2, existing investors General Atlantic, Sequoia Capital, Nexus Venture Partners, Facebook, and Blume Ventures also participated in the round.
Sunstone Eduversity: Sunstone Eduversity (owned by Sunstone Education Tech. Pvt. Ltd.) an ed-tech startup offering higher education programs with pay after placement, raised INR 24 Cr in Series A funding. The funding was led by Saama Capital, with participation from Ashish Gupta, MD – Helion Advisors, Pankaj Bansal, Co-Founder & CEO- PeopleStrong. Existing investors, Prime Venture Partners, Rajul Garg, and Purvi Capital also participated in the round. The company will use the fresh capital to invest in its technology platform, hiring, and curriculum. 
Global Fundraisings/ Investments from July-Sep 2020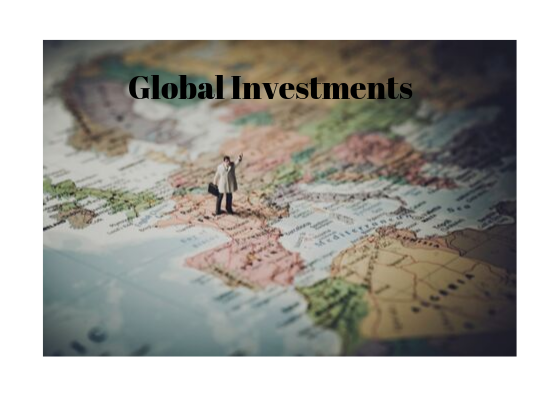 Qualee Technology: Singapore-based Qualee Technology, which offers customizable employee on-boarding and engagement solutions for companies, raised US$1 Mn in funding from Tandem Technology Partners in July. Qualee shares that it will use the capital to enhance its product, recruiting, consulting, marketing, and support.
Teal: Teal, a platform that looks to help people land jobs that they love, closed a $5 Mn seed round in July. The funding was led by Flybridge Capital, with participation from Lerer Hippeau, Corigin Ventures, Aleph, Oceans Ventures, High Output, AVG Basecamp, and Kairos Angels. Teal launched in November of 2019 with a system that did all of the heavy lifting for people seeking jobs, including resume consultations, searching listings and sending application information to the right people. Essentially, Teal handled everything but the interview. Since launch, the company has made a slight pivot to a product that's more scalable, called Career Assist.
Tempo: UK-based recruitment platform Tempo announced they have received €5.5Mn (US$6.2Mn) in funding in a round led by The Adecco Group in July. Tempo is an end-to-end recruitment solution that works by streamlining the recruitment process, using machine learning and video interviews to both screen and match employers with job-seekers. Through this, Tempo is able to reduce recruitment process costs by approximately 65% and bring the hiring timeline down from weeks or months to just days. Tempo has offices in London and Manchester and is looking to use the financing to expand their headcount, boost technological prowess and increase operations.
UiPath: Leading RPA company UiPath announced they have raised $225Mn in Series E investment, as their valuation surges to $10.2Bn in July. With their ARR currently sitting at over $400Mn (rising from $100Mn in the last 24 months), UiPath is currently one of the most rapidly-expanding enterprise software firms out there.
Lattice: Lattice, a platform that helps track, reward and set goal achievement in the workplace, closed a round of $45 million in July. This Series D funding is being led by Tiger Global with participation from Frontline Ventures, Founders Fund, Khosla Ventures, Thrive Capital Partners, Fuel Capital, and Y Combinator. It values the company at around $400 million.
SocialChorus: Sumeru Equity Partners invested USD100 Mn investment in SocialChorus, a workforce communications SaaS company in July, along with existing investors. Investors Kohlberg Ventures and Arrowroot Capital will continue as backers in the company, alongside the founders and management. The fresh capital will be used to expand its product innovation, customer success, and go-to-market strategies. As part of the deal, the majority shareholder SEP will add principals John Brennan, George Kadifa, and Mark Haller to SocialChorus' board of directors.
Eden Health: National medical practice Eden Health announced that it has raised $25 million in Series B funding, led by Flare Capital Partners with participation from principals from Stone Point Capital, a private equity firm that focuses on the financial services industry including the HR benefits, insurance, and real estate sectors.
Sift: Sift, the modern people directory has announced the successful completion of a $3 Mn Series A round of financing. The investment is led by Detroit-based Rock Holdings and will be used to expand Sift's sales and marketing teams as they respond to rising demand from a marketplace hungry for digital workplace solutions in the wake of COVID-19.
WeWork China: WeWork, the flexible space provider, announced a $200 Mn follow-on investment in WeWork China led by Trustbridge Partners in September.  This latest investment will enable WeWork China to continue supporting the diverse and growing ecosystem of entrepreneurs, medium-sized businesses, and enterprise companies across the region. 
HealthMetrics: Malaysia-based healthcare benefits management platform HealthMetrics has announced securing US$5 Mn (RM20 Mn) in Series A funding. The round was led by Japan-based investment group ACA Investments, which has healthcare as one of its focus investment areas. HealthMetrics will use the funding to expand its regional footprint across Southeast Asia and introduce more healthcare models such as telemedicine, digital wellness, and preventive programs.
Global Acquisitions from July-Sep 2020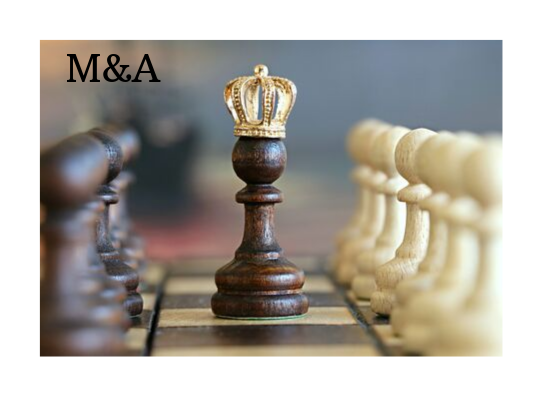 Claremont EAP: Integrated Behavioral Health(IBH), which manages behavioral health and provides integrated employee assistance programs and services completed its acquisition of Claremont EAP, based in Alameda, CA in August. With this acquisition, it looks to provide its customers EAP services that Claremont provides across the state as well as the availability of an enriched EAP benefit that is available through Claremont as a Knox-Keene Licensed plan. 
Actimo: Kahoot!, the global learning platform company, announced the acquisition of Actimo, an employee engagement platform that empowers organizations to more efficiently build corporate culture with better communication, training, and interaction with the workforce in September. Completion of the transaction is subject to customary conditions and the transaction is expected to be completed in October 2020.