HR Technology
Funding & acquisitions in global HR tech and work space: Apr- June 2021
How did the global HR tech and workbench space fare in terms of fund raisings and investments in the first quarter of the second year of the pandemic? Take a look.
The first quarter of the second year of the pandemic saw funding in HR tech and Worktech continue an upward trend globally. Notable among these were upskilling platform Degreed raising US$153 Mn in a Series D funding round, internal communications platform Staffbase raising 122 million euros while workforce management platform Workrise raising a $300 Mn Series E round. the AI-powered talent experience platform, Phenom announced a $100 Mn Series D round.
Meanwhile, in acquisitions, technology workforce development company Pluralsight announced that it has entered into a definitive agreement to acquire A Cloud Guru (ACG), a cloud skills development platform while US-based job marketplace-cum-social platform Jobcase announced its acquisition of job matching platform Upward.net.
Here's a quick look at the significant fundraisings and acquisitions in the HR tech space and workspace globally in the first quarter of this year.
Global Fundraisings/ Investments from Apr-June 2021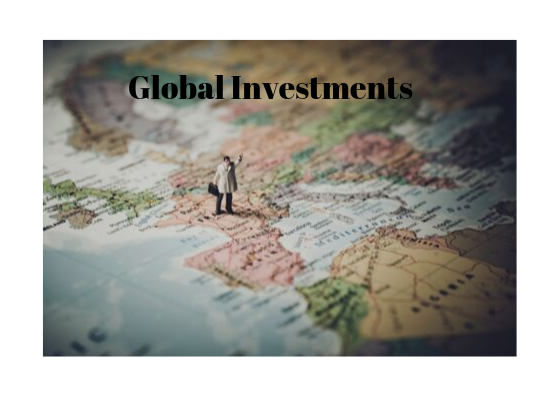 Staffbase: Internal communications platform Staffbase raised 122 million euros (US$145 million) in a Series D growth round led by global growth equity firm General Atlantic and with contributions from existing investors Insight Partners and e.ventures. The fresh funding will be used to further drive its growth in the North American market, according to co-founder and CEO Dr. Martin Böhringer. 
interviewIA: Interview workflow management startup interviewIA that manages all aspects of the job interview workflow to enable the coexistence of equitable and efficient hiring — raised $2 Million in its seed round to fund strategic hires and product development as well as growth initiatives in May. This Series Seed round was led by The Colorado Impact Fund, with participation from FirstMile Ventures, Rockies Venture Club, Outbound Capital, Dasein Capital, Stout Street Capital, and Service Provider Capital. 
Glints: Glints, the Singapore-based career platform raised $22.5 million in Series C funding led by Japanese human resources management firm PERSOL Holdings. The new capital will be used on Glints' expansion in Singapore, Indonesia, Vietnam and Taiwan and hiring for its product and engineering teams.
Phenom: Phenom, the AI-powered talent experience platform, announced a $100 million Series D round. B Capital Group led the round, which also had participation from Dragoneer Investment Group, OMERS Growth Equity, and GoldenArc Capital. With the new funding, Phenom continues to innovate its Talent Experience Management (TXM) platform.
Degreed: Upskilling platform Degreed announced in April that it has raised US$153 Mn in a Series D funding round co-led by Sapphire Ventures and Riverwood Capital, almost doubling its total known capital raised—it is estimated to have drawn approximately US$335 Mn in investments to date. The funds will be used to "accelerate product development, enhance data infrastructure, fuel global expansion, and pursue strategic acquisitions." Some of the areas it plans to improve are reporting, analytics, security, and integration with other platforms or functions.
Jobilla: Finnish talent acquisition startup Jobilla announced the successful closure of a €2.16M funding round led by tech investor Trind VC of which €700,000 was raised as loans and governmental grants. Jobilla aims to disrupt recruiting by leveraging the latest marketing practices and modern recruitment tools to connect companies with top talents not actively looking for new opportunities. This latest investment round will fuel further expansion in Germany, Austria, and the Netherlands, while also scaling up the company's operations in the US. The capital will also further develop its AI-powered candidate filtering to the platform's capabilities for more time and money savings. The company aims to disrupt the €450B traditional recruitment market with its simpler, more targeted recruitment software.
RecruitLab: Estonia-based recruitment software startup RecruitLab raised €300K in the month of April. The team are supported by Pipedrive founders Urmas Purde and Timo Rein, Pipedrive's first investor Peep Vain, and top European angel investors from the investment fund Superangel. Founded in 2020, RecruitLab is a recruiter-centric marketing and applicant tracking software. Its clear user interface, and integrations with recruitment channels (like job boards or social media) give recruiters complete control over their recruitment projects. With this round of funding, RecruitLab will expand to new markets and hire new employees.
Fitbots: The Workplace Accelerator powered by Veremark, the global pre-employment screening platform, announced its first investment in Fitbots OKRs' platform, a Singapore headquartered startup, to enable companies to work and assign accountability towards their strategic goals. The investment amount was not disclosed. It will be used further to bring OKRs to more customers and strengthen the OKR community
HR Path: HR Path, a member of French Tech, has announced a €113 million financing from banks, to accelerate its growth and become the global reference in terms of human resources. HR Path offers a support service for the HR performance of companies. These services cover HR transformation consulting, implementation of software solutions and payroll outsourcing (BPO). This new round of financing was made possible by the following banks: Société Générale, BNP, Crédit Agricole, Banque Palatine, LCI and Caisse d'Epargne. The total amount is €113 million. HR Path plans to expand its value proposition in all countries where the group is already present, with priority given to the United States, United Kingdom, Germany, and Spain.
impress.ai: impress.ai, a Singapore-based enterprise recruitment solution platform, successfully raised S$4 million (US$3.02 million) in a Pre-Series A funding round led by Summit 29K and with the participation of SEEDS Capital, the investment arm of Enterprise Singapore. According to the announcement released today, the funds will be used to drive expansion into new markets such as Hong Kong, Taiwan, and Australia, accelerate product development, increase marketing outreach, and attract more expert talent to join the team.
Panther Global: Panther Global raised $2.5M in seed funding to expand, hire more internal talent, and continue to provide hiring and payroll support for businesses. Investors in the round include Tribe Capital, Eric Ries, and Carta Ventures. Panther is also excited to share it will now be featured in Amazon Web Services (AWS)'s Activate Console as a resource for member companies to manage hiring and payroll for international employees. 
Workrise: Workforce management platform Workrise raised a $300 million Series E round led by Baillie Gifford, with new investor Franklin Templeton joining existing investors including Founders Fund, Bedrock Capital, Andreessen Horowitz, Moore Strategic Ventures, 137 Ventures, and Brookfield Growth Partners. Workrise connects skilled laborers with infrastructure and energy companies looking to staff and manage projects efficiently. The company will use the latest investment to continue to expand into new markets served by its platform.
Jumpstart: Diversity recruitment platform Jumpstart announced that it is rebranding as Canvas and has raised US$20 million in a funding round led by Lachy Groom and Sequoia Capital with participation from Four Rivers Capital. According to the company, the new funding will go towards expanding the platform into other industries and verticals beyond technology and addressing the recruiting process for later stages of people's careers. Canvas also plans to hire for around 30 more positions by the end of 2021.
Filtered.ai: Boston-based Filtered.ai has raised a $7 million round to accelerate its engineering and developer-focused hiring service. The startup was born back in 2016. Filtered helps businesses overcome tech hiring challenges and assess candidates' true fit for the job, team, and company through capabilities-based hiring.  
Pyn: Aussie HR tech startup Pyn has raised $10.4 million in funding, led by ultra high-profile Silicon Valley VC firm Andreessen Horowitz, which is making its first investment in Australia. Atlassian co-founder and Co-chief Scott Farquhar also participated in the raise, along with BambooHR co-founder Ryan Sanders. In the same way platforms like Facebook make recommendations based on what they know about a user's age, demographic and life stage, Pyn allows businesses to use what they know about employees to communicate more effectively.
Hive HR: UK-based employee voice platform Hive HR has raised £500,000 (US$700,000) in a growth round led by Maven Capital Partners and with the participation of the government-backed Future Fund. This is its second funding round in less than a year—the company raised £1.75 million (US$2.48 million) in November 2020, with that round also led by Maven. The funding will be used to drive outbound sales and the growth of the company's digital presence. According to the company, the new investment follows six months of consistent growth.
Stoke: Stoke, a pioneer in the freelance management system space has raised a $15.5 Mn Series A funding round. This was led by Battery Ventures, with participation from all previous investors and angels including TLV Partners, Dynamic and Loop, and a handful of visionary customers who have experienced its business impact first-hand. The investment allows Stoke to drive expansion and meet the rapidly growing demand from U.S. companies seeking to work more effectively in the changing workforce which includes both freelancers and full-time employees.
Wagely: Jakarta-based financial wellness platform wagely raised US$5.6 million in a strategic investment round led by Integra Partners (formerly known as Dymon Asia Ventures) with participation from ADB Ventures (the Asian Development Bank's venture arm), PT Triputra Investindo Arya (one of Indonesia's largest privately held groups), Global Founders Capital, Trihill Capital, 1982 Ventures, Willy Suwandi Dharma (former President Director of PT Asuransi Adira Dinamika), and others. Wagely was founded in 2020 by former Grab and Tokopedia executives Tobias Fischer, now its CEO, and Sasanadi Ruka, now its CTO, with the objective of letting lower and middle-income workers access their earned but as-yet-unpaid wages immediately, without having to wait for a fixed payday.
ChartHop: ChartHop, the people analytics startup, raised $35 million in Series B financing led by Andreessen Horowitz (a16z) and joined by Elad Gil and previous investors Cowboy Ventures and SemperVirens. ChartHop's approach to people analytics allows companies to aggregate and visualize their HR data, providing alignment, clarity, and context across all levels of an organization.  
Clair: Clair, a social impact, embedded fintech startup transforming how America's hourly workers get paid, announced the close of a $15 Mn Series A funding round led by Thrive Capital, a firm that has been a part of building and investing in many of the top technology companies of the last decade. Clair enables HR tech and gig companies to give hourly workers free instant cash advances on their earnings.
Sense: The San Francisco-based AI-driven talent management startup 'Sense' raised a $16 Mn Series C round and also expanded its global footprint by doubling down on India operations.  This time the firm has been backed by India-based business-to-business (B2B) Avataar Ventures and once again its existing investors Accel & Google Ventures. 
Pequity: Intelligent compensation platform Pequity raised US$19 MN in a Series A funding round led by Norwest Venture Partners with participation from First Round Capital, Designer Fund, and Scribble Ventures, as well as angel investors. According to CEO Knopp, the funding will be used to develop and scale the platform and to grow the team. Pequity plans to double its workforce of 20 by the end of 2021, and the new funding has already been used to hire a new head of engineering.
Oyster: Remote hiring management platform Oyster raised US$70 million in a Series B round led by Stripes with the participation of existing investors Emergence Capital and The Slack Fund, as well as new investor Avid Ventures. The fresh funding will go towards developing its product and expanding into more countries.
Global Acquisitions from Apr-June 2021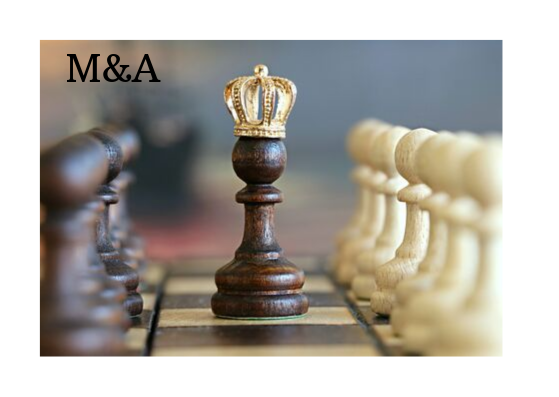 Jobcase: US-based job marketplace-cum-social platform Jobcase announced its acquisition of job matching platform Upward.net in its first major deal, aimed primarily at adding Upward's network to Jobcase's. While the company has not disclosed the size of the deal, Jobcase currently has around 110 million registered members and nearly 20 million monthly active unique users and estimates that combining its network with Upward's will increase its digital footprint by approximately 30 percent.
Whitaker-Taylor: HR Path announced the acquisition of Whitaker-Taylor, an HR technology consulting firm with expertise in SAP SuccessFactors and SAP HR. Founded in 2007, they find strength in their team members and global customer base with a strong presence in the US and in Europe.
A Cloud Guru: Pluralsight, the technology workforce development company, announced that it has entered into a definitive agreement to acquire A Cloud Guru (ACG), a cloud skills development platform. The acquisition is expected to close later this year, subject to customary closing conditions, and follows Vista Equity Partners' recent acquisition of Pluralsight.
Cassiopeia: Hibob announces its acquisition of Cassiopeia, a startup that developed AI-based workplace relationship analytics technology to help teams improve communication, collaboration, and work-life balance through advanced communication pattern analysis.  As Hibob continues expanding its US presence, the acquisition and integration of Cassiopeia's technology into the bob platform is part of Hibob's initiative to provide tools and solutions for companies to support various work modules and ensure a supportive employee experience for the modern workplace. 
Emsi: Burning Glass Technologies has announced its merger with Emsi to create a leading labor market analytics firm. As part of the transaction, Burning Glass' largest investor, KKR, is making a follow-on investment in the combined company, and Strada Education Network, Emsi's current owner, will be exiting its investment. The financial terms of the transaction were not disclosed. The combination of Burning Glass and Emsi will bring together two premier complementary sources of labor market data to provide insight into the changing workforce for clients including corporations, government agencies, and higher education institutions.