HR Technology
Funding & acquisitions in the HR tech and work space: Apr-June 2020
How did the HR tech space fare in terms of fund raisings in the first quarter of this very difficult year? Take a look.
The first quarter of the year saw funding in HR tech and Worktech taking a hit in India. However, globally there was significant activity in this space with many enterprise management, sourcing and hiring, and especially skilling platforms getting funded.
In particular, two deals stand out- GO1.com, an enterprise-learning platform, focused specifically on professional training courses (both those to enhance a worker's skills as well as those needed for company compliance training) raised over $40 Mn in May while Upskilling platform, Degreed, announced $32 Mn in new funding in direct response to overwhelming demand for better skill insights, talent mobility, and user-focused learning experience in the month of June.
Here's a quick look at the significant fundraisings and acquisitions in the HR tech space and workspace in the first quarter of this year.
Fundraisings/ Investments from Apr-June 2020
Byte Prophecy: Accenture acquired Byte Prophecy, an automated insights and big data analytics company based in Ahmedabad, India, to meet the growing demand for enterprise-scale AI and digital analytics solutions across the region in May. The acquisition will add nearly 50 data science and data engineering experts, with a particular focus on insight automation, to Accenture Applied Intelligence. The move will deepen existing consulting and technology capabilities that help clients in areas such as data foundations and advanced analytics.
Global Fundraisings/ Investments from Apr-June 2020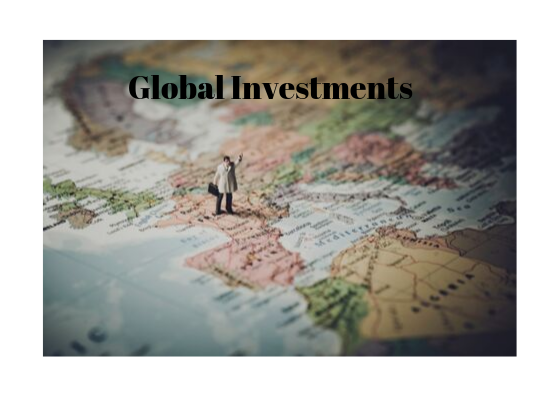 Talkpush: Talkpush, one of the participants of People Matters TechHR Startup Program 2019, raised capital from venture capital studio Latin Leap in April. The Hong Kong-based HR tech startup's vision is to empower candidates by getting their voices heard; and delight recruiters with software that lets them talk directly with the right talent. 
Tigerhall: Headquartered in Singapore, success enablement platform, Tigerhall raised US$2 Mn funding in April led by Sequoia Capital India's rapid scale-up program Surge. Other investors in this round include the XA Network (formerly known as Xoogler Angels), Taurus Ventures, and angel investors.
VNDLY: VNDLY, a cloud-based workforce management systems provider, announced its most recent round of Series B-1 funding of  $8.5 Mn led by Madrona Venture Group in April. Founded in 2017, VNDLY is recognized by industry experts as a top-ranking technology provider in the vendor management systems category (VMS). 
Workstream: Workstream, a hiring platform and mobile app that streamlines the sourcing and onboarding of hourly workers has announced the closing of a $10M Series A funding round. The round was led by Keith Rabois of Founders Fund, who will be joining Workstream's Board of Directors.  Workstream is used by almost 5,000 hiring managers in the US and helps hire front-line workers: caregivers, nurses, delivery drivers, take-out restaurant staff, gas station attendants, etc. 
Topia: Global talent mobility platform Topia this week announced that it has raised US$15 Mn in Series D funding from enterprise technology-focused venture capital firms NewView Capital, Notion Capital, and Workday Ventures. This brings the total amount it has raised since its founding to US$100 Mn.
Tempfly: Tempfly, an enterprise document creation and automation company, has announced the close of a $25 Mn Series C funding round led by global venture capital and private equity firm Insight Partners to accelerate its international growth. With Insight Partners at the helm, the additional funding involved participation from Dawn Capital, Seed Capital and Damgaard Company, bringing the total external capital raised to almost $70 Mn.
Yellow Messenger: Conversational artificial intelligence (AI) platform Yellow Messenger raised $20 Mn in a Series B funding round from the Menlo Park, California headquartered Lightspeed Venture Partners in April. The investment has been made by Lightspeed India Partners and Lightspeed Venture Partners. The platform acts as a single source of intelligence for customers and employees across multiple communication channels such as Microsoft Teams, Slack, WhatsApp, telephony, and can be integrated with the existing System of Record and System of Engagement at the enterprise level. It helps automate and orchestrate workflows for customer and employee engagement with minimal human intervention.
GO1.com: GO1.com, an enterprise-learning platform, focused specifically on professional training courses (both those to enhance a worker's skills as well as those needed for company compliance training) raised over $40 million in a Series C funding in the month of May. The funding round was led by Madrona Venture Group and SEEK with participation from new investors, Salesforce Ventures, and existing investors, M12 – Microsoft's venture fund and Our Innovation Fund.
Freecacy: A subsidiary of Japanese recruitment firm Persol, Persol Asia Pacific Pte. Ltd. backed up HR technology startup Freecacy in May. However, the financial details of the investment remain unknown. Freecacy operates 'freeC', a platform that supports AI research in Southeast Asia and looks to develop services throughout the region, in areas where the company says fluid and flexible working styles have advanced from Japan.
CaptivateIQ: a startup founded in 2017 that automates commissions has raised a $13M Series A led by Sequoia Capital with support from the existing investors including Y Combinator, Amity, and S28. The new funding will allow the company to continue on its mission of helping companies around the world unlock the power of incentives to create better alignment across teams. 
Vetty: Vetty, a provider of an AI-based employee verification platform for gig-economy marketplaces and enterprises announced it is raising a Pre-Series A round of $4 Mn in the month of June. 3Lines Venture Capital, a previous investor in the company, will be leading this round by upping its own target investment of $1Mn. Krishna Kunapuli, a General Partner at 3Lines, will join the Vetty Board of Directors.
PAIRIN: Social enterprise firm PAIRIN announced the close of $2.1 Mn, the first tranche of its Series A investment round that will be used to support the continued growth of the company and its My Journey platform in June. The round is led by social impact investor New Markets Venture Partners, along with New U Venture Partners, JFFLabs, and return investors Village Capital, and Independent Spectrum, LLC participating. PAIRIN's My Journey platform helps US citizens achieve meaningful employment through powerful partnerships with state governments, workforce agencies, and education systems. 
Degreed: Upskilling platform, Degreed, announced $32 Mn in new funding in direct response to overwhelming demand for better skill insights, talent mobility, and user-focused learning experience in the month of June. Owl Ventures led this latest round, bringing Degreed's total funding to $182 Mn.
Brightside: Brightside, the leading financial care platform for employers, announced that it raised $35.1 Mn in Series A funding, led by Andreessen Horowitz (a16z) with participation from existing investors Comcast Ventures and Trinity Ventures, the a16z Cultural Leadership Fund, and others. This funding will be used to bring Brightside to more employers and families at a time when they need it most, and improve its financial health offering.
Librestream: Librestream, a leading provider of augmented worker enterprise solutions, has announced a $24 Mn Series D capital raise from new and existing investors, bringing its total financing to over $55 Mn. As a core part of this growth, the company will invest in sales and marketing expansion and the advancement of its Onsight augmented worker platform.
Work Shield: Work Shield, the only full-service independent solution for reporting, investigating, and resolving harassment and discrimination in the workplace, announced the close of its successful Series A financing led by Dallas-based Hoak & Co., in partnership with Jeff Estes and other strategic investors with significant insurance and benefits expertise. The $4.11 million raised will be used to bolster Work Shield's sales team, enhance technology and boost infrastructure to procure new clients and accelerate the company's development roadmap.
Andjaro: SAP announced that its investment arm, SAP.io Fund, has invested in second-round funding of Andjaro in June. Andjaro is a Paris-based company that provides real-time workforce optimization and helps manage and staff remote workers.
Global Acquisitions from Apr-June 2020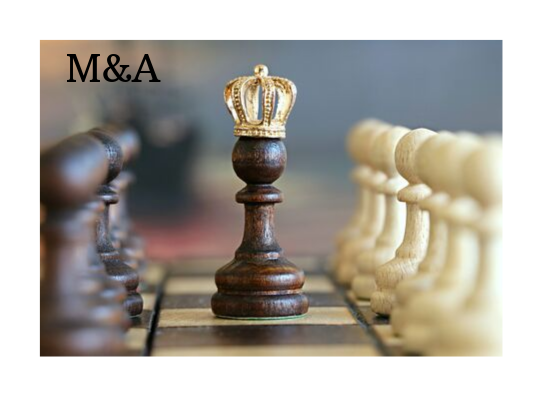 Excelity: Ceridian, which deals in Human capital management technology (HCM) announced its entrance into a definitive share purchase agreement to acquire Excelity Global Solutions Pte Ltd. (Excelity), an Asia-based HCM service provider from the Everstone Group in May. The transaction is expected to close during the second quarter of 2020.
Collaborative Solutions: Technology multinational Cognizant announced this week that it will be acquiring global consultancy Collaborative Solutions in an expansion of its Workday services. The deal is expected to close in the second quarter of 2020, subject to regulatory clearance. Collaborative Solutions is one of the world's largest Workday consultancies and provides a range of finance and HR advisory and implementation services. It operates in North America, Europe, and the Asia Pacific, and has about 1,000 employees worldwide.