HR Technology
Building a path to sustainable digital transformation - Opportunities and challenges
While there's a rising demand for technology solutions - are companies making the right choices?

Work and workplaces, as we know it, have changed forever. And the reality is changing every day. Consider this: 70 per cent of CHROs are rethinking the HR function, according to a Gartner survey.
Businesses today need to build an ecosystem of people and work environments that are inviting and engaging to provide opportunities for growth and innovation. Digital transformation is the answer to bring about a change at the fundamental level.
The global Human Resource (HR) transformation market is projected to grow from $32.5 billion in 2021 to $76.5 billion by 2031 at a CAGR of 9.6 per cent. Asia Pacific ranks highest in the HR digital transformation landscape for the decade, a CAGR of 11.7 per cent.
But real transformation can only happen when HR functions are designed to increase efficiency, remove interdepartmental siloes and build greater business agility.
To better understand the approach companies are thinking about, People Matters, in partnership with Alight, organised an exclusive roundtable discussion on the theme "Building A Path To Sustainable Digital Transformation: Becoming Disruption-proof" with leading talent leaders in Bangkok.


The APAC opportunity
"Digital technologies have transformed the legacy approach to business into a modern approach," said Anirban Dass, Head of Business - APAC, Alight Solutions Asia Pacific, in his opening keynote.
"The use of advanced technologies, such as cloud computing, AI, big data and analytics, mobility/social media, cybersecurity, and IoT, led to innovation and transformation, thereby stimulating growth in the business ecosystem of Asia-Pacific," he added.
Therefore, there are rising investments in digitalisation across the region, including Singapore, Japan, China, Korea and Thailand – all of which have seen an increased push from governments to adapt to digital transformation.
"While leaders in the APAC region have a clear vision on the subject of Digital transformation- companies are seeing more challenges in other areas required to build the foundation of digital transformation," Anirban said.
A recent study from the APAC region revealed that reinventing inflexible technology infrastructure (30%) and making clean and labelled data accessible (25%) are key hurdles in the region compared to the rest of the world.
Additionally, organisations struggle to articulate the ROI of digital transformation initiatives (26%), while low digital literacy among employees and leadership remains a concern (22%).

The key imperatives

Most digital transformation efforts are focused on capturing growth opportunities. And HR transformation priorities are more urgent now than ever.
Highlighting some of the important reasons, Anirban noted that in a world with new cost pressures, hybrid working models and ever-evolving employee expectations, technology will be the key to facilitating easier data access, securing workforce information and enabling HR process management.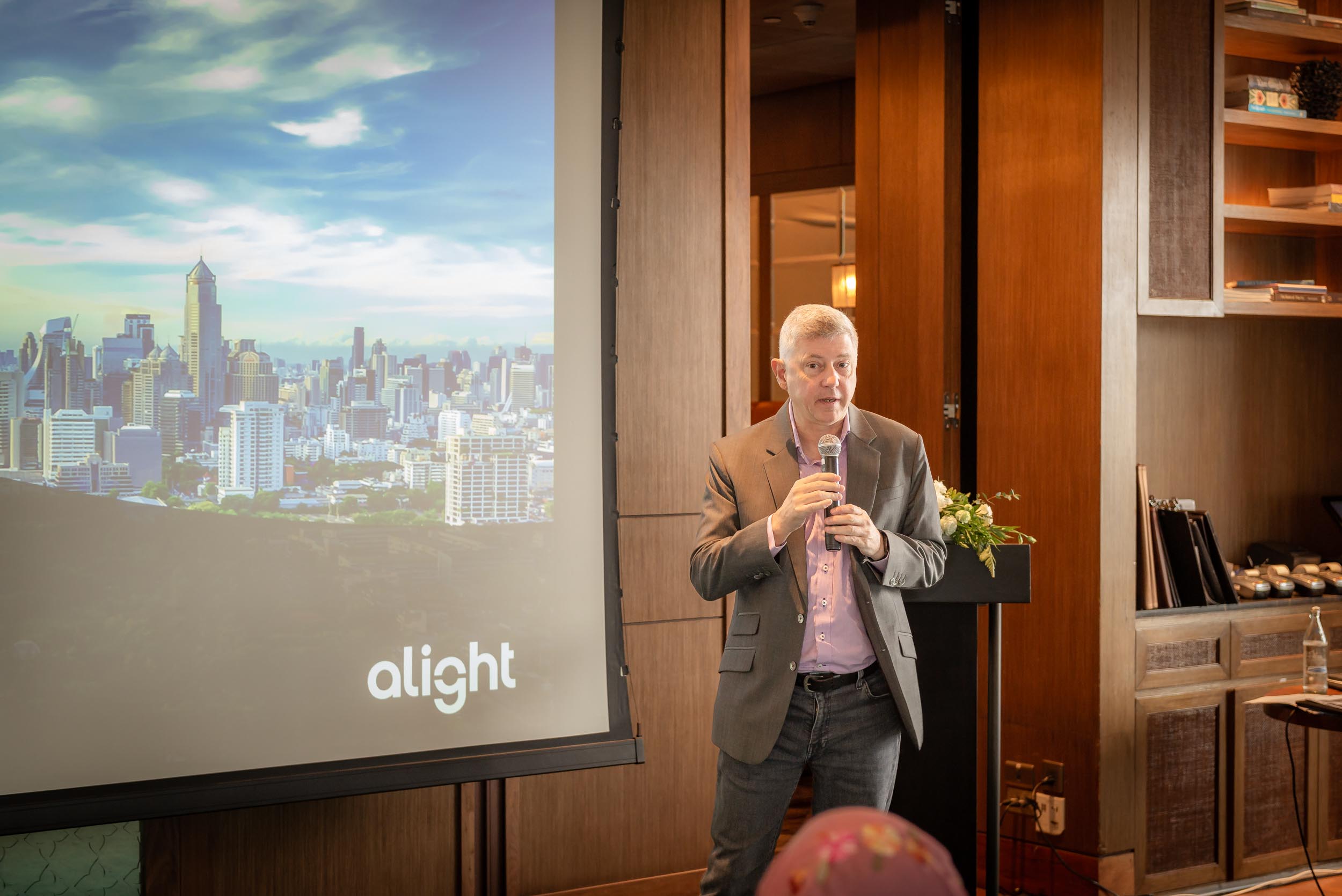 Tim Darton, VP - Sales, APAC, Alight Solutions, spoke about the experience of digital transformation journeys of two leading companies based in Thailand. 
While the companies faced a host of challenges, including the need for standardised HR processes, dealing with a high turnover ratio and better employee experience – the solution – in this case, a workday technology implementation helped companies build efficiency in their HR delivery with advanced capabilities.

Reflections from leaders

Different companies are in different stages of their digital transformation journeys, depending on the level of maturity of their business and their industry outlook.
On the top factors you should focus on when considering HR technology for your organisation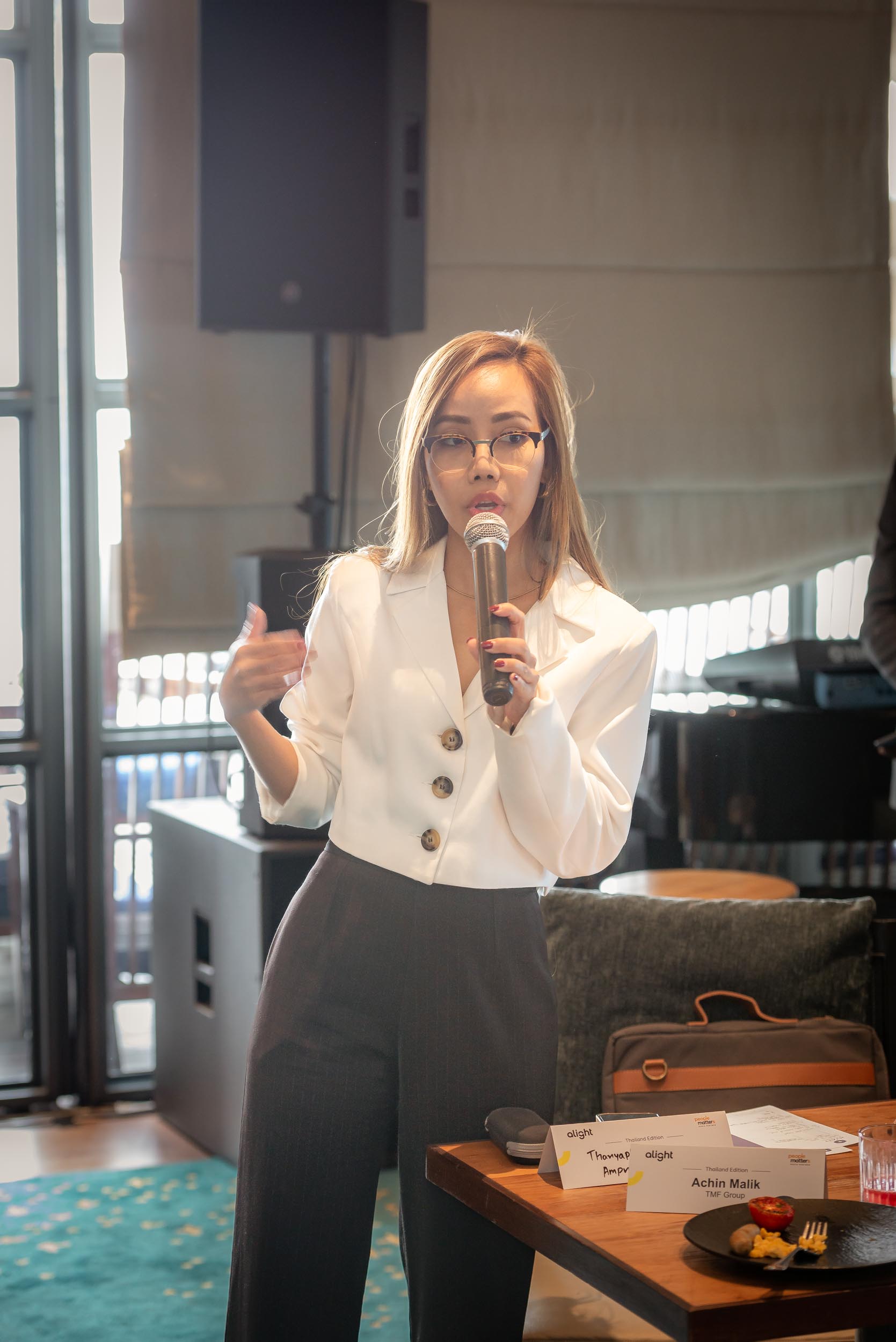 "Employee and user experience should be central to decision-making on HR technology; it is what will ultimately drive any transformation efforts," said Thanyaphat from Ampverse Digital. Leaders also noted the ease of using a single integrated system to ease the transformation experience and processes.


As we focus on automation and AI, what goes into creating an intelligent enterprise?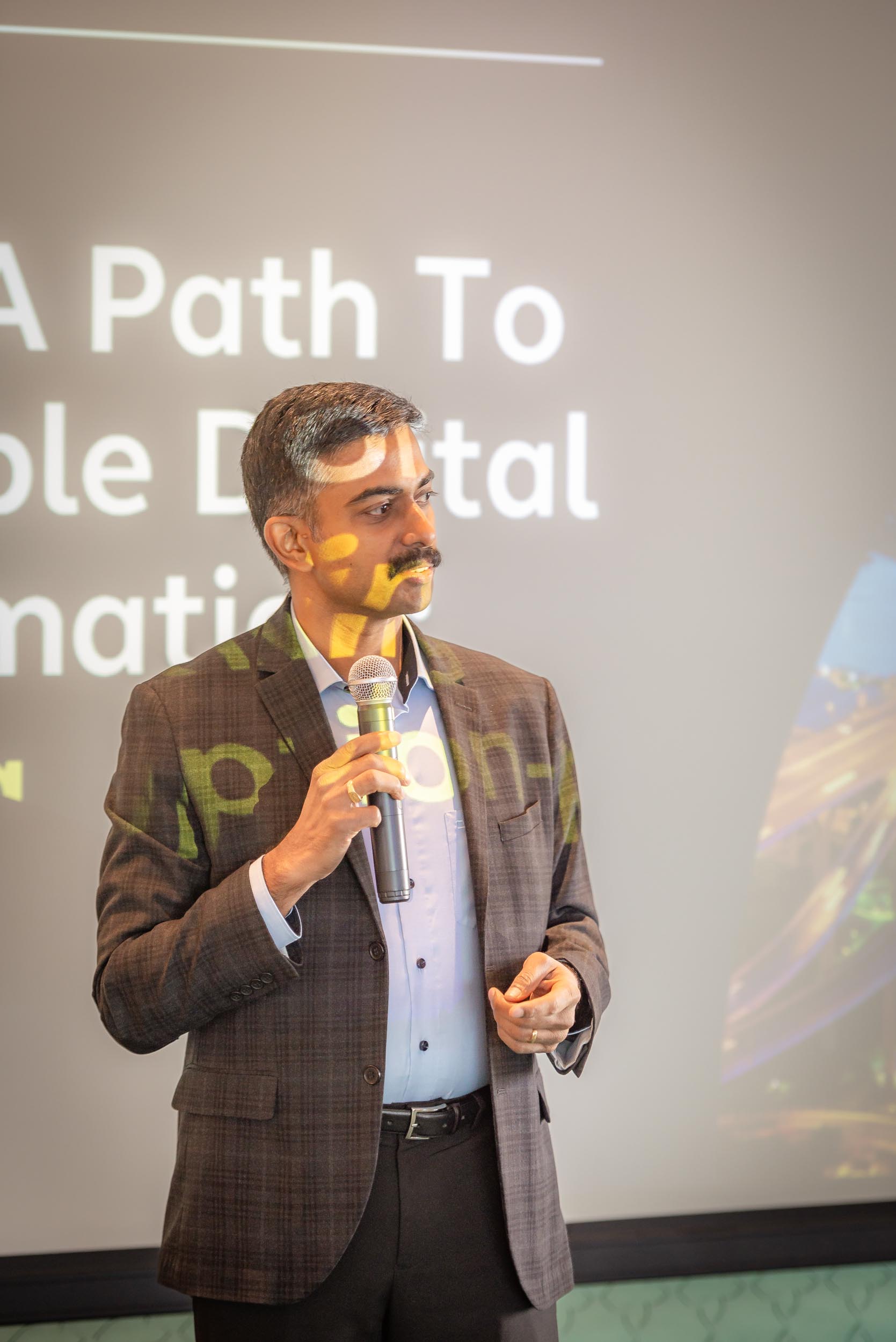 Reflecting on the rise in AI, Krishnan Unni, Director of Human Capital Development & Corporate Services, Head of Mega Academy, Mega Lifesciences, said that the use cases for AI could have a range of applications – from simpler ones like chatbots and simple automated processes to augmenting AI for more complex systems.
On how to increase process efficiency in the face of constant disruptions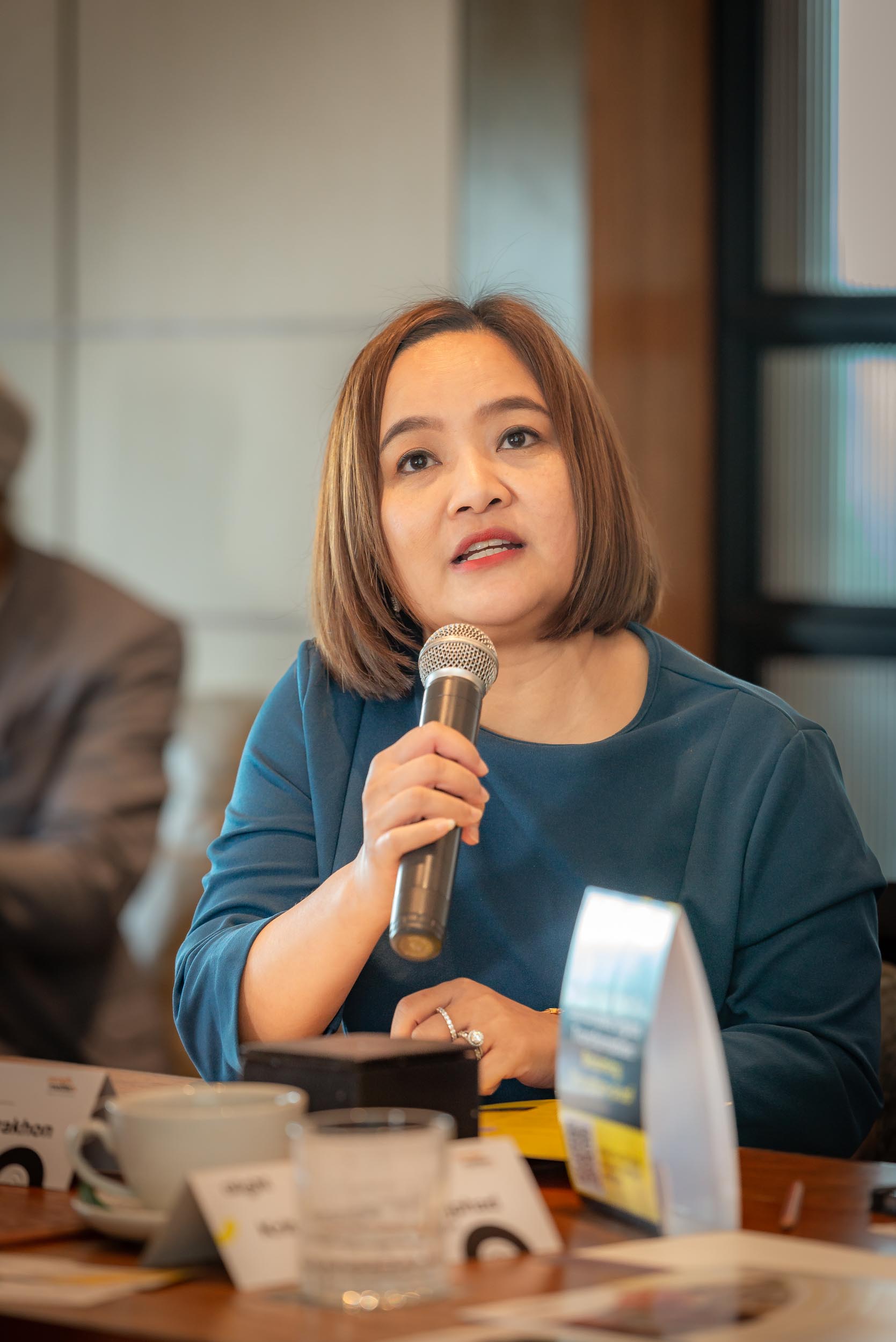 "Communicating about your digital transformation is a critical step in ensuring that your journey is successful," noted Theerisara Puangprakhon, Chief Talent Officer, Publicis Groupe Thailand. When the stakeholders understand efficiency and productivity, you can build a strong foundation, she added.
In his closing remarks, Tim Darton reminded the audience about the importance of keeping up with the change in digital transformation technologies. The benefits of choosing cloud-based service providers that are continually updating their technology far outweigh those of traditional systems that cannot adapt in just a few years. Partners like Alight can help deploy and optimise such systems with ease.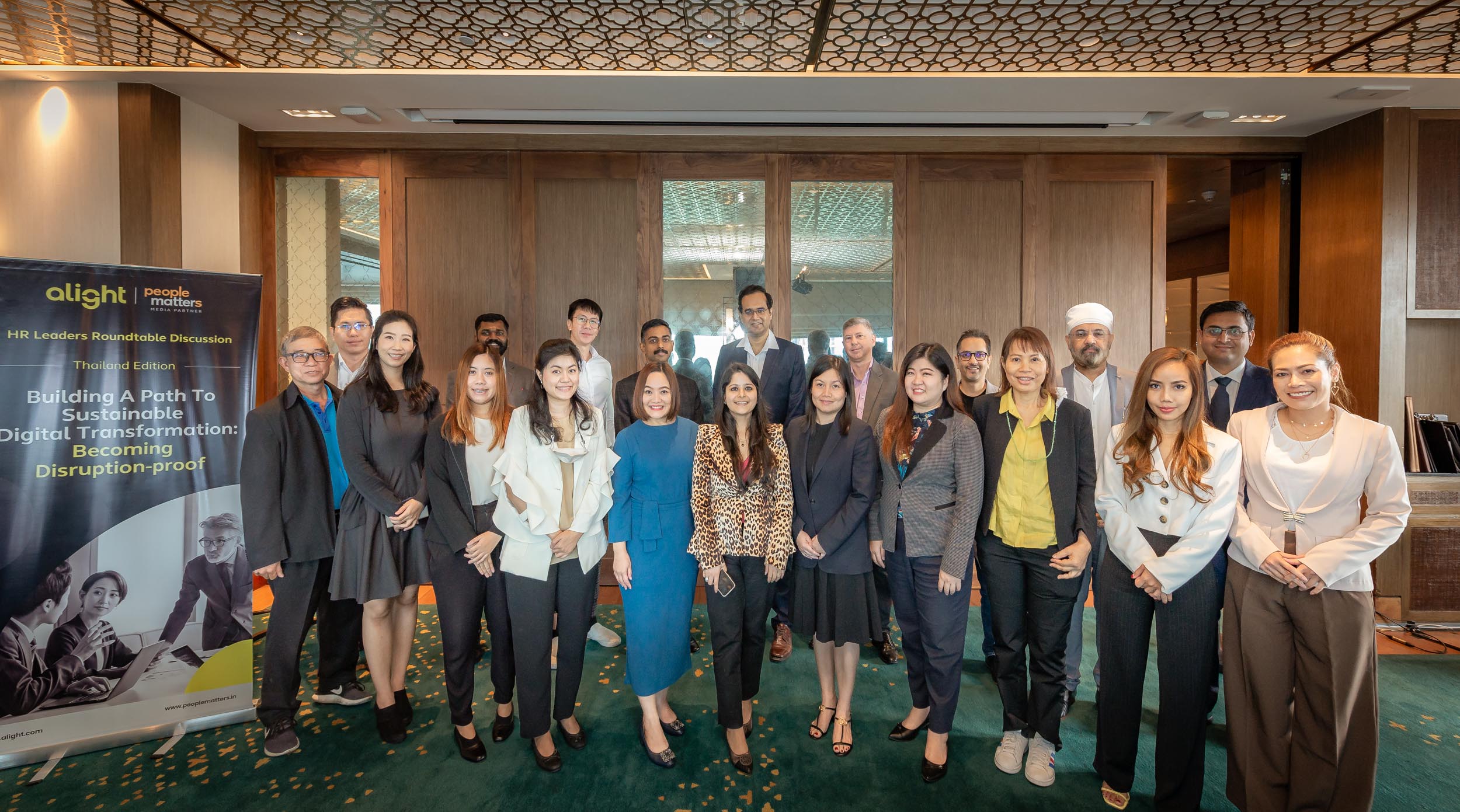 Find out more about how Alight can help your organisation.