Funding & Investment
Top investments in the APAC HR Tech space in 2019
Here's a quick look at the top news making fundraisings and acquisitions in the APAC HR Tech and Work Tech space this year.
As we close another exciting year for the HR Tech space, the market seems to be on a roll. The growing number of investments in the space is a validation of this. As per Deloitte Consulting LLP, the HR technology marketplace is a $400 Bn market globally. Investor interest in this sector is steadily growing globally and in India as well. As organizations turn more towards digitization, investments in the sector are expected to grow.
Here's a quick look at the top investments in the APAC HR Tech and Work Tech space this year.
Singapore-based startup Docquity raised US$11 Mn series B funding in March this year. The funding round was led by Itochu Corporation Japan. Docquity was founded by 2015 by Indranil Roychowdhury. Commonly referred to as 'LinkedIn for Doctors,' and helps doctors and physicians to find, connect & collaborate with trusted peers, specialists and other professionals over secure doctors only platform. The platform is currently present in seven countries.
Use of Proceeds: With the recent funding, the company plans to launch Dx, a specialized clinical search engine for doctors that uses machine learning algorithms to categorize key discussion points. It plans to fully launch the platform mid-2020.
In the same month, Malaysia's HR tech startup Jibble Group raised another $2.5 Mn in funding, from investors including a UK-based family office, David Goldstein (previously iFlix's Head of Asia) and Jibble Group CEO Asim Qureshi. 
Use of Proceeds: The startup will use the proceeds on growing the product team and expanding its operations in the Philippines. 
Vietnam based gif tech startup UrBox that helps connect businesses with gift suppliers and merchants to enhance their rewards and loyalty programs, raised an undisclosed amount of seed money from local venture capital firms VinaCapital Ventures and VIISA in March this year. 
Use of Proceeds: The undisclosed amount of money raised will be utilized to hire more technology, marketing, and business development talent and expand to other countries in Southeast Asia.
In June, Singapore based skills verification startup, Indorse also raised $6.5 Mn in the latest round of funding from Brand Capital, the ad-for-equity investment arm of The Times Group. The startup which uses a blockchain-powered platform to assess and verify skills, expertise, and achievements of candidates searching for new job roles, will utilize the raised money to expand and build its business in India.
Use of Proceeds: The raised money will help Indorse to build the brand and become a major dependable source for employers seeking candidates with the right skills in India and South-East Asia coding skills market.
Singapore based StaffAny, a workforce management application that connects HR and operations to better manage hourly workers, raised $1 Mn in a seed funding round led by technology investment firm FreakOut Holdings, Inc. and angel investors in August 2019. The list of angel investors includes Kenji Niwa, an HR tech entrepreneur, and Lim Qing Ru, Kwok Yang Bin and Royston Tay, co-founders of Zopim, a live-chat software company acquired by Zendesk in 2014.
Use of Proceeds: Founders Janson Seah, Jeremy Hon, Lee Kai Yi and Eugene Ng plan to use the recently raised funds to support its growth and expansion plans.
Melbourne based Culture Amp, the People & Culture Platform, raised $82 Mn in a Series E round of funding in September. Sequoia Capital China, a new investor in Culture Amp, led the round, with participation from existing investors Sapphire Ventures, Felicis Ventures, Index Ventures, Blackbird Ventures, Hostplus, Skip Capital and Grok Ventures. New investors Global Founders Capital and TDM Growth Partners also supported the round.
Use of Proceeds: The financing, which brings the total funds raised by the company to over $158 million USD, will be used to accelerate Culture Amp's global expansion and the development of innovative products and offerings that enable companies to build a better world of work. 
New Zealand based HR startup Joyous has raised $NZ4 million in seed funding, led by Aussie VC fund AirTree Ventures in November. The Auckland-based startup provides employee feedback software and allows for "frequent and open" feedback, and encourages managers and senior leaders to respond to it.
Use of Proceeds: The majority of this bout of funding is pegged for investment in the Joyous engineering team.
Acquisitions in SEA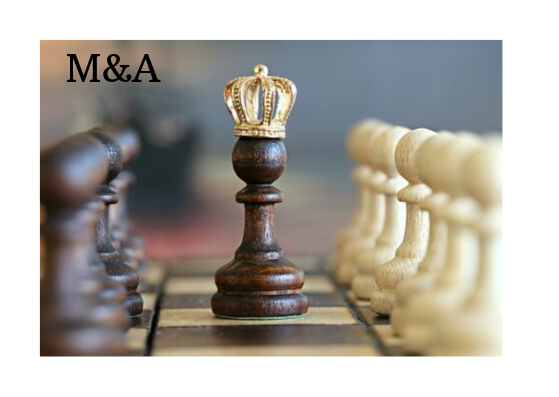 Japanese technical staffing firm Trust Tech acquired about 44.42% stake in L&A investment corporation, which owns Vietnam HR company, Le & Associates, in January. The acquisition comes as part of Trust Tech's plan of expanding its businesses in different countries which is part of its strategy in its medium-term management plan.
On-demand service provider of transport and multiple services Go-Jek, acquired AirCTO, a Bengaluru- based AI recruitment platform in June this year. The acquisition aligns with Go-Jek's focus on hiring premium talent to support the development of its Super App. 
In November, Australian-based HR Software-as-a-Service (SaaS) provider PageUp confirmed its acquisition of Dublin-based recruitment marketing SaaS provider, Clinch. The acquisition of Clinch expands PageUp's recruitment software offering to include proactive sourcing and other recruitment tools including content management, automated recruitment marketing, and enhanced candidate relationship management.