Employee Relations
79% of surveyed US employees feel 'taken for granted' at work: Survey report
The report indicates that surveyed US workers are experiencing a lack of adequate recognition in the workplace, and consistent appreciation for well-executed work by employees, who are also willing to make personal sacrifices, can significantly enhance morale and motivation.
'79% of surveyed employees in the United States feel that they are taken for granted by their manager', according to a survey conducted by Zety, a career-building platform. More than 1,000 workers based in the US participated in the survey, seeking insights into 'professional life and the dynamics of different employee types'.
In its quest for insights into various aspects of work culture, relationships, R&R, and career development, the report suggested, "Leaders and managers should prioritise recognising their team members' contributions regularly, in order to develop a positive work environment, leading to loyal, high-performing workforce for the long-term success of the organisation."
The reality of rewards and recognition at work 
When it comes to receiving appreciation and recognition in the workplace, the report highlights concerning areas. Over 33% of surveyed employees revealed that they never receive any praise from their managers. Roughly 53% of them received praise only 'sometimes'. 
Meanwhile, 16% confirmed that they 'often' receive praise, and close to 23% of them reported receiving 'enough' praise from their managers. However, this level of recognition is not sufficient to balance the workplace recognition scale.
When leaders openly discuss developing an effective feedback mechanism in talent management, the report reveals 65% of surveyed employees encourage 'regular feedback' from their managers, wherein they will know about their areas for improvement. Around 35% asked to replace 'regular praise' with 'regular feedback' to improve their performance. 
Cheers for Peers 
Supportive workmates make the workplace survivable as reported by 41% of Indian workers in a survey by iSS. Similarly, this study conducted in the US revealed 62% of surveyed workers 'sometimes' received praise from their colleagues. 13% said they 'often' received praise, however, about 25% 'rarely or never receive praise' from colleagues. 
What brings you to work?
Furthermore, when asked about their 'motivating factors' at work, 26% of the surveyed employees voted in favour of 'Work enjoyment', 20% voted for 'financial reasons' and an equal share of employees listed 'personal ambition as the top motivational factor. Some of the other factors listed by the surveyed workers are: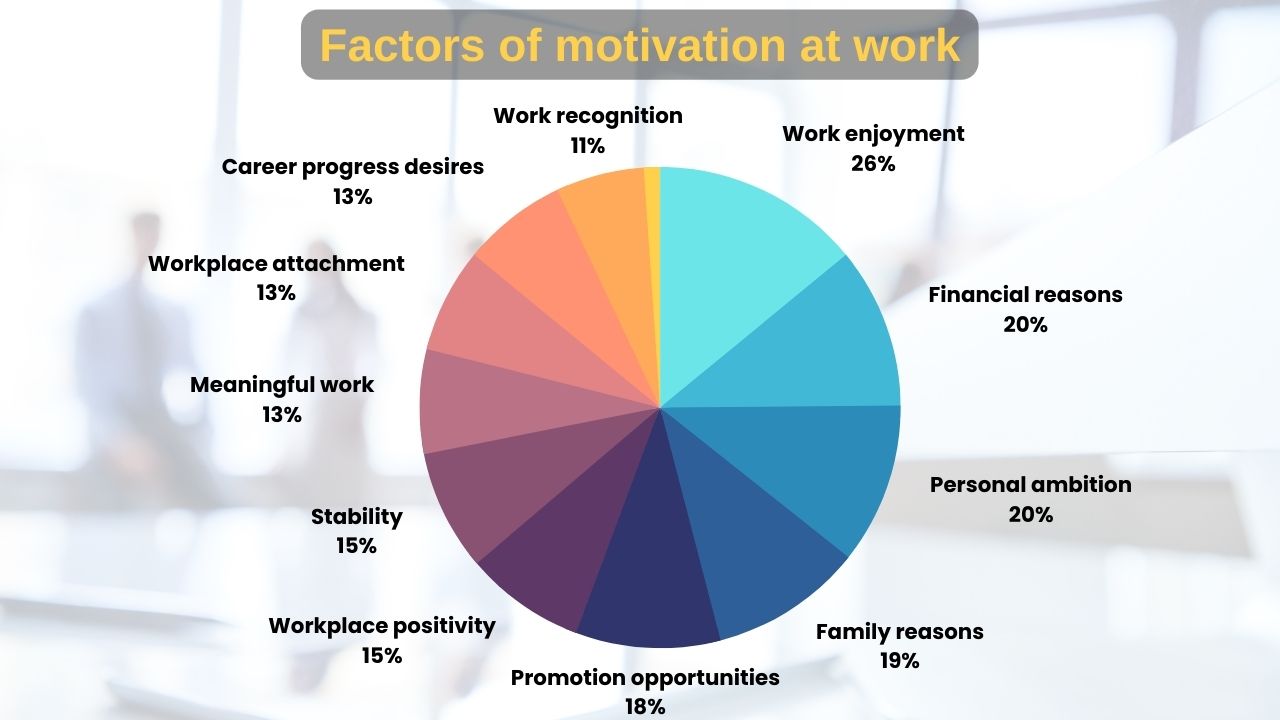 Additionally, 38% expressed feeling proud of their professional achievements and, 55% would choose meaningful work over big cheques. And, about 72% will go for job satisfaction than job prestige. 
Identifying strengths and weakness 
When questioned about their primary workplace weaknesses, they highlighted aspects that have the potential to be enhanced through acknowledgement and commendation from both managers and colleagues. The surveyed employees identified: 
Sacrifices for Work?
The additional findings from the report show that about 83% of the surveyed workers believe that to achieve professional success they need to make personal sacrifices. Astonishingly, 78% of surveyed workers are willing to sacrifice personal/free time for their careers, while 79% of them are willing to give up their hobbies.  77% agreed to sacrifice their mental health as well as, personal values. Lastly, about 75% are willing to put their marriage or romantic relationship at stake for their career advancement. 
Sharing his views on the report findings, Jacques Buffett, Career Expert at Zety said, "Offering praise for a job well done can have a profoundly positive and motivating impact on employees, but judging by our data, many workers are not receiving enough praise in the workplace. We shouldn't underestimate the importance of giving genuine recognition for accomplishments. Whether you're a manager or a colleague, through a small effort, your encouraging words can play a vital role in improving someone's job satisfaction."