Employee Engagement
How Mentorloop wants to make mentoring more accessible in organisations
The Australian startup's approach to mentoring is around three things-matching, momentum, and measurement.
How many of us have often wondered that only if there was a guide, a mentor who could help us navigate new challenges in our careers? Someone who we could look up to help us take the next leap in your career or make that life changing decision? Most of us have experienced this frustration at many points in our careers but Heidi Holmes and Lucy Lloyd, founders of mentoring startup Mentorloop, actually decided to do something about it. 
Heidi reveals, "We had both experienced different road blocks in our careers. I am an ex-KPMG and had started another startup prior to Mentorloop. I was a solo founder in that one and was yearning to connect with someone who has been an entrepreneur- but there was no such network. I knew accountants and lawyers and people who had worked in professional services. The same problem was experienced by my Co-founder Lucy who had returned from a stint in the UK and was finding difficulty in finding the right network to get the guidance to establish her career path."
Both of them came to the realization that there are the right people who exist in the community, who have the right knowledge to share but we needed a way to bridge the gap to help people find that connection with them. These mentors could just be a future version of yourself or someone who could give you the right guidance. 
So Mentorloop was founded in 2016 out of this personal challenge and frustration. 
Adds Heidi, "Also, falling back on my previous experience, we brainstormed on where does mentoring have the greatest impact-where is it needed most? We realized that most opportunities and challenges existed in the organizational context. And that became a catalyst for us to make mentoring more accessible in organisations."
Matching, Momentum, and Measurement
The startup's approach to mentoring is around three things-matching, momentum, and measurement. Matching is a critical component of the mentoring program and often questions come in around the bias that can creep in when someone in the organization takes control of the matching. How the algorithm works is by focusing on the skills and goals approach or what is called the outcome based mentoring. So it focuses on what is that you need help with right now and what are you looking at in the longer term. What Mentorloop does uniquely is that it is not just about someone finding a quality match; what it makes sure is that it finds people a quality equitable match. It takes a score across the global cohort, ensuring everyone gets an equitable match.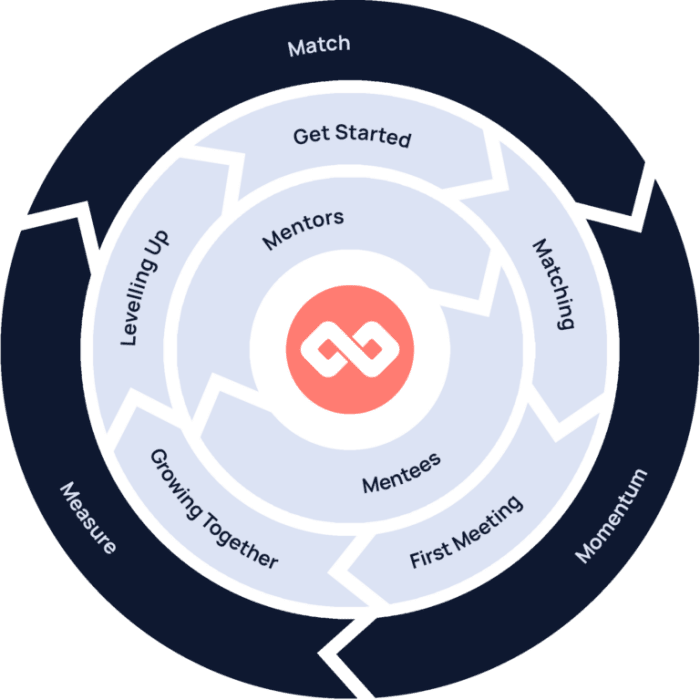 The matching methodologies are dependent on how the organization wants the match flow to play out-be it manually matching people or bulk match people. 
Heidi reveals, "Once we match people, they are taken through a learning workflow. This is where nudges come into picture, helping guide the mentors and mentees in their learning journeys. So we see ourselves as a mentoring concierge in the relationship." 
Finally, the measurement piece is about how it provides insights back to the organization about the impact of their programs. In an offline world, people waited 4-6 months to find out what happened, which is very much sort of looking backwards. It's kind of late to do anything-so what the platform does is use polls, surveys, and the digital platform to provide real time analytics both in terms of engagement and the quality piece. Which is about how satisfied are people with their mentoring and the quality of interactions they are having.
From bootstrapping to $1 Mn in funding
Mentorloop monetizes as a B2B SaaS platform. It works with corporates, tech companies, community organisations, as well as the government. So it works with organisations that are running internal mentor programs or want to activate eternal mentor programs in their community. It's designed to be an affordable, scalable L&D solution designed to scale with the organization. 
Some notable Australian clients include Woolworths, Kmart, REA Group, Xero, HP, The Cherie Blair Foundation, AON while global clientele includes names such as Sky, Just Eat, HP, AON, Virgin Media, Gainsight, and The Cherie Blair Foundation, among others, reaching out to 30,000 people worldwide.
After bootstrapping in their early development phase, Mentorloop raised $725,000 in funding in 2017 from venture capital firms Blackbird Ventures, Rampersand and Folklore Ventures (formerly Tempus Partners), bringing the total funds raised for the mentoring software platform to $1 million.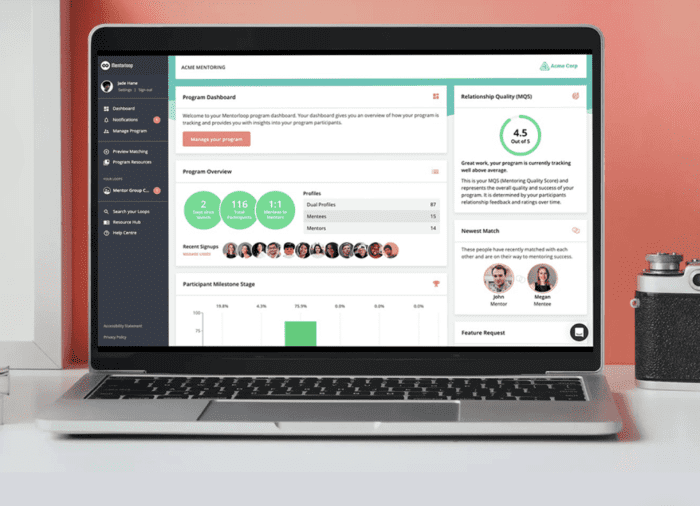 Challenging the hierarchical mindset around mentoring
When it comes to mentoring, there are many service providers in the market that are focusing on a particular aspect say D&I or say working with universities that require much more customization and integrations. 
"How we have positioned ourselves in the market differently really comes back to our values and mission-that no one gets left behind and how do we make mentoring more accessible to people," add Heidi.
The vision is also around challenging the fact that how mentoring is seen as a bit hierarchical. The startup's content is one of its strengths, and has a lot of practical tips involved. The platform also ensures that mentoring is also projected in not being looked at in a certain way-it could be P2P mentoring or reverse mentoring or flash mentoring. 
Another differentiating factor is that Mentorloop is the only mentoring platform that's a certified B corporation-business that business that balances purpose and profit and holds itself accountable on the social impact piece.
The simple user experience designed in mind keeping the mentor and the mentee along with its matching algorithm is yet another factor that makes the startup stand out. 
Mentoring for retention and battling the Great Resignation
Mentoring is seen by some organisations as a bit of nice to have but the last 18 months have shown how it plays a critical role in your HR tech setup. As organisations move into the hybrid work model, more and more of them are recruiting and onboarding people remotely. So mentoring plays a role in how do you keep them connected, make them feel a sense of belonging and create those watercooler moments across teams. 
Heidi shares, "You can have as many communication tools as possible but that does not give anyone a reason to go and talk to someone else. Mentoring is the thing that helps brings people together and creates those meaningful connections, purpose and a sense of engagement."
Mentoring- A strategic initiative for the future of work 
Mentorloop has been global since day one. And now, for them the opportunity is around how they frame mentoring to fit in a post-Covid world and get people to think differently. Which is that mentoring just does not have to align around skills and leadership development but can be a very strategic initiative that aligns with top level business objectives around culture, retention, engagement, and productivity.
So a big focus for the startup is how they will execute this and a lot of it is about integrations with other communication apps in the HR Tech space and how people are already working. Another focus is on the data and people analytics piece. Given the plethora of HR Tech apps popping up frequently, it will be interesting to see how Mentorloop can make a case for its matching algorithm as more and more employers invest in newer products and technologies for engaging and developing employees.