A Brand Reachout Initiative
Diversity
Building a diverse talent pipeline: A Johnson & Johnson case study
At Johnson & Johnson diversity and inclusion isn't just a commitment, it's central to how the global company works,. Read on to know more.
Diversity initiatives are now commonplace in most organizations, but truly delivering an inclusive workplace, where all talent feel engaged and that they have opportunities is still a hurdle in many organizations.
Recently LinkedIn spoke with Sarah McKensey, Head of Executive Search, Global Corporate Functions & Asia Pacific Commercial at Johnson and Johnson. Globally, the organization has been recognized as one of the best places to work for disability and inclusion, as well as a global leader in LGBTQ equality.
Before taking on executive search, Sarah led Johnson & Johnson's diversity and inclusion efforts in Asia-Pacific. She shared her insights about building diverse talent pipelines and how remote work is delivering new opportunities.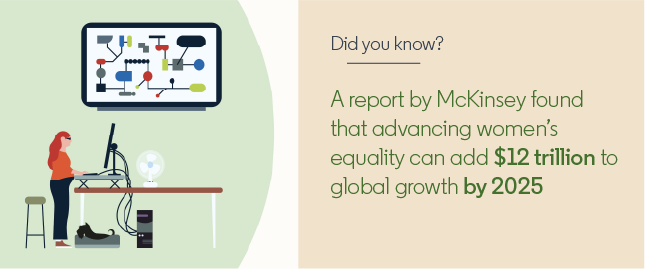 Diversity can't be a token effort, it has to be a core value
At Johnson & Johnson diversity and inclusion isn't just a commitment, it's central to how the global company works, and it has been for a while. One of the core values written into their credo when the company was founded in 1943 is recognizing and respecting each individual's diversity.
This culture helps Johnson & Johnson foster an inclusive workplace but Sarah says building diverse talent pipelines also requires a systemic focus. 
Talent professionals, particularly those in hiring roles, need to be aware of their biases and what barriers to inclusion exist. Ensuring the actual process of hiring is also inclusive, such as having a diverse representation in the interview panel is essential.

However, fostering relationships and being aware of bias throughout the hiring process also need to be accompanied by a focus on inclusion. To get the best out of talent, particularly during the critical interview stage, people need to feel supported and encouraged so they can perform their best.
Think beyond reactive hiring to make hiring managers diversity advocates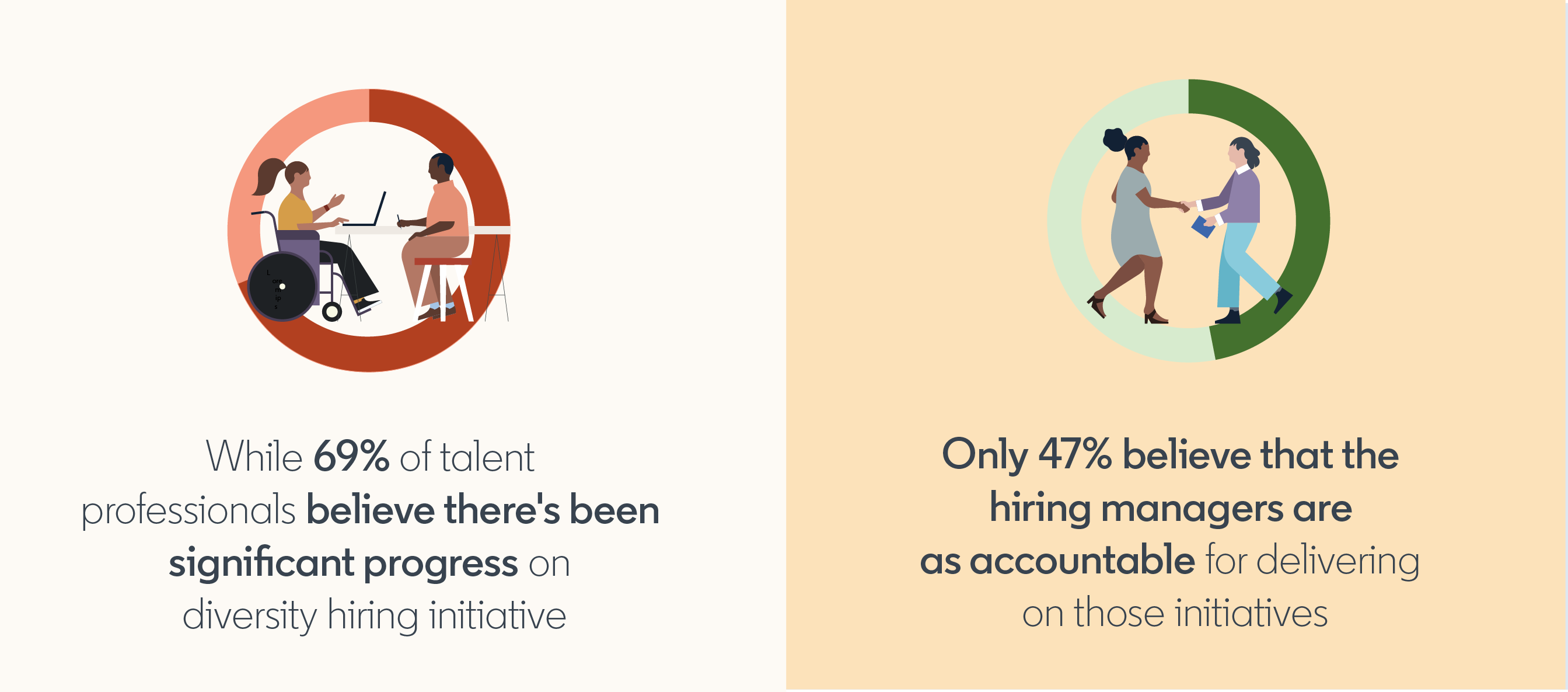 LinkedIn data has shown that while 69% of talent professionals believe there's been significant progress on diversity hiring initiatives, only 47% believe that the hiring managers are as accountable for delivering on those initiatives. Sarah's varied background across Johnson & Johnson helped her understand that hiring managers have many demands on their time, and to deliver a diverse talent pipeline they need to be brought in on the talent planning conversation a little bit earlier.
Johnson & Johnson has moved away from a reactive hiring process, to make delivering a diverse talent pipeline a team effort across the organization. Making sure hiring managers know areas of focus for improving diversity, and having diverse talent in their networks can help them become another important advocate within the recruitment process.
Supporting networks, so that relationships can be fostered across organizations is also key.  Research has shown that more than half of hires are people who hiring managers have previously known, but not all talent necessarily has had the opportunity to build out their network. Sarah says Johnson & Johnson uses tools to make all talent visible to hiring managers, so they can build broader relationship capital across the organization. Recruiters can also help by identifying and introducing good diverse talent to hiring managers early on, so when the next opportunities arise, hiring managers already have diverse talent in their networks.
Remote work has its challenges, but it also provides new opportunities
Sarah's career has taken her from Australia to Japan and now Singapore, meaning participating in teleconferences and working remotely isn't as new to her, as it is for others. However, one thing she says she has noticed during the rise of video conferencing is how many more cameras are on - which effectively made people more visible and evened the playing field. The rise of Zoom and similar video technology has made it easier for everyone to participate and communicate more meaningfully. 
This has been a great opportunity to make sure diverse voices are heard. It also means that geographic location is less of a factor when it comes to hiring. The key to truly unlocking the potential of remote working is making sure everyone on the team feels included in conversations, regular catch-ups and extra attention to communication can assist with this.
Measure your performance so you can meet your goals
Johnson & Johnson uses data to keep track of their talent goals, which leaders are accountable for. It includes tracking the diversity mix, but also who the organization is attracting and retaining. The strength of the talent pipeline is measured, so that diversity becomes a natural feature of the hiring landscape. Employees are surveyed to ensure that Johnson & Johnson is delivering on its inclusive credo. The organization also holds external recruitment partners accountable for delivering a diverse talent pool.
Key takeaways
Creating an inclusive culture requires a conscious effort to be aware of unconscious biases. Educating people and creating space to talk about bias, helps leaders and their teams to have open conversations. This flows through to hiring processes, making it easier to spot barriers to inclusion early on.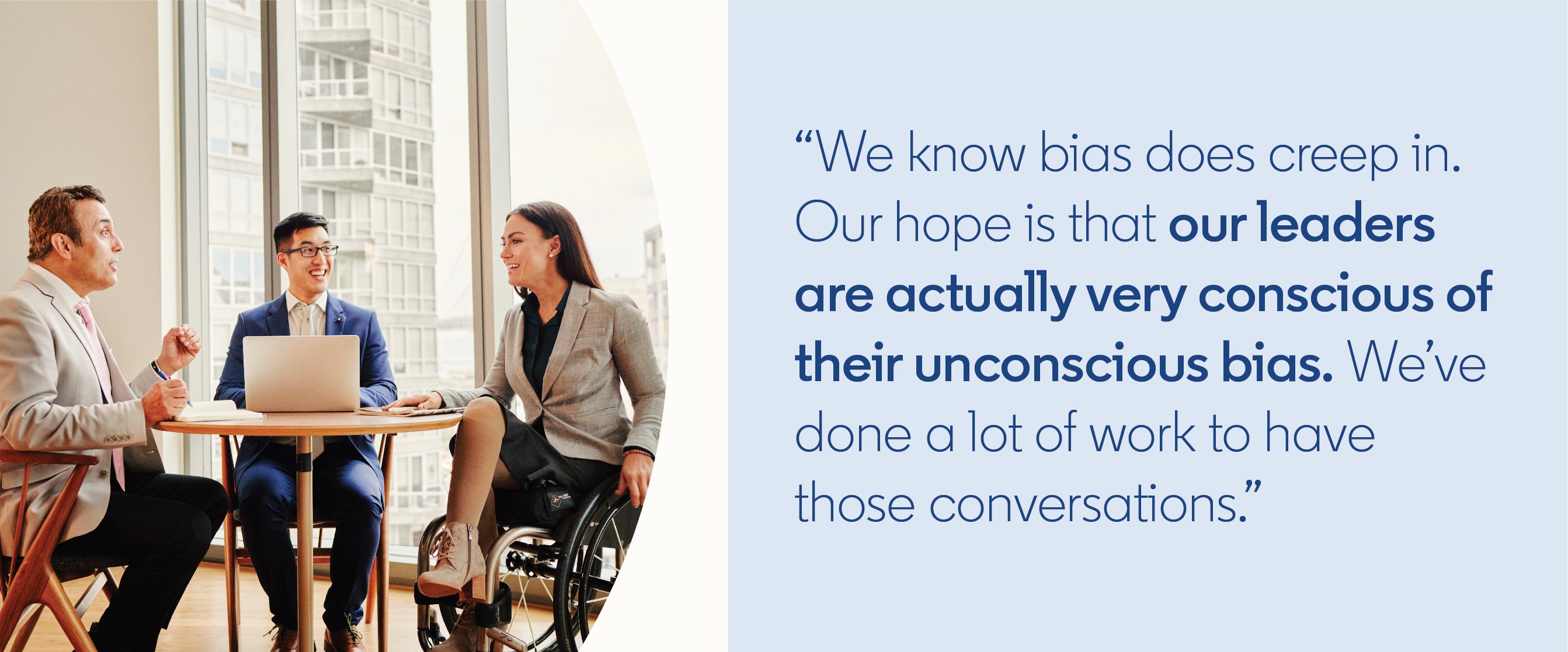 Increasingly people are becoming accountable for diversity targets and initiatives, but it's also important to make space for honest conversations so we can learn and understand our own biases. Ultimately it's about seeing the value that different experiences bring to a team, and how to foster them throughout their employee journey. 
If you're interested to catch the full session on building a diverse pipeline,  watch the video-on-demand here.
This article was first published on LinkedIn.