C-Suite
Top learnings from People Matters Talent Leaders Confluence Malaysia
Here is a cursory look at some of the key takeaways from the People Matters Talent Leaders Confluence, an exclusive half-day virtual session for talent leaders.
As an HR leader in your organization, 2021 continues to be challenging times. Ones that you simply could not have imagined just fourteen months ago. Last year, you scrambled to develop strategies and implement programs to ensure that your employees could continue to be engaged and productive while working from home. This year, it seems right now, will mean more of the same. 
We still have to continue to develop our skills, learn best practices and reflect on what we could be doing differently in our organizations especially in such troubled times. 
Recently, People Matters concluded an exclusive virtual session, People Matters Talent Leaders Confluence in Malaysia which was curated with an aim to bring together talent leaders with an opportunity to learn from senior HR Leaders and peers. 
The session covered a number of topics and themes like Future of the Workplace and Workforce, Redesigning Work and use of Automation, skills for Digital ready workforce, and delved deeper into new HR policies and what does Adaptable HR look like.
The People Matters TLC was kickstarted by John Kostulas, Senior Director Analyst, Gartner who presented the key priorities for HR leaders in 2021. According to John, some of the key themes emerging in 2021 as predicted by Gartner include the new world of remote, building a diverse leadership bench, efficient resilience, and the new employee value proposition. One of the notable key takeaways from John's session was one of the findings from Gartner's 2020 study, The new employment deal which suggested employers focus on three elements– radical flexibility, shared purpose, and deeper connection. The outcome of these focus areas was found to be an increase in the number of high-performers by a third. 
The workplace and workplace did go through radical changes and highlighting flexibility became a business mandate. Flexibility indeed does fuel performance. We need to build radical flexibility. Invest in a shared purpose. Organizations have to move beyond statements to actions. And organizations have to focus on building deeper connections to create a more human workplace. 
Taking the discussion ahead, Zahira Sughra Zainuddin, Head, Group Special Projects, Strategy & Transformation at Petronas presented a case study on how Petronas is using Automation as an enabler for redefining work while reinstating the human touch. One of the fundamental takeaways from the session was the way you look at the transformation. Zahira shares, "It is all about redefining human touch rather than looking at automation or digital lenses. It is all about creating an experience for your people."
She further elaborated on the two best practices that worked for Petronas:
Have an overriding strategy of redefining work, whereby your talent represents investors to create new value for your business and customers.
Empower and enable your talent focusing on making them successful and giving them a purpose to what they do.
No doubt COVID-19 was the driver of the digitization of organizations last year. And as we continue this journey, there is a need of building the right digital skills aligning with the business strategy. To delve into nurturing the culture of continuous learning & improvement for building a future-ready workforce, Rosie Cairnes, Vice President APAC, Skillsoft shared a case study on  How Standard Chartered partnered with Skillsoft in building digital skills to make the organization future-ready by curating the learning rather than creating.
Last year we saw many organizations going through massive business model & structural changes. The agile methodologies which were used by software developers are now used by many functions including HR. Sainursalwa Sani, Group CHRO for SME Malaysia reflected on how she is building an agile culture in SME Malaysia and how others can make their HR function more agile. 
Some of the key elements shared by Sainursalwa  to make the agility as core to organizational culture were:
Constantly communicate direction in a clear & layman's term
Empowering the best people to drive change from the beginning
Leveraging internal social channels and influencers to drive awareness
Embracing 'test-and-learn' approach
Making people accountable
One of the first questions when the pandemic kicked in, was how do we do talent management remotely? How do we assess the skills sets of employees, think about training them as well as enable them to grow their careers in a remote working environment? 
Norlida Azmi Group Chief People Officer of Axiata shared the best practices of remote talent management. It was interesting to learn how Axiata is pushing the performance curve as part of its talent management philosophy. And how Axiata is focussing on building an ecosystem for sustainable talent and also focussing on developing them with the right learning and development interventions. Norlida shares," Our talent management philosophy is based on pushing the performance curve and it starters from acquisition great talent and mining great talent within the organization and further focus on changemakers by sharpening the skillsets and mindsets."
The participants of People Matters TLC also experienced an innovative and engaging format– fireside chat which put five CHROs from some of the region's leading companies in the spotlight to discuss and share insights and experiences on how they dealt with the challenges caused by the pandemic, and the changing HR policies and upcoming trends. The fireside chat was moderated by Nadiah Tan Abdullah, CHRO, S P Setia Berhad, and the panel included Wiwik Wahyuni, CHRO, Home Credit Indonesia, Elisabeth Melander Stene, CHRO, Digi Telecommunications, Olivia Chua, CHRO, Jebsen & Jessen Group, Chee Gay Lim, Executive Vice President Human Resources, TDCX.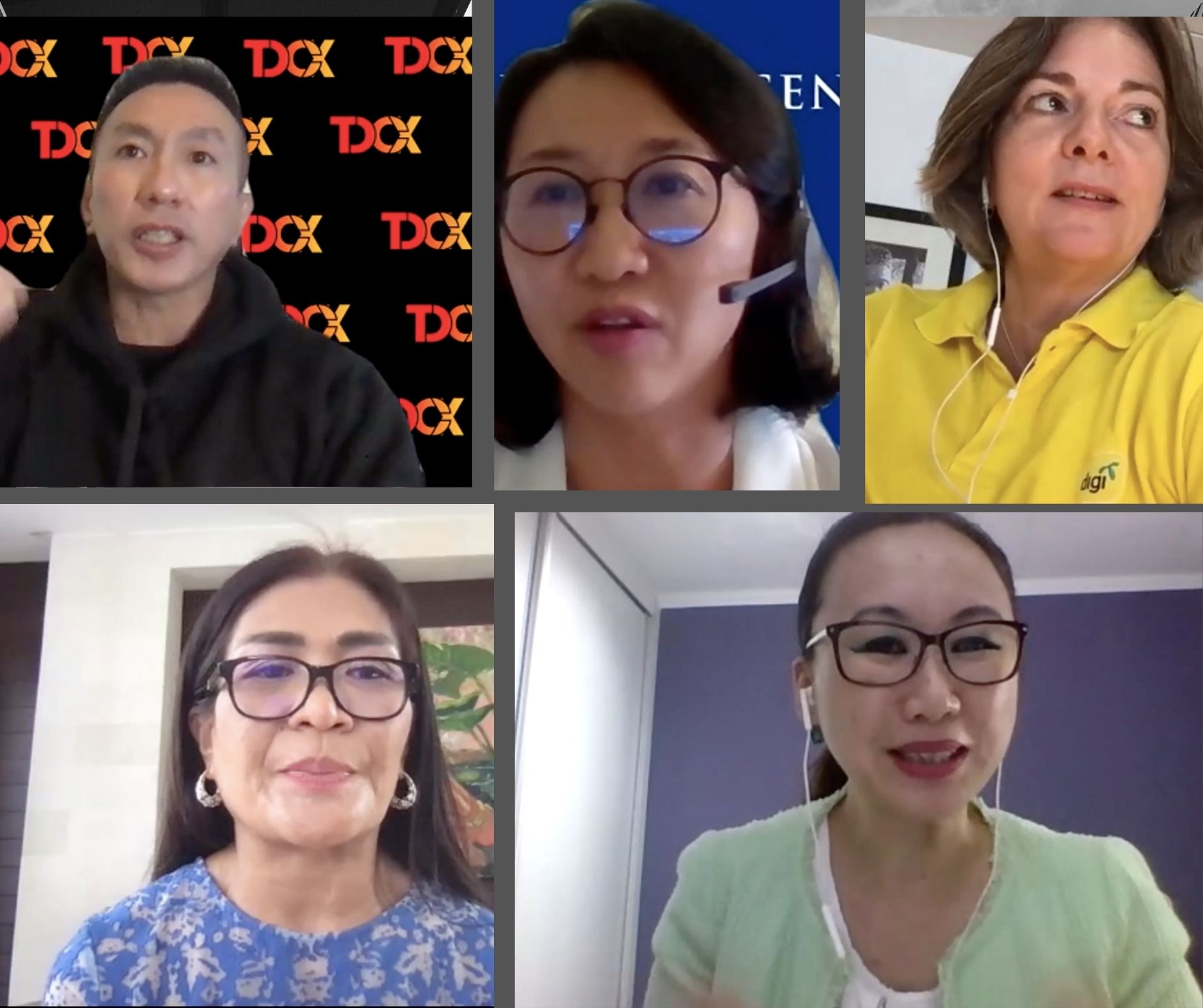 Olivia Chua, CHRO, Jebsen & Jessen Group:
Some of the focus areas which were in the planning stage but hadn't been executed became a priority in 2020: HR Transformation, Employer Branding, Employee Engagement & well-being. 
Elisabeth Melander Stene, CHRO, Digi Telecommunications
2020 for us was about hybrid ways of working and hence, for us the foremost priority was to ensure the wellbeing of our people. We kept hosting sessions and learning programs for our people and kept giving them advice on health and wellbeing. We had a dedicated team to make the environment safe and healthy for all our employees. 
Chee Gay Lim, Executive Vice President Human Resources, TDCX
The key focus areas that emerged for us in this pandemic were, how do you hire right given you cannot host interviews personally, and second, how do you engage with your people? The technology definitely was the solution. Not only did we hire virtually but execute onboarding, drive great experience and engagement among our new hires and existing workforce by ramping up our digital capabilities.
Wiwik Wahyuni, CHRO, Home Credit Indonesia
For us, it was about creating a balance between people's basic needs and preserving people's esteem. People unfortunately who had to leave us in these difficult times were supported at every step by giving them assistance by placement services so they can land up with a new job soon. For remaining employees, the focus was on how we can retain and engage them because the hiring market was still hot irrespective of the COVID-19 pandemic.
From the fireside chat session, it was clear that indeed empathy is the biggest priority for all of us in the now & next.
The session also delved on an important theme that emerged during the times of the pandemic– Adaptability. We couldn't imagine 14 months ago, a world with words where we talk about Movement Control Orders, enforced social distancing, where borders have closed and we now leave our houses wearing masks, yet here we are. As we move forward and continue to be even more adaptable, Shaswat Kumar, Vice President and Asia Head of Alight Solutions shared some of their research insights & experiences in becoming even more adaptable. 
Shaswat shared the Adaptable HR Framework and its relevance in this new world of work that we are experiencing now. Adaptability is built on the foundation of the HR operating model, digital tools, and governance. 
The three Anchors of Adaptability: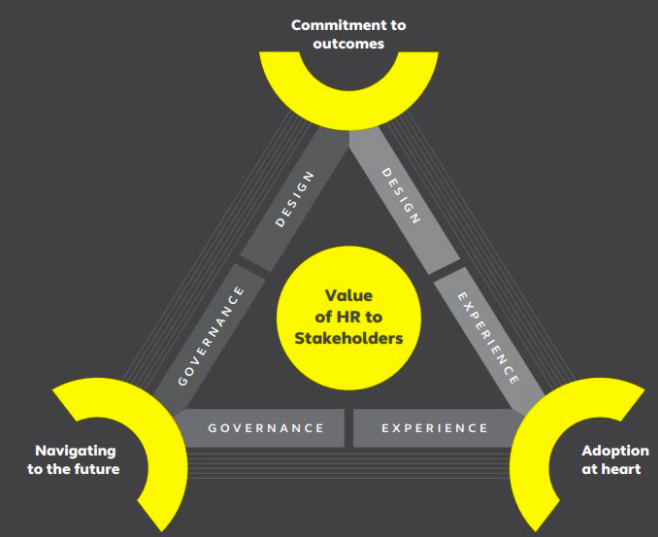 Commitment to outcomes: HR needs to shift from traditional KPIs driven to outcomes closely aligned to what the stakeholders' value. The missing piece is for HR to jointly commit with Business on the outcomes and deliver them.
Adoption at heart: HR needs to recognize program implementation is not a one-time effort. Instead, it is ongoing and requires constant feedback to ensure completeness of program design both on domain and customer-centricity.
Navigating to the future: This enables HR to shape the future rather than react to it. Program adoption yields actionable insights on program outcomes and effectiveness. HR should use these insights for ongoing discussions with businesses to jointly agree on the progress, understand the gaps in performance, and drive change with other stakeholders through constant calibration and adjustment. 
Successful CHROs are making the most of this Carpe Diem moment. It is indeed time to take adaptability to the next level and emerge stronger. To participate in this year's study, click here and join the #AdaptableHR advocates. 
Last but not the least, Ester Martinez, CEO & Editor-in-Chief, People Matters closed the session. She shares, "It is critical for business in 2021 to enable radical flexibility by empowering employees to find a new work pattern, we need to invest in shared purpose by moving beyond statements to action, build a deeper connection with our employees and execute initiatives around remote work, resilience, building diverse leadership & new EVP."