Strategic HR
Mark Zuckerberg implements fresh round of layoffs at Meta, targeting software engineers and technical employees
Meta employees on LinkedIn report job cuts in technical roles, including user experience, software engineering, graphics programming, and more.
Meta, the parent company of Facebook, has initiated a new round of layoffs as part of cost-saving measures. With already 21,000 employees let go in the past, Meta appears to be continuing with further layoffs. 
Several Meta employees on LinkedIn indicated that employees in technical roles, such as user experience, software engineering, graphics programming, and others, are being affected by these recent job cuts.
A spokesperson from Meta has confirmed the recent round of layoffs to CNBC. One affected worker stated that layoffs have taken place in product-facing teams on Wednesday. Furthermore, Meta has also announced plans to let go of employees in business-facing roles, including finance, legal, and HR.
In addition, gameplay programmers working on Meta's virtual and augmented reality products have also been impacted by the recent round of layoffs. One laid-off employee mentioned that tech teams that were spared in April could potentially be affected in May.
"I woke up this morning to the unfortunate news that I was one of the many laid-off from Meta today," a Facebook business program manager said on LinkedIn.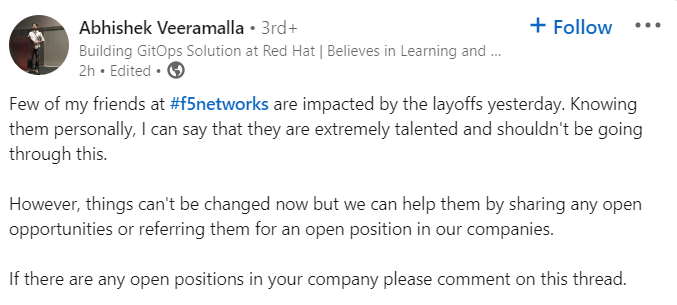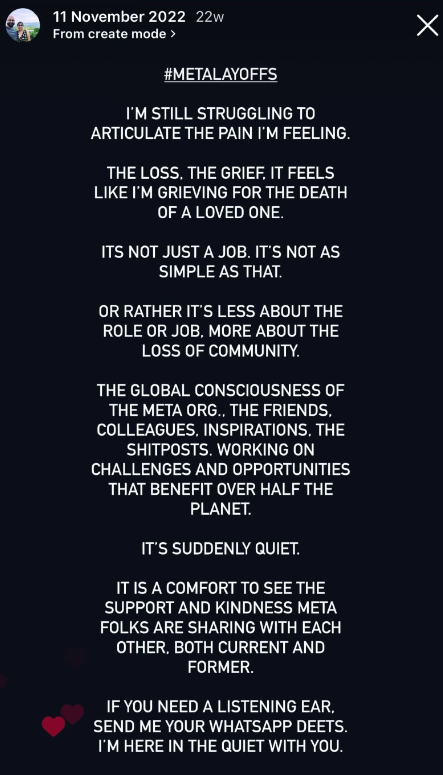 Meta, previously known as Facebook, had initially laid off 11,000 employees in November 2022, followed by another round of layoffs in March 2023. The company is reportedly cutting an additional 10,000 jobs, bringing the total number to 21,000. In an email sent to affected employees, Meta's CEO, Mark Zuckerberg, apologised for the decision to lay off employees.
The exact number of employees being laid off in the latest round of April layoffs at Meta is currently unknown. Some reports suggest that around 4,000 more workers may be affected, but there is no official information available at this time.
Zuckerberg has previously cited multiple reasons for announcing layoffs at Meta. These include the economic downturn and slow growth the company has been experiencing, resulting in lower revenue growth. 
In an email, Meta acknowledged that it had over-hired in the past to meet business needs. However, with the current challenges in revenue and growth, the company has made the decision to reduce its workforce.