Employee Engagement
Google CEO Sundar Pichai announces $9.5 billion infrastructure investment in the U.S
In the past 5 years, Google has invested more than $75 billion in research and campus development, creating opportunities for the U.S masses.
Alphabet and Google CEO Sundar Pichai has announced that the tech behemoth plans to invest $9.5 billion approximately for new infrastructures (offices and data centres) in the US in 2022.
In their official google blog, Pichai has mentioned that this development will create 12,000 new full-time jobs and thousands more among local suppliers, partners and communities, with  Google already helping to provide $617 billion in economic activity for millions of American businesses last year.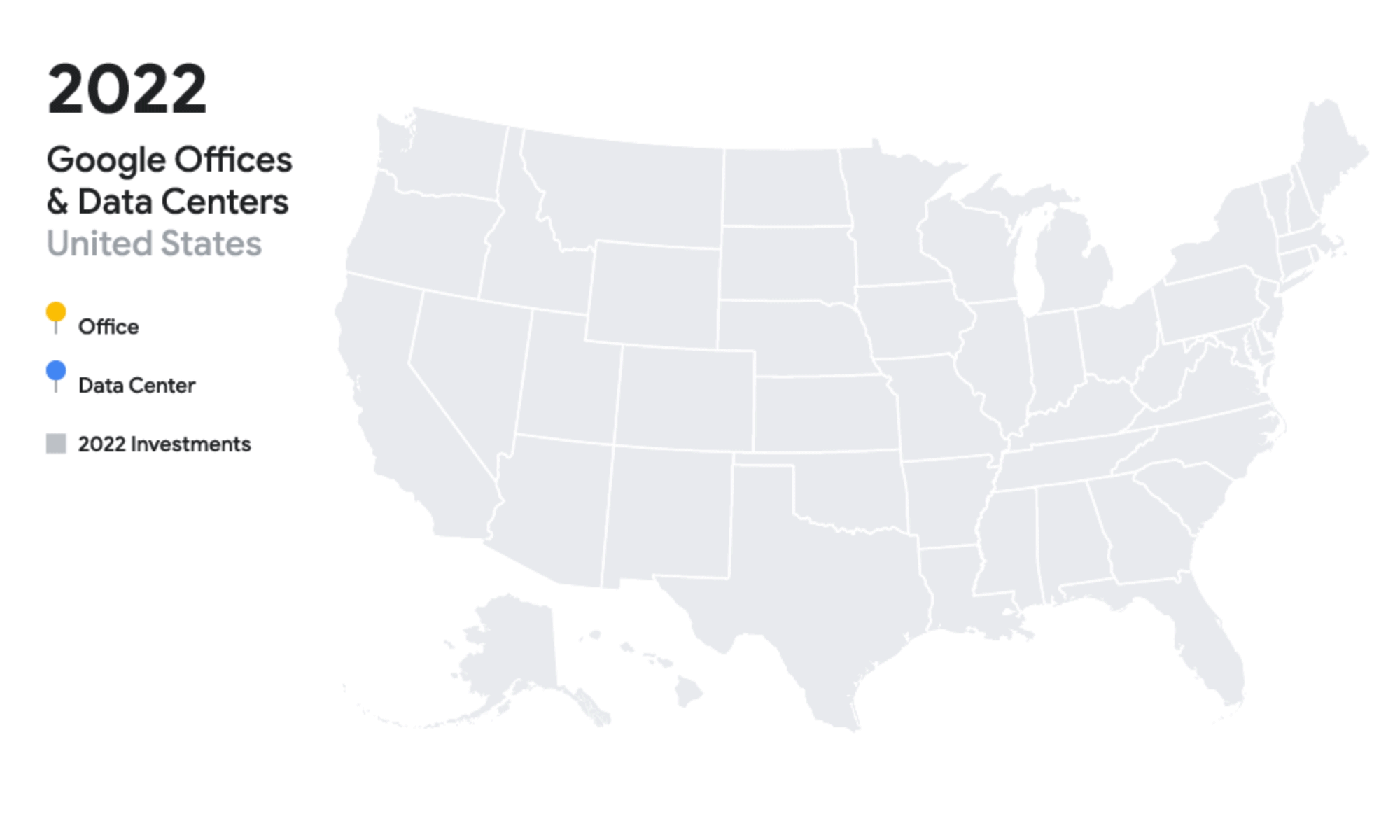 image source - google
In the last five years, Google has invested more than $37 billion in its offices and data centers in 26 US states, creating over 40,000 full-time jobs.
"That's in addition to the more than $40 billion in research and development the company invested in 2020 and 2021," said the google blog.
Pichai mentioned in his blog that though it would seem counterintuitive to invest on physical buildings as the world embraces flexibility, it is important to invest in the campus so as to come with better products, a greater quality of life for our employees and stronger communities.
"And as we work towards running our offices and data centers on carbon-free energy 24/7 by 2030, we're aiming to set new standards for green building design — including pursuing certification through the International Living Future Institute for buildings like our new office in Sunnyvale, California," he added.
In California, Google still plans to invest in offices and support affordable housing initiatives  as part of its $1 billion housing commitment. In Georgia, Iowa, Nebraska and Boulder, Colorado, the investment would continue in building campuses for the employee communities.