Compensation & Benefits
40% of APAC companies are budgeting more for pay this year
If you're in high tech in India, your company's probably planning for one of the largest salary budgets in the region. On the other hand, your raise may be far below average if you're in Japan or Australia.
Squeezed between inflation and talent shortages, two in five APAC companies are planning to budget more for salary expenses this year, according to the latest Salary Budget Planning Survey Report by WTW Willis Towers Watson. And 25% have already changed and increased their expected salary budgets for 2022 since their initial projections last year.
2022's pay increases are also likely to be higher than 2021's. Last year, the average increase was 4.62%; this year, it's 5.08% for executives, management and professional employees, and support staff. It's worth noting that raises are noticeably higher in less mature economies, with India, Vietnam, Indonesia, and China leading the pack. On the other hand, employees in Australia, Singapore, or Hong Kong shouldn't expect too much.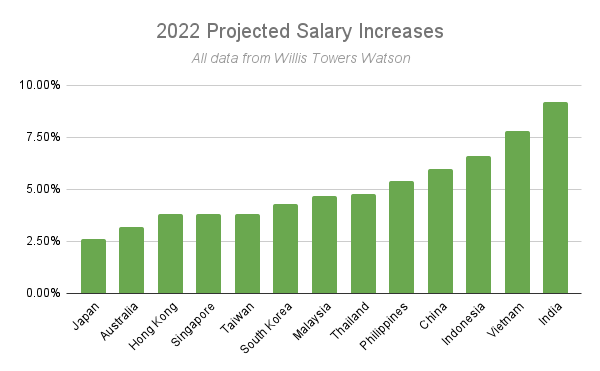 High tech industries continue to see the largest pay increase, at an average of 5.39%, with pharmaceutical and health sciences second at 5.12%. Curiously, financial services lag behind - a contrast to the US, where huge bonuses have sent salary budgets at investment banking firms skyrocketing.
Edward Hsu, Business Leader, Rewards Data and Software, Asia Pacific, WTW, said that cost of living will most likely play a role in determining salary budgets this year, especially with the consumer price index expected to rise to 3% or more in some APAC markets. At the same time, skilled workers have their pick of companies and pay offers.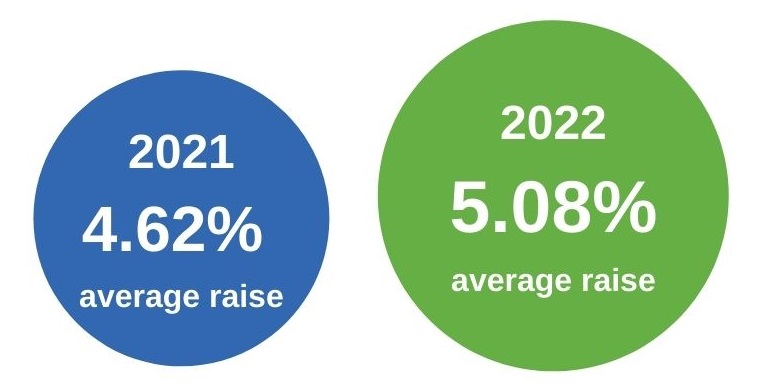 "Whether an organisation is experiencing the Great Resignation or the Great Hire phenomena, having relevant and competitive pay and benefit packages remains critical to attracting and retaining talent. There is a great reprioritisation of work, rewards and careers under way, and it's putting significant pressure on compensation programmes for many employers," he added.