Talent Acquisition
LinkedIn celebrates 2017 Top Social Recruiters
Through its Top Social Recruiter program, LinkedIn recognized the next generation of social recruiters, who are making a visible impact on changing the face of the recruiting industry, and at the same time, inspiring others to up their social recruiting game.
Top Social Recruiter or TSR, is a platform that recognizes and celebrates LinkedIn's top users, who in their respective organizations, are doing a fantastic job of using the power of social recruiting. This coveted group of 40 in India serve as ideals within the larger talent acquisition community, as they break stereotypes and embrace the persona of a modern recruiter.
As LinkedIn today sits at the helm of social recruiting, it celebrated its champion recruiters who made it to the India Top Social Recruiters list in 2017. A series of events were organized across Mumbai, Gurgaon & Bangalore to acknowledge the winners. All three events were based on the theme – 'The Power of Possibilities', as it is recruiters who not only make dreams come true, but also build great teams that help businesses scale.
During these events, the LinkedIn Talent Solutions team shared the methodology behind the selection of these top social recruiters. LinkedIn Recruiter Index (LRI) was the metric which was used to quantify a recruiter's effectiveness at using LinkedIn Recruiter (LinkedIn's flagship product), and other social engagements across the LinkedIn platform. The time period evaluated was Jan-Dec 2016, and required minimum 6 months of Recruiter usage.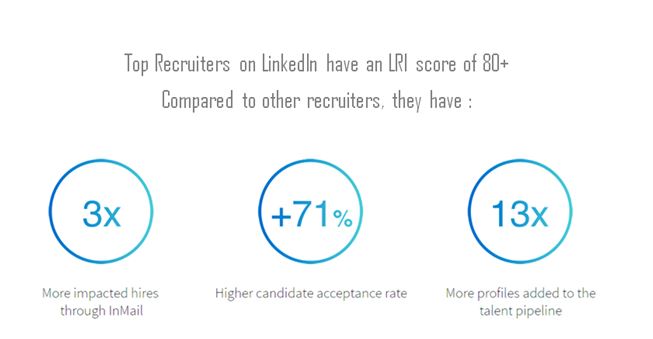 The 3-hour long event witnessed a panel discussion with the winners from the respective city and a mentor speak session. Jonas Prasanna, one of the mentors to the winners of the India 2017 TSR list, inspired audiences present at the Mumbai event and encouraged them to work towards making dreams come true. He shared the importance of feedback, leveraging content and being a Sherpa to your candidates and to your organization. Similar tips and tricks, as well as, learnings from their individual journeys were shared by Manoj Kenadath (TA Head, LinkedIn India) and Maya Nair (Social Recruitment Lead, IBM) at the Bangalore and Gurgaon events respectively.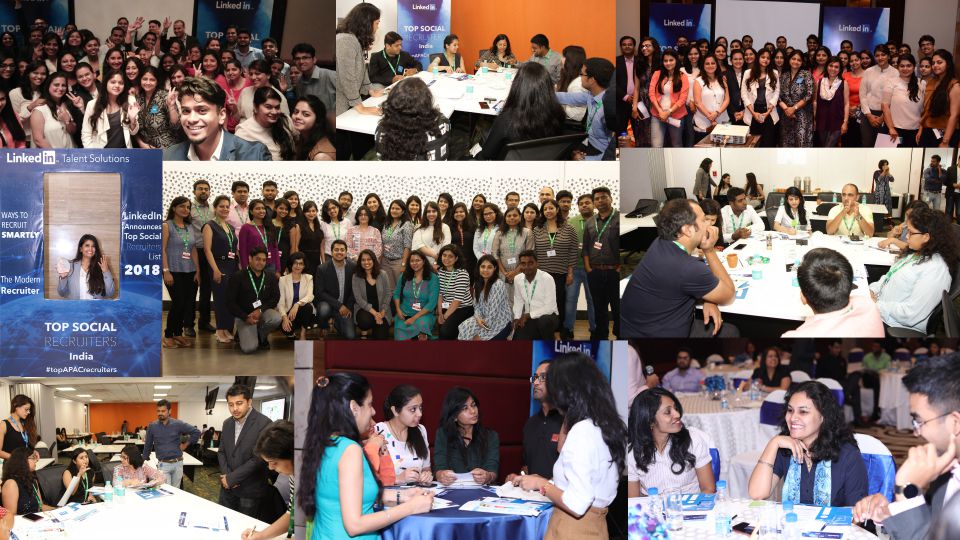 The day's proceedings concluded with an engaging workshop that helped recruiters identify their personas as 'Artist' or the 'Scientist' or 'Both'. The LinkedIn team attempted to establish that the most successful recruiters effectively combine the art and science of recruiting, and one needs to acknowledge their own orientation and learn from the other.
Here are 5 key takeaways from the three events that every recruiter must imbibe in order to be future ready:
1. Be curious and ask questions. You won't find the ideal candidate unless you know exactly what you're looking for. Ask.
2. Build relationships. Be warm, be approachable, be trustworthy. Building a long-term rapport will help build a robust pipeline.
3. Engage your prospects with a good story. Influence your candidates with moments of truth that substantiate your pitch. A conversation today is a candidate for the future.
4. Embrace technology in this ever-evolving digital world, but be judicious while adopting any.
5. Finally, never settle. Keep evolving – there is always a better or different way to do the same thing. What worked in the past may not work in the future.
Recruiting landscape has completely transformed in just the last decade. What used to be simply about filling an open role has evolved into a holistic, data-driven, professional networking and strategic line of work that brings about a real change in any business. It's time one leveraged the benefits of social media and vigorously built authentic connects to make a difference to their organizations, one hire at a time!
Missed the 3 city events? Join our upcoming virtual "Social Hiring Masterclass Series" in association with LinkedIn Talent Solutions. Our first Masterclass on 1st June will focus on helping you build the right social profile to set you up for social recruiting success. Register here.