Life @ Work
Garage Society's CEO Elaine Tsung on the rise of coworking spaces in Asia
Elaine Tsung, CEO and Founder of Hong Kong-based coworking facility provider Garage Society, talks about the emerging demand of coworking spaces in Asia and shares how different countries in the region are adopting this new way of working.
An investment banker turned serial entrepreneur, Elaine Tsung founded Garage Society in 2014 as she realized the need to create flexible workspace solutions and provide business support to the new generation workforce across Asia. 
In an interaction with People Matters, Tsung recalls, "Things in the space of people and work started to shift and we observed some interesting emerging trends, largely powered by technology. I was not equipped enough to build a tech company but at the same time, I was able to observe that the rapid development in technology is going to shift workplace priorities as well."
"I wanted to build a platform to help the tech and new age companies, nurture a workplace environment where everyone can prosper and foster a community where like-minded people work, live, learn and grow through sharing and collaboration," shares Tsung. 
The first coworking space was then opened in Hong Kong, which is also the birth country of Tsung. Now, the coworking spaces of Garage Society are in Thailand, Cambodia, the Philippines and recently have also made its way in India. 
As of 2018, the Asia Pacific flexible workspace market was the fastest growing. According to the Instant Group report, the coworking space supply in its key cities increased by over 15 percent. According to expert estimates, the region has over 8,600 centers offering flexible offices. 
Read as Tsung discusses the rise of coworking spaces in India. The interview also features Prashant Garg, Country Manager - India who talks about Garage Society's expansion plan in India.
How is the demand for coworking spaces like in Southeast Asia? Is it a popular trend there to have a coworking culture?
The demand has increased substantially in a couple of years. When I started working in this industry in Hong Kong about 8 years back, the term coworking was pretty much unheard of in Asia. Then in the last two years, we have seen not only international players expanding in the region but also many local players emerging in the industry. 
And we can see this sudden increase in the number of coworking spaces in the region as adoption ie. the number of people opting to work in coworking workspaces rises.
This demand for collaborative and flexible workspaces has been majorly led by the new generation of the workforce and comes not only from freelancers, startups but also larger MNCs. 
It is no more a physical place people are looking to work in but a community activation program that they believe everyone can benefit from. 
Where do you see the maximum demand coming from, in terms of industries and countries? 
From an industry perspective, the adoption has been highest among tech companies, financial institutions, and consultancies. Then, of course, there is a vibrant community of freelancers & startup companies. 
If we look at the trends in the region, in Hong Kong, more than 340 coworking spaces are available within the city only, the highest in the Asia Pacific region. And this market supply has increased by 18 percent since 2018. The supply also grew by 19 percent in Bengaluru and Singapore. 
For us personally, we have received an almost similar and good amount of demand in all the countries we operate in. While we are still in expansion mode, in Hong Kong we have achieved 98 percent occupancy, and in India, within two months we have filled 80 percent occupancy at our first facility here in Gurugram. 
Of course, there are countries where the startup scene is not that vibrant yet. But even they are slowly catching up and getting more familiar with the new ways of work.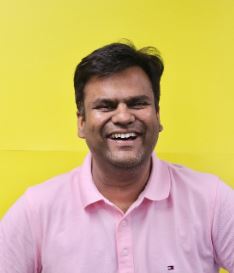 In April 2018 last year, Garage Society roped in Prashant Garg to head its India business and take the company's vision forward - to establish this Asia based co-working space operator as a stack office space solution for enterprises, startups or freelancers, ahead in the country. 
Coworking spaces have recently gained popularity in the country and many multinational brands like WeWork and CoWrks have also opened their spaces here. Considering the increased competition, how do you think Garage Society will stand out and expand its business in India and make its place?
We have entered the space in the country at the right time. The industry is in its growing phase and holds so much potential. We don't have to educate the people about the concept of coworking, we can make the most of the current opportunities by fulfilling the current demand for such spaces. 
Yes, the competition is huge but what sets each of us apart is our own unique offerings. All of us our providing flexible workspaces but how we keep innovating in terms of the interiors, the additional benefits, the workshops, collaboration, and networking initiatives, is what will define our future. 
Currently, we have several programs offered at our workspaces. For instance, there is Garage Commons - the online community platform of founders and aspiring leaders alike and Garage Cadet – to Inspire the next generation of entrepreneurial minds. It is a university Internship Programme to place talented students from top universities in startups and corporates working in out of their space. 
Garage Society hence strives to keep its offerings as eccentric and relevant as possible and this is how we aim to get our competitive edge. 
Currently, how many employees does Garage Society have in India? Are you looking to hire more?
We have witnessed a positive response since the beginning of our journey. For our first workspace in DLF Cyber City, Gurugram we had achieved 95 percent occupancy in less than 4 months. Garage Urban Square & Garage Digital Greens are completely sold out and we're getting a lot of queries for Garage 270 in Udyog Vihar. As there is so much more potential to grow we shall continue to expand. 
We started with a team of 10 people and by the end of the year, we aim to grow by 3x to 4x and plan to open 8 to 9 centers in other cities like Pune, Mumbai, Hyderabad, and Bangalore. 
Image credit: Garage society