HR Technology
Funding & acquisitions in the HR tech and work space: Oct-Dec 2020
How did the HR tech and worktech space fare in terms of fund raisings and investments in the third quarter of this very difficult year? Take a look.
The third quarter of the year saw funding in HR tech and Worktech continue an upward trend in India. Globally also, there was significant activity in this space with many HR tech platforms getting funded. In India, for instance, Eightfold AI raised a $125 Mn Series D funding round while globally, Hibob, the HR technology innovator behind the people management platform bob, announced that it has raised $70 Mn in Series B funding. In this very quarter enterprise software giant Salesforce signed a definitive agreement to buy work communications platform Slack for US$27.7 billion, the largest acquisition ever made in Salesforce's history.
Here's a quick look at the significant fundraisings and acquisitions in the HR tech space and workspace in the third quarter of this year.
Fundraisings/ Investments from Oct-Dec 2020
Betterplace : Betterplace which provides digital solutions for blue-collar workforce management throughout the entire value chain, raised $10 Mn in a Series B round led by Jungle Ventures and a total of $16 Mn since its inception in October. Existing investors, Unitus Ventures, 3One4 Capital, and Venture Highway also participated in the round. With this fundraise, the company will continue to deliver innovative products, build its presence in new business verticals, expand its footprint in the SME sector, and grow internationally
Leena AI: Leena AI, an artificial intelligence (AI)-powered employee experience platform, raised an $8 million Series A financing led by Greycroft to expand its go-to-market programs and accelerate product development in November. The round also included a personal investment from Adam Miller (Founder of Cornerstone OnDemand), Alan Patricof (Chairman of Greycroft), and Jim Moffatt (ex-Chairman/CEO of Delloite Consulting). In conjunction with the funding, Mark Terbeek, partner at Greycroft, will be joining Leena AI's board. The funding will allow Leena AI to continue its momentum by helping the world's top enterprises to modernize their legacy internal helpdesk systems to better their employee experience. 
TurboHire: Hyderabad-based Augmented Intelligence-driven recruitment platform TurboHire raised $1 Mn in seed funding with a series of institutional and individual investors investing in the promising startup in November.  The investment round is led by Pentathlon Ventures. The other participants include Kia Ora Ventures as well as individual investors Monish Darda, Sanjay Balram and Prabir Jha among others. The seed capital will be utilized for taking TurboHire to global markets, improving the value proposition by building an ecosystem and deepening the intelligence with automated interviews.
Junoon: Vocational training and Jobs search platform Junoon, targeted at blue-collared workers in India raised a seed round from angel investors like Kunal Khattar, Sandeep Aggarwal, Chaim Freidman, Viren Rana, and Vishesh Tandon in November. The deal size and company valuation was undisclosed and the round was led by Kunal Khattar of AdvantEdge and Tech Entrepreneur and Investor Viren Rana.  
Infeedo: SaaS-based people analytics startup inFeedo, which operates an employee experience chatbot to identify disengaged employees who are likely to leave, announced that it has raised US$3.2 million in an oversubscribed funding round led by former Khosla Ventures partner Benjamin Ling, the founder of Bling Capital in November. Other participating investors include Maninder Gulati, Chief Strategy Officer at OYO, Munish Varma, Managing Director for EMEA at SoftBank, and Girish Mathrubootham, founder of Freshworks.
Cityflo: Cityflo, an app-based bus service that provides a comfortable and stress-free commute experience for corporate professionals in Mumbai raised INR 57 Cr in Series A funding led by Lightbox Ventures. India Quotient who had infused a seed amount of INR 3 crore into Cityflo in 2019 along with other angel investors has also participated in the round. Cityflo aims to utilize the amount raised to enhance its offerings beyond industry standards, expand services on the current and new routes, and strengthen its position as a daily commute brand for the city's working professionals. 
Eightfold AI: Eightfold AI raised a $125 Mn Series D funding round. A significant amount of this investment will be committed to hiring exceptional talent in India. Additionally, the funds will be used to expand and scale Eightfold's leading AI-powered Talent Intelligence Platform, a single solution for managing the entire talent lifecycle. The funding round is led by General Catalyst and also includes investors from previous rounds, including Capital One Ventures, Foundation Capital, IVP, and Lightspeed Venture Partners. Total funding raised to date by Eightfold AI is more than $180 Mn. 
GetWork: HR Tech startup GetWork, which is on a mission to democratize job opportunities for GenZ college students by training them on in-demand industrial skills, raised 30 lakhs investment from Rudraksh Ventures, founded by Angel Investor Munish Bhatia, ex-Aon Hewitt & DXC Technologies. The funds from the pre-seed round will be used to enhance the GetWork Recruit candidate-matching AI engine.
Callify.ai: Mumbai-based smart calling platform for working professionals Callify.ai raised a seed funding of $560,000 led by Malpani Ventures in December. Investors, including startup incubator and accelerator Venture Catalysts, UAE-based Calega Ventures, The Chennai Angel Network, and Marvari Angel Network also participated in the round. With this capital infusion, the startup aims to strengthen its presence in the HR tech domain and replicate its technological infrastructure to address use-cases across several other industries.
Skuad: Skuad, a digital payroll platform for remote-working teams, has raised $4 Mn in seed funding from BEENEXT and Anthemis Group, alongside Alto Partners Multi-Family Office and Rohan Monga, CEO of Zenius Education among others. The firm will use the funds to grow its remote employment infrastructure and scale its growth team in multiple geographies.
Acquisitions from Oct-Dec 2020
CBSI India: FirstMeridian announced 100% acquisition of CBSI India Pvt. Ltd., an IT staffing business, for a total investment of INR 120 Mn in October. CBSI and its employees will now operate as part of the FirstMeridian group. With presence across Contract Staffing as well as Permanent Recruitment, CBSI works with marquee clients in the IT Service Industry Space. CBSI team in India, led by Poornima Babu, has over the past 15 years built the company into a trusted partner, enabling clients across industries find and work with the right talent. 
FastNext: Global consulting firm ANSR announced the acquisition of two-year-old AI-driven recruitment startup FastNext, in an all-stock deal in November. The financial details of the acquisition have not been disclosed. ANSR supports multinational organizations set up their global capability centers (GCCs), and has so far helped set up over 60 GCCs, and enabled recruiting more than 70,000 people since inception. The new acquisition will help ANSR automate the recruitment process and help drive efficiencies. 
Spotmentor Technologies: EY India has acquired Spotmentor Technologies, an artificial intelligence backed human resource technology startup and an end-to-end skilling platform to help businesses identify skills required for the future of work and upskilling & reskilling talent. With this acquisition, EY hopes to strengthen its people advisory portfolio of digital services through the acquisition.
Rekrut India: upGrad has acquired Rekrut India, the recruitment and staffing solutions company. This 100% acquisition marks an unprecedented M&A in India, where an edtech company has acquired a recruitment firm. The Mumbai-based Rekrut India provides solutions to build organizations' human capital through their deep sectoral expertise, an extensive network of 100+ recruiting experts, and pioneering products that are agile & adaptive given the complexities of hiring in today's times.
Global Fundraisings/ Investments from Oct-Dec 2020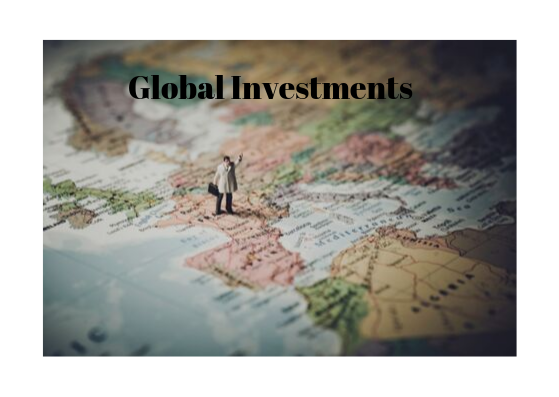 Braintrust: Braintrust, a network for freelance technical and design talent raised $18 Mn in new funding in October. The funding round was led by ACME and Blockchange Ventures, joined by new investors Omidyar Technology Ventures, Pantera, Multicoin, Hashkey, and Variant. The company intends to use the funds to further accelerate the marketplace's growth.
SKAEL: The technology company offering the automation platform for creating and deploying digital employees, secured $4.1 million in a Seed funding round in November. Firms including Bonfire Ventures, Daher Capital, Backend Capital, RIDE Ventures, StratMinds VC, Buffalo Ventures, and others participated in this round.
Remote: HR technology platform Remote, which provides international payroll, taxes, benefits, and compliance services secured US$35 million in Series A funding in November. The Series A round was led by Index Ventures and joined by Sequoia Capital, with additional participation from angel investors including Aaron Levie, Zach Weinberg, and Kevin and Julia Hartz. In total, Remote has raised US$46 million in 2020 so far, including US$11 million seed funding in April.
SafeSpace: Singapore-based B2B2C digital mental healthcare provider startup, Safe Space™ closed their seed round of $250K through MAS-licensed equity crowdfunding platform, FundedHere on 30th October 2020. The funds will be used to further Safe Space™️'s mission in highlighting the importance of mental health in the workplace, and to expand to businesses across the APAC region in 2021.
TRANSFR VR: TRANSFR VR, an immersive learning startup concentrated on the application of VR to simulate on-the-job training has announced the successful raising of $12Mn in Series A funding. The funding will enable the company to scale and develop training programs in areas most impacted by pandemic-related job losses, mass unemployment, and skills gaps.
Pulsifi: HR AI startup Pulsifi, which won the HR Tech PitchFest in October, announced today that it has raised US$1.8 Mn in an angel funding round, bringing its total funding to US$4 million. The round brought in new investors Aaron Chen, founder of KVC group of companies, Kairous Capital, and Rajesh Lingappa, co-founder and former CTO of RedMart, to join the startup's existing investors.
HiBob: Hibob, the HR technology innovator behind the people management platform bob, announced that it has raised $70 Mn in Series B funding led by investors SEEK and Israel Growth Partners (IGP). Marking the progress of Hibob's mission to simplify people management, culture building, and employee engagement for remote and dispersed workforces, the investment will allow Hibob to drive wider global expansion while contributing to further Hibob product development.
Heru: Mexico's first comprehensive digital worker service platform startup Heru has raised $1.7Mn USD pre-seed venture financing. The start-up's growth has been rapid over the last six months, garnering 19,000 registered users. The Heru app works partly by connecting gig workers with physical locations called Heru Casas for them to have a safe place to stay. Through the app, independent contractors can also find insurance policies, working capital and credit, tax-declaration products, financial guidance, cell phone data plans, and more. 
Diversely.io: Singapore-based diversity-focused startup Diversely.io raised US$200,000 in a pre-seed funding round that drew eight angel investors including Rob Bryson, founder of WeNetwork and ex-MD of Robert Walters Singapore.Diversely.io was founded in mid-2020 by Hayley Bakker and Helen McGuire with the objective of removing bias from the hiring process through technology. Their new startup is currently working on an end-to-end HR platform that uses AI tools to improve employers' outreach to under-represented groups, such as by eliminating bias in job description language, analyzing the diversity of candidates who are attracted, shortlisted, and interviewed, or even assessing how well new hires contribute to an organization's D&I targets.
MyInterview: MyInterview, a smart video interview platform prioritizing personality in the hiring process, announced a $5 Mn seed round led by Aleph, with participation from previous investors Entrée Capital and SeedIL Ventures. The funding will be used to expand the company's sales, product, and R&D teams as it continues to grow in the US and UK markets and around the world.
Global Acquisitions from Oct-Dec 2020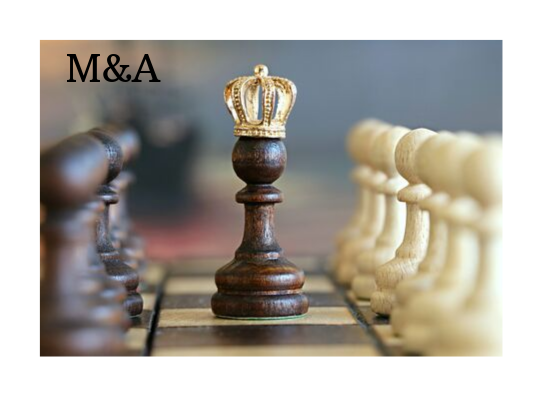 Global Knowledge: Churchill Capital Corp II ("Churchill II") a special purpose acquisition company, and Software Luxembourg Holding S.A. ("Skillsoft"), a global leader in digital learning and talent management solutions, announced in October that they have entered into a definitive agreement to merge, and Churchill II also announced today that it has entered into a definitive agreement to acquire Global Knowledge Training LLC ("Global Knowledge"), a worldwide leader in IT and professional skills development, from investment funds affiliated with Rhône Capital, a global private equity firm. Churchill II will merge with Skillsoft in a transaction valued at approximately $1.3 Bn and, following the closing of the merger, the combined company will acquire Global Knowledge for approximately $233 Mn, putting the total cost of the transactions at $1.5 Bn.
IGB: VONQ announced today that it is acquiring IGB, a leader in job distribution, programmatic advertising, and recruitment analytics. VONQ, a European recruitment technology company with the previous backing from Randstad Innovation Fund, is an industry leader serving nearly 1,000 corporate customers including Deloitte, Shell, and Microsoft. This move accelerates VONQs push into new markets and its momentum towards becoming the global leader in SaaS job marketing solutions. VONQ purchased IGB for an undisclosed sum.
Slack: Enterprise software giant Salesforce signed a definitive agreement to buy work communications platform Slack for US$27.7 billion, the largest acquisition ever made in Salesforce's history. The deal, first rumored in November and confirmed just days later on December 1, will add Slack's platform to Salesforce's existing software suite, which had previously lacked a collaboration tool, and according to the official announcement, Slack will be utilized as the "new interface for Salesforce Customer 360".
Element AI: ServiceNow signed an agreement to acquire Element AI, an artificial intelligence (AI) company with deep AI capabilities in December. Element AI will significantly enhance ServiceNow's commitment to building the world's most intelligent workflow platform, enabling employees to work smarter and faster, streamline business decisions, and unlock new levels of productivity.