Funding & Investment
Funding & acquisitions in the HR tech and work space: Oct-Dec 2019
In the third quarter, California based Automation Anywhere, raised $290 Mn in Series B funding while in India, HR and Payroll software solutions firm Greytip Software Private Limited bagged a funding of Rs 34.5 Cr from Info Edge and MegaDelta Capital.
The year 2019 had started with more investment and funding activity in the global space compared to the Indian HR tech space. However, in the third quarter of 2019, investment activity picked up pace in the Indian HR tech space as well.
As per Deloitte Consulting LLP, the HR technology marketplace is a $400 Bn market globally. Investor interest in this sector is steadily growing globally and in India as well. It is estimated that Indian firms can save at least $600 Mn annually with HR tech. As organizations turn more towards digitization, investments in the sector are expected to grow.
Here's a quick look at the significant fundraisings and acquisitions in the HR tech space and workspace in the third quarter of this year.
Fundraisings/ Investments from Oct-Dec 2019
Greytip Software: HR and Payroll software solutions firm Greytip Software Private Limited that operates HR Automation and Payroll Product, GreytHR, raised a Series C funding of Rs 34.5 Cr from new investor Info Edge and existing investor MegaDelta Capital in October. The HR Tech firm will use the proceeds to grow from its current base of 9,000 clients and expand its product, sales, and marketing operations to newer markets.
Great Manager Institute (GMI): In the same month of October, people management startup Great Manager Institute (GMI), which provides personalized people management coaching, raised $283,00 (approximately Rs 2 Cr) in its angel round of funding. 
Talent Litmus: Mumbai-based startup Talent Litmus, a platform for game-based assessments and learning, has raised an undisclosed amount of funding from Inflection Point Ventures (IPV) and Haptik co-founder Aakrit Vaish via Let's Venture in October. The HR Tech startup will utilize its funds to invest in R&D, expand product portfolio and geographies served.
Vahan.ai: Y Combinator-backed Vahan.ai raised fresh funding from Khosla Ventures, Founders Fund, and Pioneer Fund in the month of October. The Bengaluru-based jobs platform will be using these new funds to scale up and expand their existing operations.
CBREX: Bengaluru based Global recruiter exchange, CBREX raised an amount of $1.1 Mn as equity funding from a few Indian high net worth investors in November. The tech platform uses machine learning to connect jobs to vendors (suppliers) and helps companies hire anyone, anywhere. 
Ekincare: Health benefits startup, ekincare, raised $3.6 Mn in a Series A funding round led by a new investor, with participation from existing investors including Venture East, Eight Roads and Touchstone equities in the month of November. The funds will be used to strengthen ekincare's technology platform, business development, marketing, and expand its portfolio of offerings in the corporate health benefits market.
Smartworks: Smartworks Coworking Space, a flexible space solutions provider raised $25 Mn in its Series A round of funding from Singapore-based Keppel Land for a minority stake in November. The company will use the money to increase its desk counts across the cities where it already has a presence and to enter new markets. 
MyHQ: Co-working platform myHQ raised $1.5 Mn from investors including India Quotient in the month of November to fund expansion plan. It offers workspaces across 120+ locations in Delhi-NCR region at places like restaurants, cafes, co-working centres and office complexes that have excess inventory.
TapChief: TapChief, an online platform for professionals to earn incomes without full-time jobs, has raised $1.5Mn in funding from early-stage venture capital firm Blume Ventures. The Bengaluru-based startup plans to use the funds to expand its network of professionals, enhance its product offering and integrate its technology with existing enterprise people management systems like human resource systems, people management systems and vendor management systems.
Awign: Awign, the Bengaluru-based startup that offers 'Work Fulfillment' platform to fulfil on-field enterprise functions through gig workforce raised $4 Mn in a Series A funding round led by Work10M, Michael and Susan Dell Foundation, Eagle10, and existing investors, Unitus Ventures in the month of December.
Global Fundraisings/ Investments from Oct-Dec 2019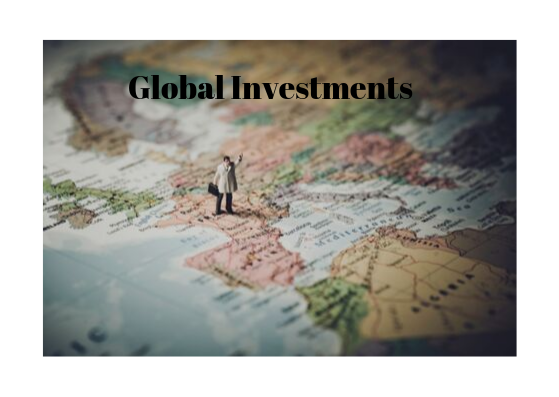 Jobiak: Jobiak, the creator of an AI-based recruitment optimization technology for search and social media platforms (e.g. Google for Jobs, Facebook for Jobs), has raised US$2.3 Mn in a seed funding round led by a group of private investors and entrepreneurs. Jobiak will use the proceeds to further capitalize on its unique market leadership position and patents by expanding its go-to-market footprint, innovative product development, and make key leadership team hires. 
Joyous: New Zealand based HR startup Joyous has raised $NZ4 million in seed funding, led by Aussie VC fund AirTree Ventures in November. The Auckland-based startup provides employee feedback software and allows for "frequent and open" feedback, and encourages managers and senior leaders to respond to it. The majority of this bout of funding is pegged for investment in the Joyous engineering team.
Trickle: Trickle, an Edinburgh-based startup, whose HR software enables corporates enhance to engage with employees, secured a 1 million pound in seed funding in December. The funding came from Techstart Ventures. 
Automation Anywhere: California based Automation Anywhere, a Robotic Process Automation (RPA) company raised $290 Mn in Series B funding round led by Salesforce Ventures with additional funding from existing investors, including Softbank Investment Advisers and Goldman Sachs in November this year. 
Gloat: AI talent marketplace Gloat raised $25 Mn in Series B funding to further its mission of democratizing career development, unlocking skills, and enabling enterprises to build a future-proof workforce in December. The round was led by Eight Roads Ventures, alongside Intel Capital. Existing investors Magma Venture Partners and PICO Partners also participated. 
SalaryFits: Employee Financial Benefits platform SalaryFits, an HR Tech company based in 7 different countries from Brazil to India, has raised $5 Mn from the Brazilian VC Fund Confrapar. The investment aims to increase its presence in India and expansion in other key global markets spread across Latin America, Europe and Asia.
Acquisitions from Oct-Dec 2019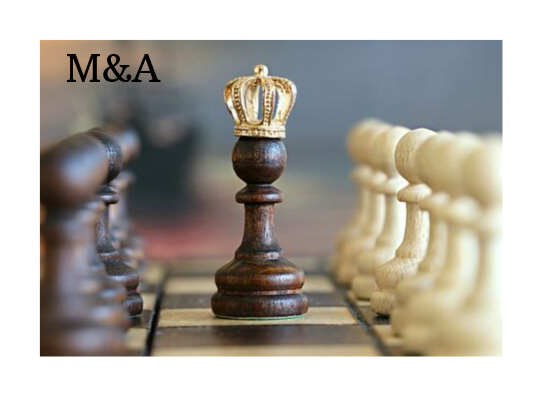 VONQ: Globally, European private equity firm capital D acquired a majority stake in VONQ, a recruitment marketing startup that enables companies to bypass traditional recruitment agencies and reach their target talent in November. The firm has acquired 54 percent of the startup in the deal. Other financial details were not disclosed.
Clinch: In November, Australian-based HR Software-as-a-Service (SaaS) provider PageUp confirmed its acquisition of Dublin-based recruitment marketing SaaS provider, Clinch. The acquisition of Clinch expands PageUp's recruitment software offering to include proactive sourcing and other recruitment tools including content management, automated recruitment marketing, and enhanced candidate relationship management.
Adepto:  Workforce upskilling platform Degreed acquired Adepto, a Total Talent platform that provides visibility and access to the skill-sets of current, past, and potential workers. The combination will accelerate Degreed's global expansion, and add enhanced skills inventories, on-the-job development experiences, and career mobility to the company's learning experience platform. Terms were not disclosed.
Mimir: US-based coding talent evaluation platform HackerRank acquired a cloud-based platform for computer science courses, Mimir. Mimir delivers an innovative way for professors and teaching assistants to educate computer science students and assess their progress. The acquisition will help student developers to learn, improve and assess their skills to become career-ready.
Qilo: Work and HR tech company PeopleStrong announced the acquisition of Qilo, a SaaS performance management product that enables CXOs to drive business outcomes and create a high-performance culture by aligning people-performance to business strategy, in December. Qilo is the third acquisition by the company in the last two years.