Employee Engagement
5 employee experience experts you will meet at People Matters EX APAC 2021
Employee Engagement Expert Jill Christensen, GOJEK's Sunil Setlur, Steve Bennetts from Qualtrics, ST Engineering's Molly Teo and Jay Clem from Microsoft will take a deep dive into different aspects of designing employee experience for the now and next of work with keynotes, case study sessions, and panel discussions.
Reward Gateway's latest survey of employees and senior HR decision-makers across the UK, U.S., and Australia shows employees' plans to leave their current jobs, and reveals what HR leaders intend to do to keep them. It is clear that the next 12 months will define how employers can balance healthy employee churn while attracting, retaining and engaging top talent.
Taking these statistics and trends into focus, it is no secret that talent lifecycles and journeys have undergone a tremendous shift in the last one and a half years and more. From hiring to onboarding to development, the way employees engage with the organisation and each other continues to transform, as most companies experiment with hybrid work models. The shift to remote, the demand for flexibility, an increased focus on well-being, among other things are some lessons we have learnt in these few months of transition in the ongoing pandemic era. But what leaders continue to battle with is how they recreate their EX strategy to constantly shifting  talent priorities? EX is not an HR strategy alone to increase well being and improve productivity and retention- to win the war for talent and drive business success it has become one of the most critical elements. 
As a report by Gallup puts it, the 'Great Resignation' is really the 'Great Discontent'. How can talent leaders tackle this era of 'Great Discontent', while they also deal with hybrid work experimentation, ongoing pandemic and rapid shifts in business ecosystem is the big challenge?
To help leaders across the Asia Pacific region employee experience experts, leaders from progressive companies, and EX problem solvers from across the globe are coming together at People Matters EX APAC 2021 and enabling organisations to lead the next curve, design a new EX for the Now and Next of Work. 
Here are five employee experience experts you will get a chance to meet at the one-day virtual conference:
Jill Christensen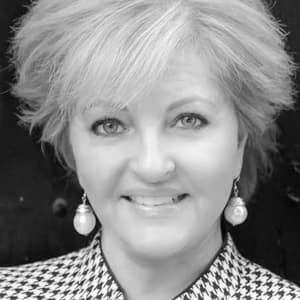 Employee Engagement Expert & Author - If Not You, Who? Cracking the Code of Employee Disengagement, takes leaders on a journey that educates and inspires them to act. In the past three years, Jill has presented her proven strategy to re-engage employees to 250,000 people in 33 industries, 38 U.S. states, and 10 countries. 
A former Fortune 500 Corporate Communications business executive with a Six Sigma Green Belt, Jill understands how organizations operate, and what they need to do differently to attract, retain, and engage both on-site and remote employees. Her book, If Not You, Who? How to Crack the Code of Employee Disengagement, is a global best-seller, and her popular weekly blog was named a Top 100 Corporate Blog alongside Apple and Microsoft. These resources are being used by SMBs, Fortune 500s, start-ups, government agencies, non-profits, and family-owned businesses around the globe. 
If you are looking to increase productivity, retention, customer satisfaction, and profitable revenue growth, you mustn't miss the opportunity to meet her and learn from her at People Matters EX APAC 2021. 
Jay Clem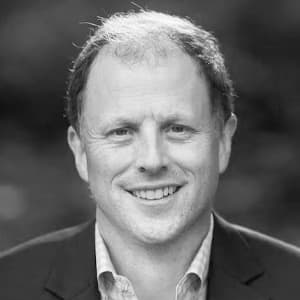 A hybrid workplace has further accentuated the importance of EX platforms for organisations to ensure a great and probably the only way of delivering employee experience. But what do the new EX platforms look like and how can organisations leverage them effectively? Jay Clem is leading the digital employee experience strategy for one of the organisations at the forefront of hybrid work as General Manager, Employee Experience and Platforms, Microsoft. 
Prior to his role at Microsoft, Jay served as Senior Vice President of Global Information Technology at Razorfish, Vice President of Information Technology at aQuantive, and Manager of Corporate Electronic Messaging at Amazon.com. 
Learn how to navigate through the challenges of adopting EX platforms from Jay at People Matters EX APAC 2021. 
Sunil Setlur, Chief People Officer, GOJEK, Singapore

Sunil Setlur is currently the Chief People Officer at Gojek, Southeast Asia's leading technology group and a pioneer of the integrated super app and ecosystem model. He joined Gojek in 2019 and leads all aspects of human resource (HR) management at the company, with his function supporting thousands of employees around Southeast Asia. A seasoned HR leader, Sunil has more than a decade of experience in the industry. Prior to joining Gojek, he led HR for Google's Partnerships business in APAC and was a Senior HR Business Partner with Amazon, where he was in charge of HR for groups spanning multiple functions and business lines. He started his career at Accenture and took on several leadership roles during his time there, including leading HR for Accenture\'s Healthcare Management Operations group in the Philippines. 
In an interview with People Matters earlier, Sunil shared, "A hybrid model is what we continue to aspire to achieve, although this will depend on local regulations in each country. We believe this hybrid model is well-suited to Gojek because of the nature of our work. For example, a lot of innovation in developing tech products happens when there is strong collaboration, and that is often best served by in-person interactions."
At Gojek the team has an operations team that is regularly on the ground with our driver-partners, and hybrid arrangements are thus more of a default for them as compared to a full work from home model.Ultimately, employees can choose what suits them best, and the leadership is ensuring they're supported whether they choose to work at home or adopt hybrid arrangements.
Get more insights from Sunil on leading EX for a hybrid workplace at People Matters EX APAC 2021. 
Steve Bennetts
Steve is the Head of EX Strategy and Solutions for Qualtrics in APJ, leading a team of specialists in guiding organizations to optimize the EX at every point in the employee lifecycle. He is one of the region's most experienced EX specialists having played a crucial role in launching and developing the XM category in APJ. 
Steve specialises in EX and human-centered technologies. As businesses and governments rethink the ways they work for a post-pandemic world, Steve brings 20 years of experience as a qualified business psychologist helping organizations design and improve their employee experiences.
Learn how you can create a human-centered and tech-driven EX strategy for your business from Steve at People Matters EX APAC 2021. 
Molly Teo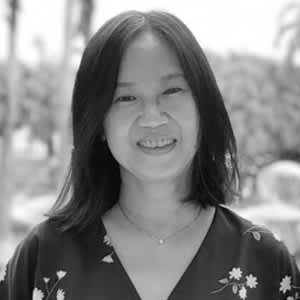 Molly, an HR leader and change manager is currently working as VP, Head of HR, Group Headquarters, ST Engineering. She is a Strategic partner & Capability builder for Technology, Digital & IT talents. She focuses on leadership renewal, culture transformation, and M&A. Before ST Engineering, Molly has worked as Regional HR Director, APAC at Schneider Electric and Menarini Asia-Pacific. She has experience of building digital capabilities and driving cultural transformations for diverse teams. 
Learn from Molly how to create an inclusive and nurturing culture for hybrid work where your people can thrive at People Matters EX APAC 2021.