Diversity
'Rising High': Women tech leaders on cracking 'glass ceiling'
Women tech leaders, who have achieved success despite the odds, share their insights on their career paths, how the new generations of women leaders are breaking the glass ceiling, new challenges and changing the future of work.
Despite gender diversity programmes, women in the technology sector around the globe still struggle with discrimination and lack of opportunities. And when it comes to promoting women to mid-senior and senior leadership positions, the path is still not smooth.
Whether deliberate or unconscious, bias makes it difficult for women to move ahead. But knowing that bias exists isn't enough and action is needed to level the playing field.
The tech industry has a long way to go toward achieving equality in the workplace, and in the post-Covid world, it is important to think about the future of work for women in technology.
People Matters gathered insights from women who made it to the top in the technology sector on how they broke the glass ceiling and can inspire others to follow suit, the new challenges for women in tech, and on the changing future of work.
'Challenges inevitable, but also opportunity to emerge stronger'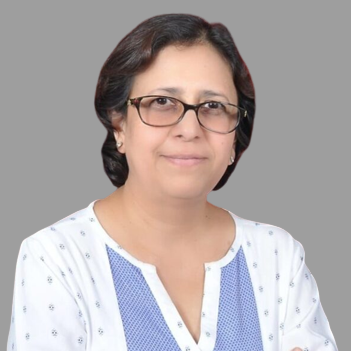 More women are joining the workforce and assuming leadership roles across industries, which is an encouraging sign.
"While it is a fact that gender bias and discrimination are not fully eradicated from the workplace, the situation today has vastly improved from what it was a few years ago. Cybersecurity, in particular, has always been a male-dominated industry, however, the pandemic and the increasing democratisation of technology has helped create more access and caused significant workforce disruption, for women especially.
"Technology has enabled work from anywhere which has been embraced by a lot of companies, which has encouraged more women to join the tech field, addressing the skills gap in the process. It has helped create a better work life balance and provided the flexibility that women need to balance the various roles that they play in their lives," says Jhilmil Kochar, Managing Director, CrowdStrike India.
Kochar, who has over 25 years of experience and is a mentor at the Women in Cybersecurity network which aims to bring together women in cybersecurity from academia, research and industry to share knowledge, experience, networking and mentoring, says challenges are indeed inevitable, but they also provide an opportunity to emerge stronger.  
"Be it a leadership role in government or corporates, women face the same set of challenges that a man would - rapidly changing market dynamics, technology disruptions, structures and global events-based risk.  So, according to me, for some women who take on the leadership role, the challenges would be more from a personal front, which is balancing the needs of the family and the demands of work. I did have my share of a few testing times, however, with the excellent support of my family and colleagues at CrowdStrike, I was able to surmount them.
"My suggestion rather than advice to women in the tech industry is to be persistent and diligent. Do not try to be a superwoman. It is important to bring your unique perspective to the table and it is essential to find the right set of teams to support you.  Have an open mind, participate in opportunities that come your way, and ensure that your learning never stops," she says.
'Misconceptions about industry lead to women overlooking opportunities'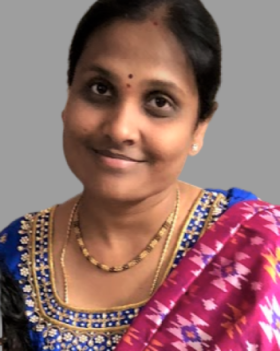 Tech is still considered, and is, a male-dominated field, with limited access to established networks, lack of access to STEM education, gender biases and stereotypes, and lack of role models some of the barriers hindering women's rise to the top.
"Add to that, misconceptions about the industry lead to women overlooking the opportunities available in the digital world," says Swarnalatha Puligoria, Senior Director of Engineering, Commvault, a leading intelligent data services provider.
Puligoria, who is also a trailblazer for having seen the ebb and flow of technology in the ICT industry for over two decades, says to bring more women in tech, we need to create an ecosystem of mutual learning and collaboration without borders, where organisations can take steps to incite large scale impact with well-designed programs for up-skilling, leadership grooming and re-skilling their women employees.
"Diverse teams drive innovation thus, the onus is on leaders to continue to create a supportive environment for women to get the right mentorship, unlock their potential, and thrive. Technology is changing the world and we really need everyone at the table," she adds.
'Women need to realise uniqueness of own voice'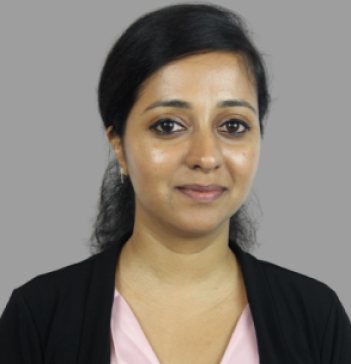 The opportunity for women leaders in tech today is incredible as technology and digital are leading disruption and innovation in every industry.
Sandhya Balakrishnan, Regional Head, US, Data Analytics And Engineering, Brillio, however, says that no disruption/innovation would be possible without diversity in thought, and there is a clear acknowledgment of this.
"An increasing number of communities of leaders of all genders are also building momentum around this thought. The big impediment in the way, however, are the many unconscious biases we often see playing out at the workplace. This requires focused awareness building for all genders – for women to realise the uniqueness of their own voice and for others to recognise and evade these biases," says Balakrishnan, who is responsible for helping customers drive the adoption of big data, business analytics, and artificial intelligence with her over 12 years of experience with technology strategy and architecture service lines.
'Never underestimate the power of persisting'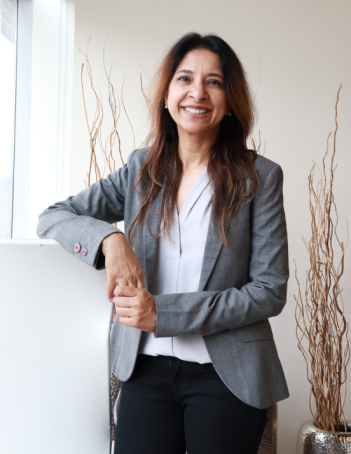 Most women tech professionals have, at some point in their career, faced biases that undermine them professionally, be it being interrupted frequently in meetings, having their capability or judgement questioned and so on.
Mumu Pande, Chief Technology Officer at enterprise cloud platform Eka Software Solutions, says it takes consistent reinforcement to reshape deep-rooted biases that mostly stem from the fact that most career paths were historically developed with men's lives in mind.
Pande, an accomplished management professional with more than two decades of experience in US and India at both large-scale enterprise and software startup companies, says there are four areas that can help solve this problem.
Awareness - Both men and women must be more aware of their own biases and identify when these beliefs are influencing their decisions, be it to assign work or when hiring.
Attitude - We must learn to accept both genders in roles that defy our preconceived notions.
Systemic change - Only by developing mechanisms that are free of bias can we bring about real change. Checking for gender parity when shortlisting candidates, for example.
And, at an individual level, never underestimate the power of persisting. Set high standards, have the courage to stay on the path, and ask for support when required. And, when the time comes, repay it by providing the same support and mentorship to budding women tech professionals.
'Women need to keep raising their hands and asking what they want'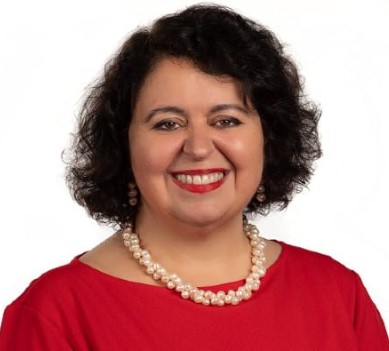 With the increased focus on STEM, there are now many more women pursuing education in technology. However, studies show that the ratio of women in more senior technology leadership roles is dramatically lower than in entry to mid-level positions.
Leila Pourhashemi, CIO and Vice President, Technology Business Operations at global branded payments company Blackhawk Network, says there is a need to reduce bias in hiring decisions by ensuring a diverse slate of candidates, as well as a diverse interview panel.
"Men and women in senior roles need to actively mentor, but more importantly sponsor more junior women – sponsorship is key to open doors and provide opportunities for women when promotions and key assignment decisions are made.
"Women need to continue to raise their hands and ask for what they want, choosing roles that maximize their impact, learning and ultimately higher value for themselves and their company.
"Lastly, the Board of Directors and CEO must emphasise that diversity of thoughts, skills and experiences leads to better business outcomes," adds Pourhashemi, who has overcome many glass ceilings in her career to emerging as a successful leader in fintech who passionately advocates and supports the professional development of other women in tech and STEM fields.